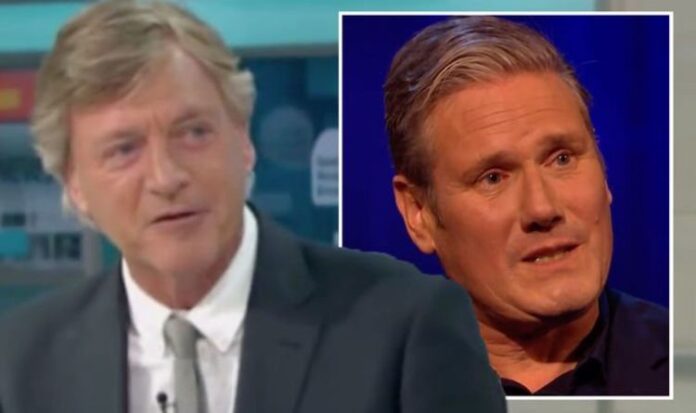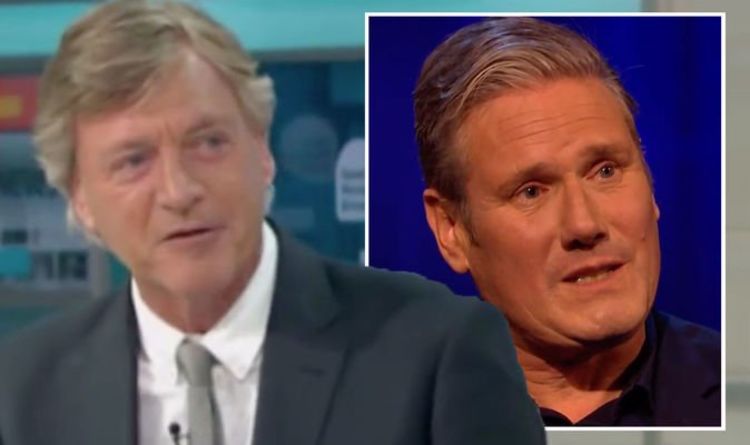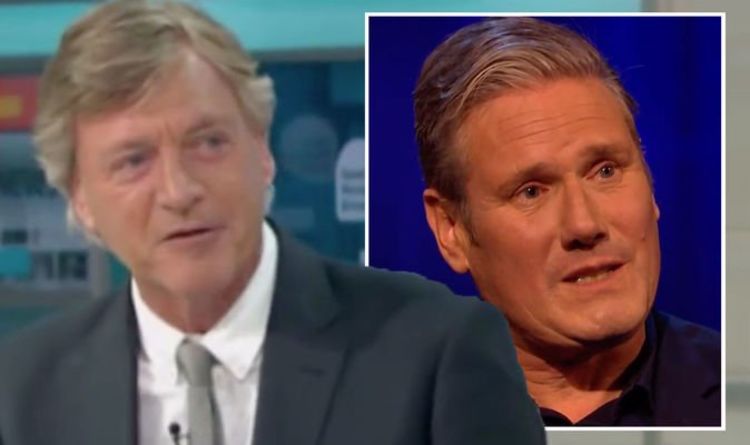 Last month, Labour leader Sir Keir Starmer sat down with Piers Morgan on his ITV Life Stories programme to discuss all about his career and personal life away from politics. During the emotive interview, Mr Starmer bared all about his family life and even shed a tear when talking about his relationship with his father and his death. However, when discussing the interview with Labour's Jonathan Ashworth on Good Morning Britain, host Richard Madeley described the entire conversation as "toe-curling" and "odd".
"Were you embarrassed by his appearance on the Piers Morgan programme?" Madeley began to Mr Ashworth. "Because my toes curled."
Mr Ashworth stood firm against Madeley's line of questioning, replying: "No I thought it was excellent.
"You know, I'm a big fan of Piers and a big fan of yours, Richard," Mr Ashworth continued as he let out a laugh before adding: "And, of course, you, Susanna as well!"
"It's not a popularity contest," Reid jokingly protested before Madeley tried to get the conversation on track.
READ MORE: Andi Peters savagely mocks Richard Madeley over son's wedding
Madeley weighed back in: "But seriously, it was a bit embarrassing to see the leader of the opposition, Her Majesty's opposition,
"He's got quite a lot on his plate at the moment and a lot to do as I was saying in that previous question.
"Going on a talk show really and crying – it was odd," Madeley added.
Mr Ashworth visibly disagreed with Madeley about his stance – and hundreds of viewers at home shared his response.
"@GMB according to Richard Madeley, it's wrong for men to go on TV and cry," a fourth tweeted.
They added: "Very disappointed in your program today. It's difficult for men to discuss mental health at the best of times but you have just helped push the conversation back a little.
While a fifth added to the conversation: "Richard Madeley should be ashamed with himself for some of his comments during that interview #GMB."
And a sixth echoed: "The presenters are woeful especially so another man mocking 'toe curling' quote Richard Madeley on @Keir_Starmer showing emotion on @piersmorgan live. Setting back men's mental health. Disgusting!
Published at Tue, 15 Jun 2021 07:42:00 +0000
Richard Madeley sparks GMB FURY over 'shameful' Piers and Starmer comments: 'Disgusting!'