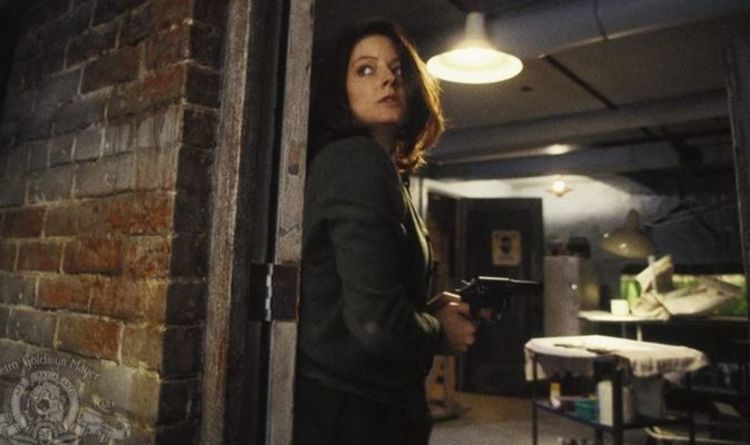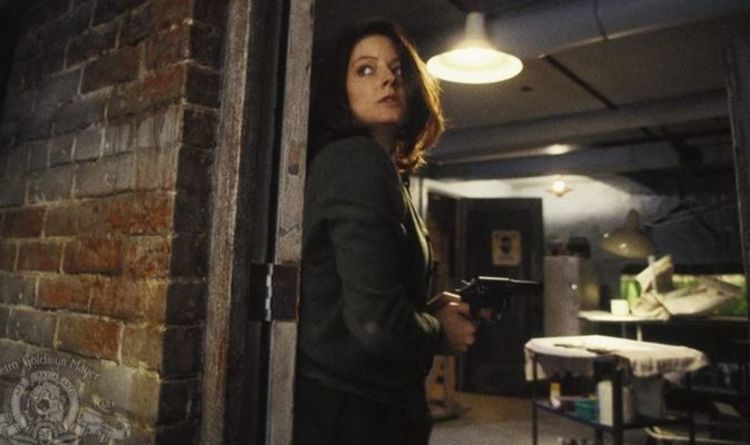 Silence of the Lambs has received worldwide recognition as one of the best films ever made since its release 30 years ago, winning five Oscars – including for its stars Jodie Foster and Sir Anthony Hopkins. But on set, the pair saw far less of each other than fans might have expected. In fact, Jodie Foster, who played Clarice Starling, says their relationship was fairly distant during the filming, partly because of how frightened she was of him.
To celebrate the 30th anniversary of the film's release, Sir Anthony Hopkins and Jodie Foster sat down on Zoom to discuss their work, in Variety's Actors on Actors.
Speaking about the read-through on Silence of the Lambs, Jodie said: "As you launched into Hannibal Lecter I felt a chill come over the room, I was gripped…
"In a way, it was like we were almost too scared to talk to each other after that."
Sir Anthony agreed he was too frightened to talk to Jodie, having seen the actress win multiple major awards before they worked together.
READ MORE: Judas and the Black Messiah: How Daniel Kaluuya was 'tested' for role
Jodie won the 1989 Best Actress Oscar for her role in The Accused, meaning both sides were intimidated by the other before the work began.
For Sir Anthony, he enjoyed working out how the character would be and praised Jodie and their director Jonathan Demme for allowing him freedom to create Hannibal.
At one point, Sir Anthony even admitted he asked for specific wardrobe choices and how he would have 'smelled you down the corridor' on Hannibal's first meeting with Clarice, hence why he was standing, waiting for her arrival.
As for the fear of working together, Jodie has also spoken about this on The Graham Norton show some time ago, where she said: "I never spoke to him he was scary. The first day we had a reading, a read-through, I got there early I went to the bathroom, I sat down and we did the read-through for the film.
"By the end of it, I never wanted to talk to him again – I was petrified.
"We did the whole movie but he was always behind the glass partitions or in his cell, and because the scenes were so long, they would kind of lock him in at the beginning of the day and he'd go there.
"And the next day he'd be where I was and I'd be on the other side and we got to the end of the movie and never really had another conversation.
"I avoided him as much as I could. I really avoided him and then I was eating a tuna fish sandwich, it was the last day, and he sidled up to me and, I don't know I guess I sort of had a tear in my eye and I said, 'I was really scared of you,' and he said, 'I was scared of you!'
DON'T MISS
"Which I think is funny because why would anyone be scared of me?"
Jodie also said, because of the way they shot the film, they did not work staring at each other while they delivered their lines, and instead, spoke straight down the lens.
She added: "A lot of the filming in Silence of the Lambs is done to camera, a sort of odd technique Jonathan Demme came up with, this Hitchcockian technique.
"So most of the time when he's delivering his lines, he's not looking at me, he's looking directly at the camera, and I'm somewhere behind there where he can't see me."
This technique worked a great deal, as the film won five awards: Best Picture, Best Director for Jonathan Demme, Best Actor for Anthony Hopkins, Best Actress for the second time for Jodie Foster, and Best Adapted Screenplay for Ted Tally.
Published at Sun, 14 Feb 2021 07:01:00 +0000
Silence of the Lambs anniversary: How Jodie Foster 'couldn't be near' Anthony Hopkins