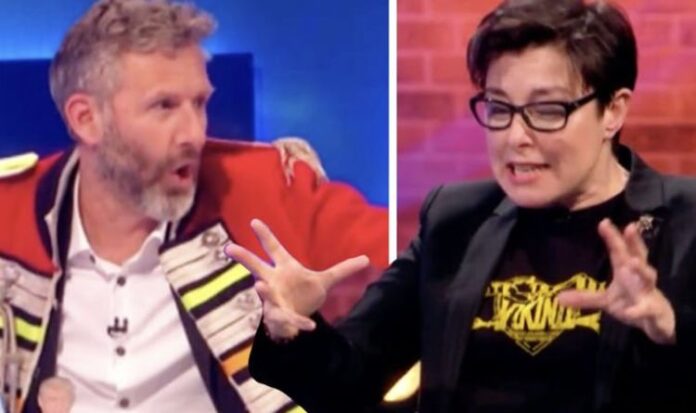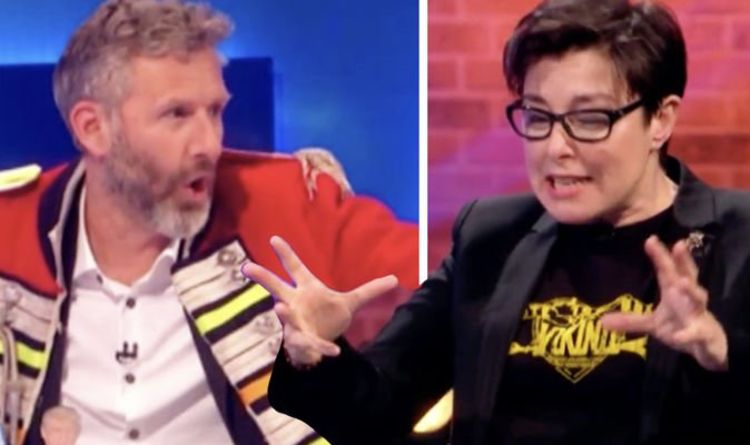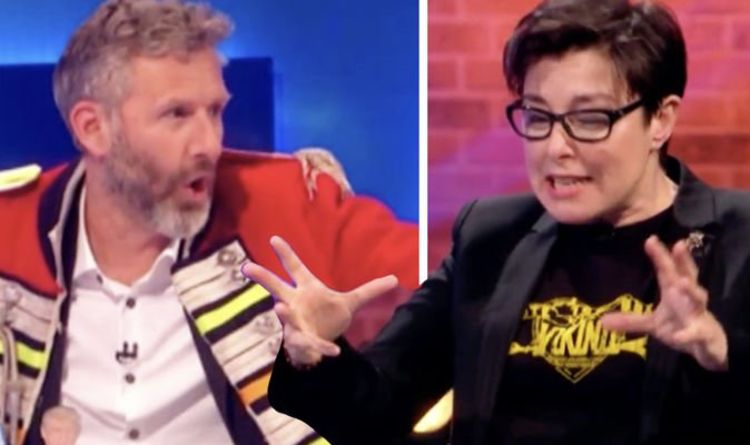 The Last Leg returned to Channel 4 last night with the first show of the year and accordingly rebranded themselves as The First Leg of the Year. Adam Hills, Alex Brooker and Josh Widdicombe were joined by Sue Perkins, Rose Matafeo and Munya Chawawa to discuss the week's events. To no surprise, Health Secretary Matt Hancock's appearance on Good Morning Britain with Piers Morgan and Susanna Reid earlier this week was a hot topic and Adam was forced to hold Sue and her opinions back when the clip started to play.
"Now the most appalling moment of the week came when a floundering Matt Hancock was challenged by Piers Morgan, who asked why he was glad free school meals were being handed out now, when he originally voted against them," Adam introduced.
"Hancock's response was about as strong as a limp lettuce – which, by the way, is what they're offering for lunch next week!"
"It's what we got for lunch at the Paralympics wasn't it?" Alex added to the joke.
The video then played and Piers was seen asking the politician: "Why did you as Health Secretary vote against it?"
READ MORE: Alex Brooker health explainer: The Last Leg host opens up about birth
Adam added, directing his comment at Sue: "Now this whole time, while that clip was playing, I felt like I was looking at you saying 'Hold, hold hold.' Now the clips finished… go!"
"In the spirit of that, I'd like to describe Matt Hancock in the best way that represents my feelings; utter smirking ***," Sue said.
"It's inappropriate! It's inappropriate to sit there in an oxblood toilet – because that's where it looks like he's broadcasting from – smiling as somebody basically asks him to be humble because he has lied and disseminated nonsense and he's allowed kids to go without food."
Those tuning into the show were impressed with the three men's comeback and took to Twitter to comment.
One said: "The last leg is so underrated and is SO good! #thelastleg."
"#thelastleg @adamhillscomedy Thank you for that boost of positivity! Great stuff," another wrote.
A third commented: "Adore the utterly terrific @TheLastLeg. Perfect coverage of the news of the week. Humour where appropriate, while genuine responses when not. Can't wait for more… #TheLastLeg."
"Can you please be 90 minutes EVERY week? #thelastleg @joshwiddicombe @adamhillscomedy @alex_brooker," a viewer wrote online.
One tweet added: "#thelastleg brilliant show, just what we need during lockdown!! Great to have you back boys!!!"
The Last Leg airs on Friday nights on Channel 4.
Published at Sat, 16 Jan 2021 08:00:00 +0000
'Smug d**k' Matt Hancock and Piers Morgan's GMB row sparks fury amongst The Last Leg panel