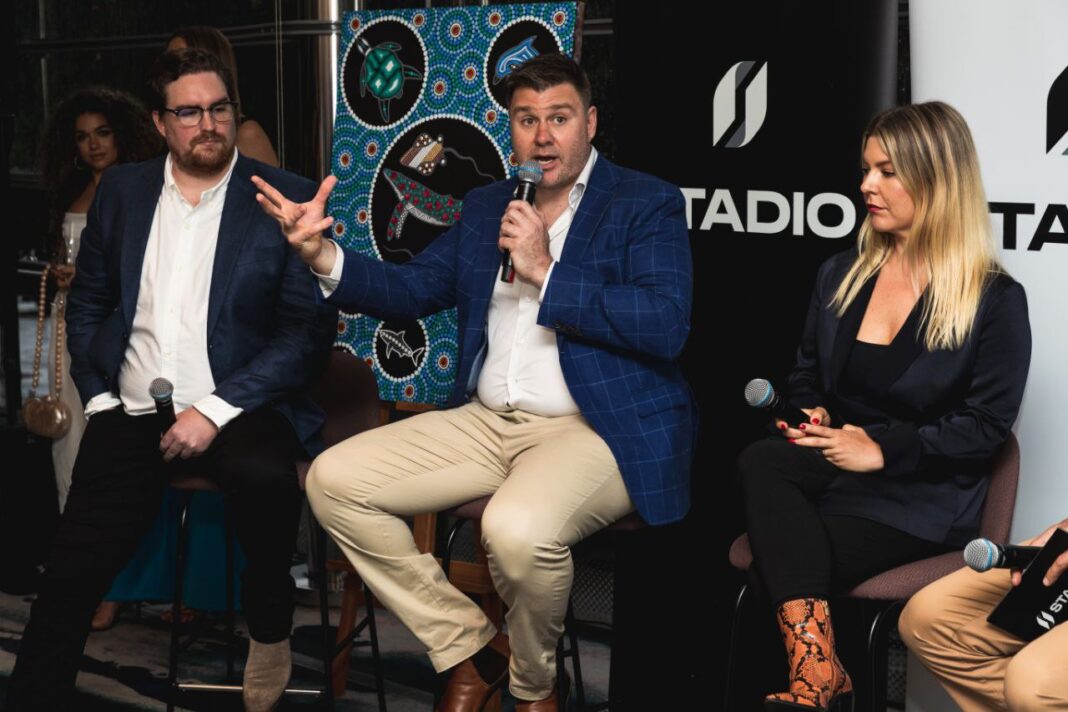 Virtual sports have taken over the world by storm. With opportunities to earn rewards, this niche continues to expand its influence among athletes and fans.
Yet the beauty about technological advancements is that there's always room for more improvements.
We talked to Stadio Global, which is a technological company in web 3 and crypto, to learn about their latest offerings in the world of virtual sports.
Stadio Global
Stadio global is an enabled technology company that has created a Web3 mainstream with a gaming and NFT experience that challenges the rules in every arena. The platform is taking fantasy sports to a whole new entertaining level by bringing players' virtual trading cards (NFTs) to life and synergizing them with real-world stats. By doing so, the athlete's value in the game changes depending on their performance in the real leagues. 
Stadio is designed to enable direct engagement between the fans and the athletes. The platform offers athletes different pathways to monetization. For instance, athletes can commercialize their brand. They can do stuff like digital limited edition commodities, amongst others. Fans on the platform can get exclusive access to athletes' merchandise. They can also get discounts and props. Fans also get to watch special events like pre-match and post-match interviews.
The goal of Stadio global is to take engagement between fans and athletes to the next level. One of the ways that they plan to achieve this is through their NFT based game dubbed StadioLeaguez 3V3. The game is interesting as it's affected by real-life stats. The game has power features marked by aspects such as different shoe colors or colored accessories. 
Fans can buy NFTs and use them in a game. They can also use their NFTs to purchase other things in the ecosystem, such as the athlete's merchandise. The league also has a mission tournament. Interestingly, the company deals with the marketing of the game and the artwork. Athletes involved in the league get 20% of the sales.
Stadio's web 3 ecosystem
Stadio's web 3 ecosystem is designed to help athletes, managers, coaches, and agents get the most out of it. The platform consists of enabling technologies that essentially allow for greater awareness and greater transaction, leading to greater engagement within the overall legal system.
The NFT pathways in the system come with dynamic benefits and utilities. For instance, athletes will work with the company to create an NFT unique to the athlete. The athlete will also have an active wallet in the ecosystem that lets them purchase other NFTs, crypto, bitcoin, etc.
Conclusion
NFTs have become quite popular in the last two years. The industry is forecasted to increase as many people explore the thrill of virtual sports. Stadio is the first company that promises an experience that will benefit fans, athletes, and other sports stakeholders. Stadio global has a mantra that says, "Come for the assets, stay for the experience." The developers encourage users to stick around as there are multiple ways to earn and enjoy the ecosystem they've created. You can explore Stadio to learn more by registering on their website