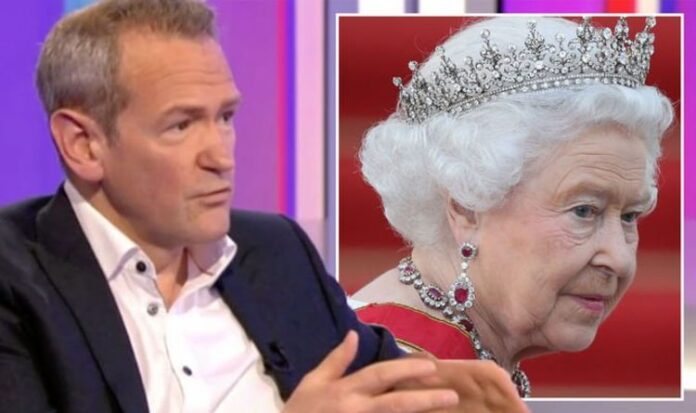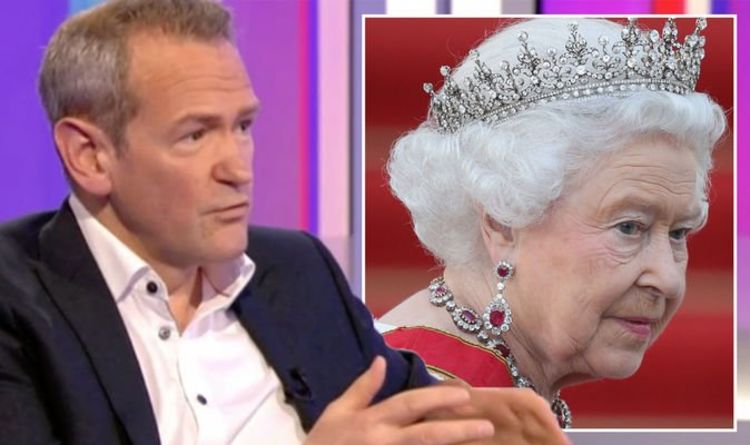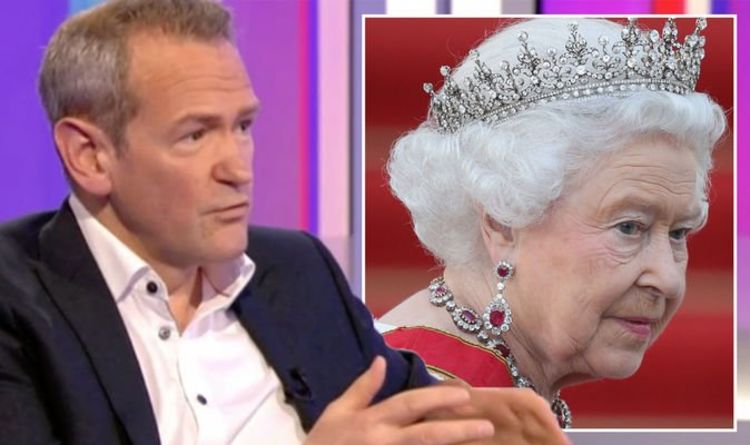 The Pointless frontman takes a deep dive into the Queen and the Royal Family's family tree on ITV this evening in his new show, the Queen and Her Cousins. In the show, Alexander Armstrong speaks with relatives from all over the country with ties to the royals for a unique insight into how royal life really is away from the spotlight. Detailing what fans can expect during an appearance on BBC's The One Show on Monday, Alexander recalled how one moment left him particularly emotional.
"They do reveal quite personal stuff," The One Show's Alex Jones put to Alexander when discussing his interviews with The Queen's family members.
She continued: "As you said connections can be a bit tenuous on paper but they know things. And the Queen's goddaughter, Victoria Price, she'd had some letters from her.
"And she was kind of enough to let you have a look and to read them. Did you have to get permission from Her Majesty?" Alex asked.
"I don't know," a perplexed Alexander replied. "I don't know if these things have to be cleared. I'd imagine so."
READ MORE: BBC backlash as HIGNFY fans outraged by Alexander Armstrong joke
Delving deeper into the contents of the letters, however, Alexander had quite the tale to tell.
"As you say, they were lovely and they gave such a window," he continued. "They were incredibly moving actually."
Alexander went on to outline how he was actually unable to read one letter from the Queen to Victoria due to its touching prose.
"I was profoundly moved," he told Alex and Jermaine Jenas. "There was a lovely letter after the Queen Mother's funeral, thanking her for her letter.
"It was enchanting," the Pointless presenter added before going on to discuss other royals who stood out in his memory.
He continued: "Olga Romanoff, who's this princess, this Russian princess, she – her language is amazing.
"It's a good job we're on at 9pm," he joked.
Elsewhere in the show, Alexander also sits down with Lord Ivar Mountbatten, the first member of the monarch's extended family to be in a same-sex relationship.
Published at Mon, 10 May 2021 19:09:42 +0000
Alexander Armstrong admits Queen left him in tears with tribute to mother 'Couldn't read'