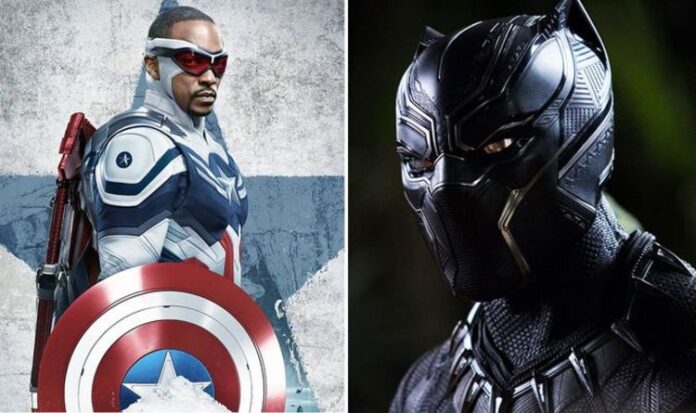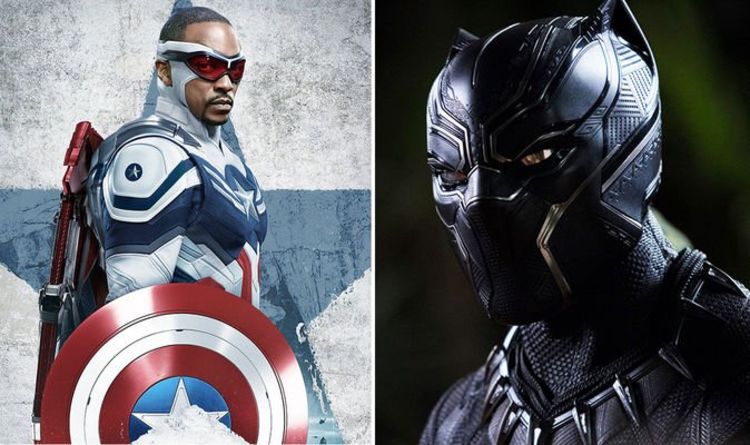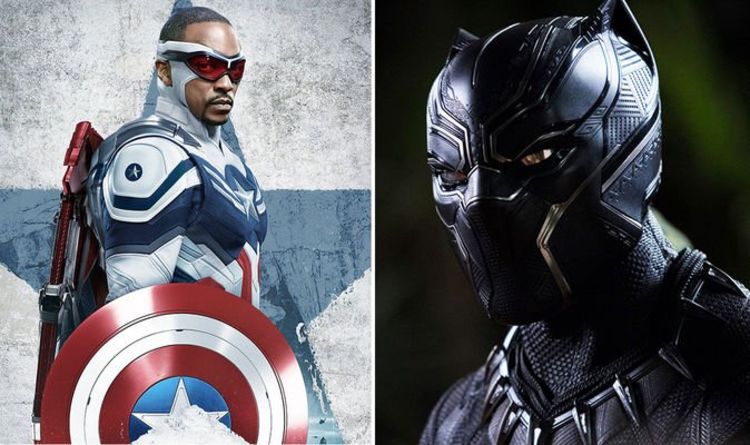 The Falcon and The Winter Soldier has finished and Anthony Mackie's Sam Wilson has finally taken up the mantle of Captain America. While rumours have been swirling that he's getting a solo movie, it wouldn't be surprising for him to pop up in other future Marvel blockbusters and Disney+ shows. After all, Mackie's Falcon previously cameoed in Ant-Man, while Chris Evans' Steve Rogers turned up in Spider-Man: Homecoming.
And now Giant Freakin Robot's trusted Marvel source claims that Mackie's Captain America will turn up in Black Panther 2.
Although it's unclear at this stage whether this would be in a prominent role or as a cameo.
The 2022 movie titled Black Panther: Wakanda Forever is shrouded in mystery and had to be rewritten following the tragic death of title star Chadwick Boseman last year.
Fans have speculated that T'Challa's sister Shuri will take up the mantle just as Sam Wilson has become the new Cap.
READ MORE: Captain America 4 theory: Chris Evans' HYDRA Cap will be the villain
If anything the responsibility of taking on the mantles and legacies of T'Challa's Black Panther and Steve Rogers' Captain America would be something Sam and Shuri have in common and could see them supporting each other in their respective roles.
Interestingly, the outlet's source also predicted that a Captain America 4 was in the works, weeks before others.
However, Marvel Studios are yet to officially announce the project, let alone a release date.
With the MCU exploring the multiverse going forwards perhaps alternate Caps will be showing up in the franchise. There's even rumours out there that Evans will return as an evil HYDRA Steve Rogers.
Loki is following the alternate 2012 version of the Asgardian god who escaped with the Tesseract in Avengers Endgame.
Captured by the Time Variance Authority, he's tasked with fixing his timeline on the threat of being erased from existence.
However, knowing Loki he's probably going to mess things up for the time cops and cause all kinds of havoc for Doctor Strange in the Multiverse of Madness.
If that weren't enough, time travel villain Kang the Conqueror is being introduced in 2023's Ant-Man the Wasp: Quantumania.
Whatever happens next in the MCU it looks like it's about to get much weirder, just like the comics in more recent years.
And with Disney now having access to previous Fox and Sony characters, the possibilities are endless.
Deadpool 3 will be announced at some point, so hopefully, the Merc with a Mouth will be messing about in the multiverse too.
As for Avengers 5, Marvel could well follow the Secret Wars comic book storyline featuring multiple versions of the same superheroes from alternate realities.
READ THE GIANT FREAKIN ROBOT REPORT HERE.
Published at Tue, 11 May 2021 14:56:00 +0000
Anthony Mackie's Captain America 'will feature in Black Panther 2 Wakanda Forever'