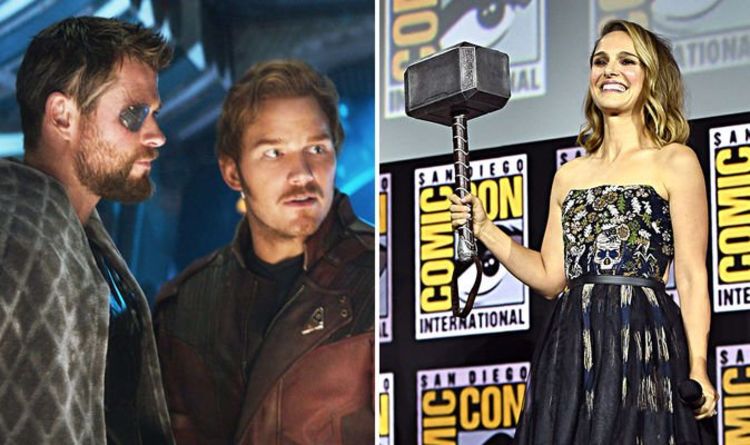 Avengers Endgame: Chris Pratt's Star-Lord CONFIRMED for Thor: Love and Thunder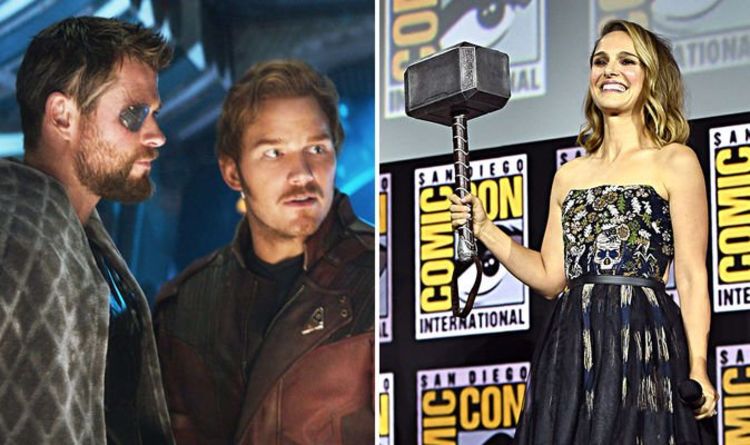 After starring in the first two Guardians of the Galaxy movies and featuring in Avengers Infinity War and Avengers Endgame, Chris Pratt has seen his first Marvel Phase 4 movie confirmed. Star-Lord famously butted heads with Chris Hemsworth's Thor in the last two Avengers movies, with their Endgame final scene seeing them squabble over who was the true captain of The Benatar. While fans first thought that Thor would be appearing in Guardians of the Galaxy Vol 3, it's Star-Lord who will be in Thor: Love and Thunder first.
Reported by multiple Hollywood industry outlets, Pratt's Star-Lord will feature in the Taika Waititi directed comic book movie, set for release in 2022.
The new film will see Natalie Portman's Jane Foster wield Mjölnir to become The Mighty Thor.
It's not clear what Pratt's role will be in the movie, but since Thor was last seen leaving Earth with the Guardians of the Galaxy in Avengers Endgame, it makes sense for them to at least be included at the start of the movie.
In fact, Vin Diesel spilt the beans back in March that the team of misfits would be incorporated.
READ MORE: Thor Love and Thunder: New LEAKED title gives details on big change
Diesel told Comicbook.com: "Thor[: Love and Thunder] will incorporate some of the Guardians of the Galaxy.
"That'll be very interesting, nobody knows, maybe I shouldn't have said anything."
Of course, originally Guardians of the Galaxy Vol 3 was supposed to release at the start of this year.
But following director James Gunn's brief firing and re-hiring, the movie has been pushed back to an unknown date.
Nevertheless, at the conclusion of Avengers Endgame, Star-Lord was searching the stars for Gamora.
Fans will remember Thanos sacrificed her for the Soul Stone on Vormir during Avengers Infinity War.
But then her alternate 2014 self travelled to 2023 in Avengers Endgame, having never met the other Guardians of the Galaxy.
However, Gamora learned from her reformed sister Nebula that in the main timeline she is Star-Lord's lover, which she is disgusted to hear.
In an Avengers Endgame deleted scene, when the superheroes kneel before a dead Iron Man, Gamora makes a run for it.
So no doubt Guardians of the Galaxy Vol 3 (and maybe even Thor: Love and Thunder) will explore Star-Lord's search for Gamora.
Will he be able to win her heart all over again? Fans will have to wait and see.
Thor: Love and Thunder is set for release in UK cinemas on February 18, 2022.
Published at Sat, 14 Nov 2020 12:36:00 +0000