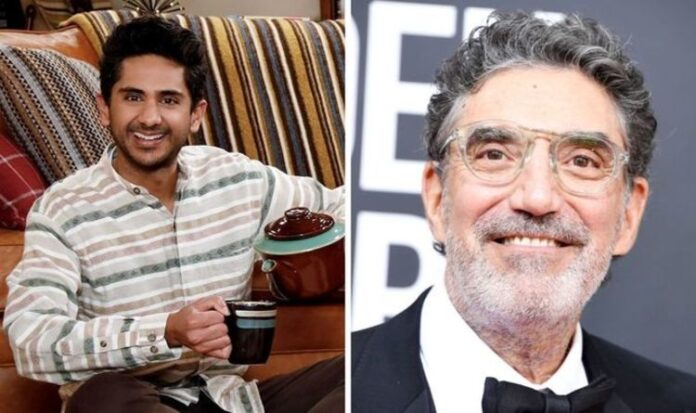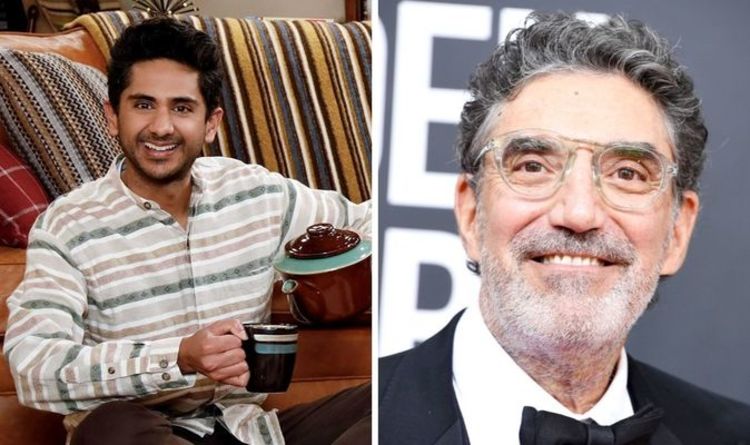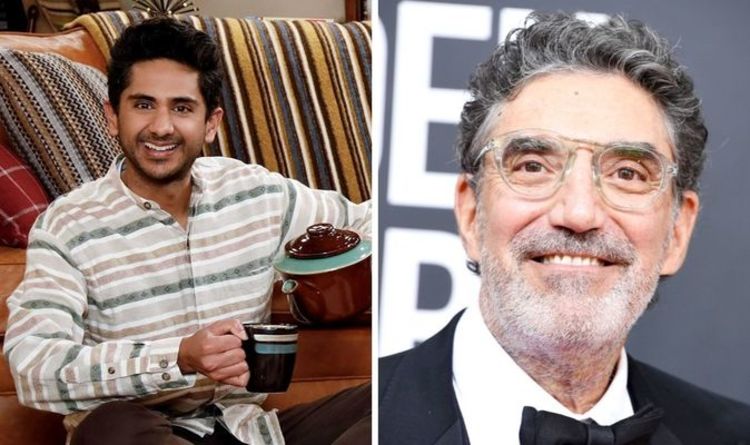 CBS's upcoming sitcom from The Big Bang Theory's Chuck Lorre has received an outpouring of criticism after a new trailer was released online. The comedy giant's midseason series, The United States of Al, has already garnered serious backlash for its casting of a non-Afghan actor in the show's titular role.
Chuck Lorre's brand new comedy series The United States of Al has been criticised for its depiction of Afghan lead character, Awalmir, ahead of its Thursday, April 1 premiere.
The co-creator and executive producer's new series stars Adhir Kalyan as 'Al', an interpreter who served alongside his friend Riley (played by Parker Young) in Afghanistan.
Despite portraying an Afghan expat in the series, Kalyan was born and raised in South Africa to Indian South African parents.
The show received significant backlash after the first trailer was released on March 5.
READ MORE: Big Bang Theory: Kaley Cuoco thought there would be a season 13
The seasoned sitcom producer has yet to comment on the ongoing backlash for CBS's next potential comedy hit.
However, following The United States of Al's wave of negative commentary, executive producer Reza Aslan stepped up to defend the series.
The Iranian-American writer and producer urged viewers to wait for the release of the series before criticising, and also reminded his followers that four of the five lead Afghan characters will be portrayed by Afghan actors.
He tweeted: "Maybe learn a little about the show, its creators, its producers, its four Afghan writers, its plot, and pretty much everything else before you announce your opinion of it."
"Because it's my show, I can make sure that it is written and produced by Afghans and Muslims. That it uses the format to reframe the perception that people have of both.
"That it portrays a Muslim Afghan protagonist in a true and honest light… Fun fact: you haven't seen it so can't really comment from a place of knowledge now, can you?"
Comedy fans now have just over a week before the new series debuts on CBS, though many have already made up their mind on whether or not they'll be tuning in.
The Big Bang Theory is available to stream on Netflix. The United States of Al premieres Thursday, April 1 on CBS.
Published at Tue, 23 Mar 2021 01:23:35 +0000
Big Bang Theory boss Chuck Lorre's new show criticised for portrayal of Afghan character