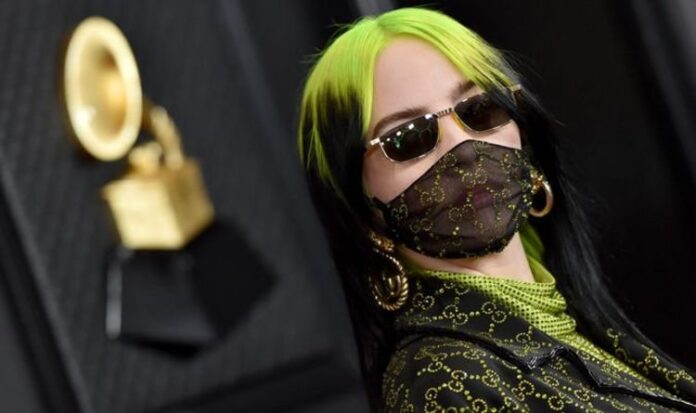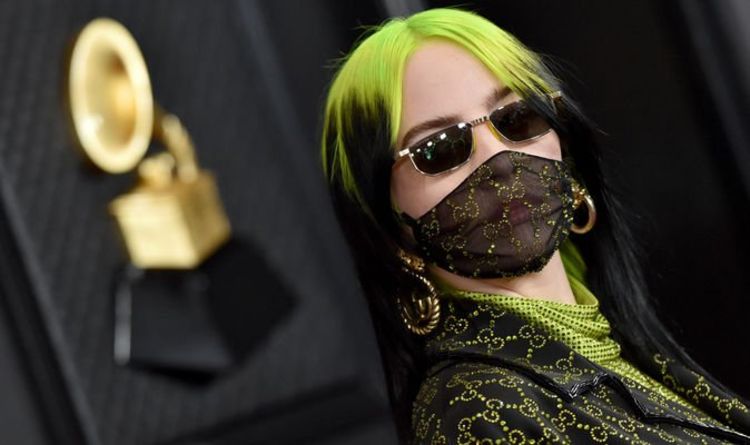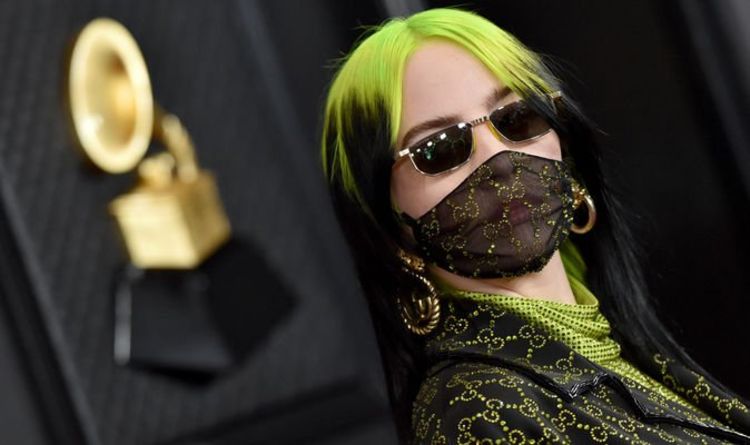 19-year-old singer Billie Eilish shocked her fans and the world earlier this month when she gave her first lingerie photoshoot. Working alongside Vogue to show off her figure for the first time, Billie spoke candidly about how she wanted to make herself "feel good" with her new public look. All eyes were on a specific part of her body, however, which gave a glimpse of her tattoo.
Previously, the star has alluded to having gotten tattoos in secret.
In various interviews since she has also admitted to having hidden the tattoos from sight.
Speaking to Variety in 2020 Billie was asked specifically if she had any tattoos once again.
She replied: "I did get a tattoo. But you won't ever see it."
READ MORE: Billie Eilish Happier Than Ever includes touching tribute to Finneas
Billie's latest photoshoot showed the singer in the most revealing clothing she has ever modelled before.
Before the photoshoot, the singer had been known for wearing baggy clothes which went against the norms of other female pop stars her age.
In changing up her look drastically, the singer inadvertently also gave her fans their first look at her tattoo on her thigh.
While it is mostly covered up, the image does look like a striking monochrome dragon that begins on her thigh and ascends to her stomach.
Billie also got ahead of criticisms about her change of stance on her look, saying: "'If you're about body positivity, why would you wear a corset? Why wouldn't you show your actual body?' It's all about what makes you feel good.
"If you want to get surgery, go get surgery. If you want to wear a dress that somebody thinks that you look too big wearing, f*** it – if you feel like you look good, you look good."
She later added: "'If you're about body positivity, why would you wear a corset? Why wouldn't you show your actual body?'
"My thing is that I can do whatever I want."
Billie's look was inspired by Betty Brosmer, a 1950s pin-up girl and model.
The singer explained she wanted to achieve the "classic, old-timey pin-up" look.
Speaking about taking on this new look, Billie confessed: "I've literally never done anything in this realm at all."
Vogue notes she smirked before adding: "Y'know, besides when I'm alone and s***."
Published at Thu, 06 May 2021 22:10:52 +0000
Billie Eilish gave glimpse of her tattoo after saying she would 'never' reveal it