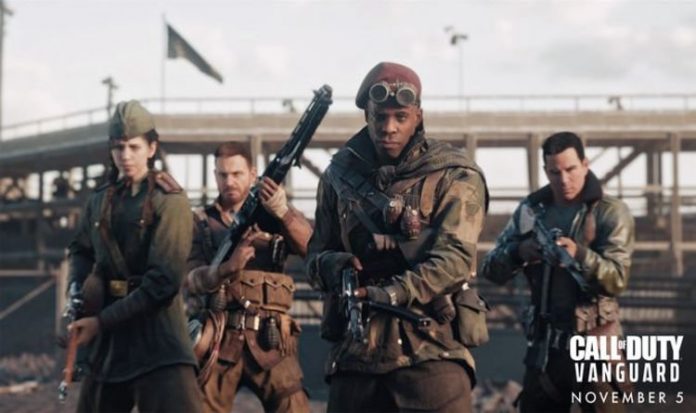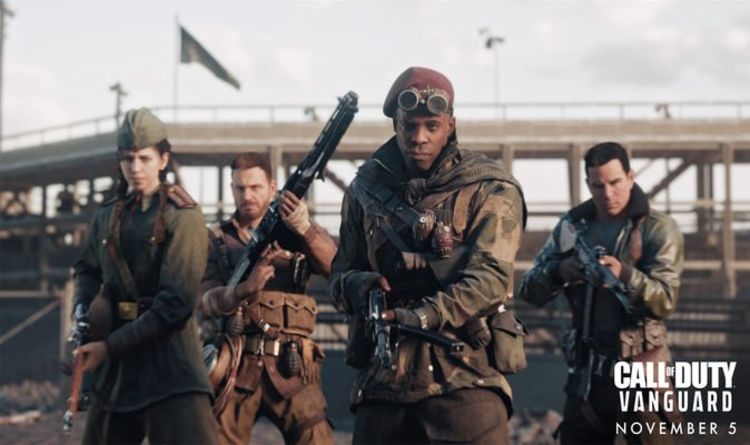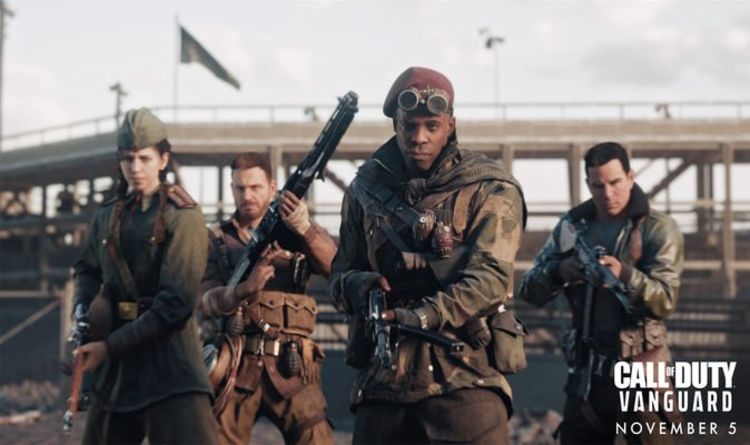 Activision has upgraded its upcoming Festive Fervor event by adding a Call of Duty Vanguard free access weekend.
As revealed earlier today, gamers who don't own either Warzone or Vanguard will be able to drop into multiplayer free of charge.
Starting on December 16 at 6pm GMT, Vanguard will see the launch of the free weekend, which is scheduled to end on December 21 at the same time.
It will also feature Max Double XP bonuses – Player XP, Weapon XP, Operator XP, Clan XP, and Battle Pass XP, which is also a great deal for current players.
There will be three playlists to choose from, two of which crossover with the Festive Fervor event that will also be going live on December 17.
One is the Free Kills Playlist, a mix of Team Deathmatch, Domination, and Hardpoint at all Combat Paces on the new map Radar as well as Das Haus, Hotel Royal, Eagle's Nest, Numa Numa, and Shipment.
This playlist crosses over with the event, as it also includes Armageddon and Shipmas following the Festive Fervor Update on Friday.
Shipmas 24/7 is the other Festive mode, featuring the exact same modes and all combat pacings, but with Shipmas all day, all the time.
Both of those playlists are set to feature Festive Fervor festivities as part of the update during the Free Access Period.
The Champion Hill will also be available as part of the free weekend and will feature a Trios tournament.
A message from Activision: "Across these three playlists, you can level up all Vanguard weapons at double pace thanks to Max 2XP, including the four new weapons introduced at the start of the season.
"This is perfect for those looking to experiment with new armaments or build their meta loadouts for WarzoneTM Pacific, and all that weapon experience – in addition to Player XP, Operator XP, Clan XP, and Battle Pass XP, all of which doubled during the weekend – will carry over to Multiplayer and Zombies when you upgrade to the full game.
"Vanguard Multiplayer Free Access begins on December 16 at 10 a.m. PST and ends on December 21 at 10 a.m. PST. An additional download is required to play. See your platform for details on file size. Check your squadmates' objective-playing capabilities before they get hunted down by Krampus."
WHEN DOES NEW CALL OF DUTY WARZONE UPDATE COME OUT?
The new Vanguard update will arrive on December 15 at 9 PM PT, followed by an update to Warzone Pacific on December 16 at 9PM PT.
For gamers in the UK, this will mean the new Vanguard and Warzone updates launching at 5am GMT on December 16 and 5am GMT on December 17, and this is also when the Festive Fervor event starts.
A message from Activision explains: "Festive Fervor will officially start on December 16 across Vanguard and Warzone Pacific, following an update to Vanguard on December 15 at 9 PM PT, and an update to Warzone Pacific on December 16 at 9PM PT.
"Call of Duty will already be in the holiday spirit with 12 Festive Days of Deals starting on December 14 in Black Ops Cold War and Warzone Pacific, as well as within a new season of Call of Duty: Mobile to be announced on December 13."
Other incentives will also be available to Vanguard gamers, including a 10 Battle Pass Tier Skips for Season One.
These are enough to automatically unlock a free Calling Card and 100 COD Points, or even more rewards if the Season One Battle Pass is purchased.
Published at Thu, 16 Dec 2021 05:34:14 +0000
Call of Duty Warzone update time and Vanguard free weekend countdown