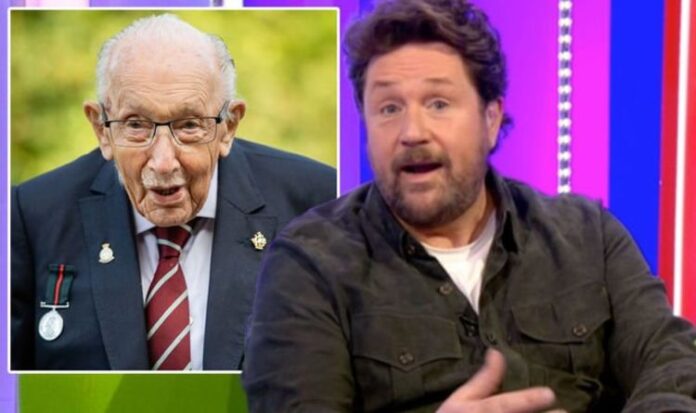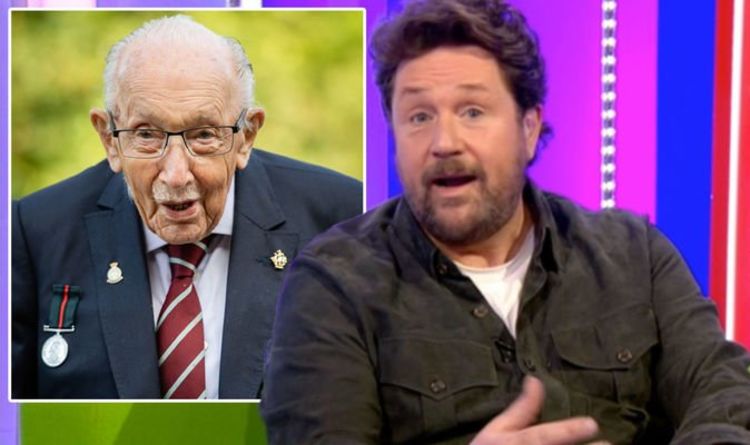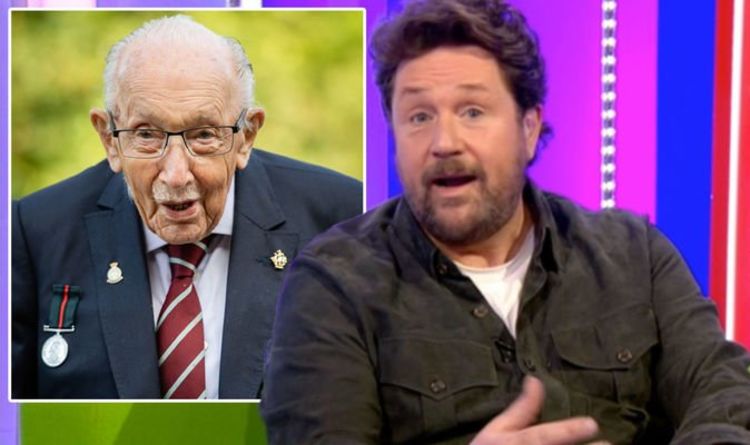 Michael Ball teamed up with Sir Captain Tom Moore last year along with the NHS Voices of Care Choir to record a special rendition of You'll Never Walk Alone. Like so many across the country, Michael had his heart stolen by the World War Two veteran following his charity fundraising efforts amid the coronavirus pandemic in 2020. Now the war hero has been diagnosed with COVID-19, Michael shared a touching message of support to the 100-year-old on the first The One Show of the week.
Michael's words came just a few minutes into Monday's edition of the BBC magazine show.
The singer began: "First, let's talk about Sir Captain Tom Moore who's currently in hospital with coronavirus.
"Tom and the family, if you're watching you know we're all thinking of you," he continued as he took a deep breath to compose himself.
The One Show host continued: "You are such an amazing man who has touched so many lives, including mine, in such a profound way."
READ MORE: Dick Strawbridge opens up on Escape to the Chateau 'disappointment'
The well-wishes come after Sir Captain Tom's daughter announced the news via his Twitter page on January 31.
In a statement from his daughter Hannah, she penned: "I wanted to update everybody that today (Sunday, January 31) my father was admitted to hospital.
"Over the last few weeks he was being treated for pneumonia and last week tested positive for COVID-19.
"He was at home with us until today when he needed additional help with his breathing."
Published at Mon, 01 Feb 2021 19:49:20 +0000
Captain Tom Moore news: Michael Ball shares emotional One Show message after Covid news