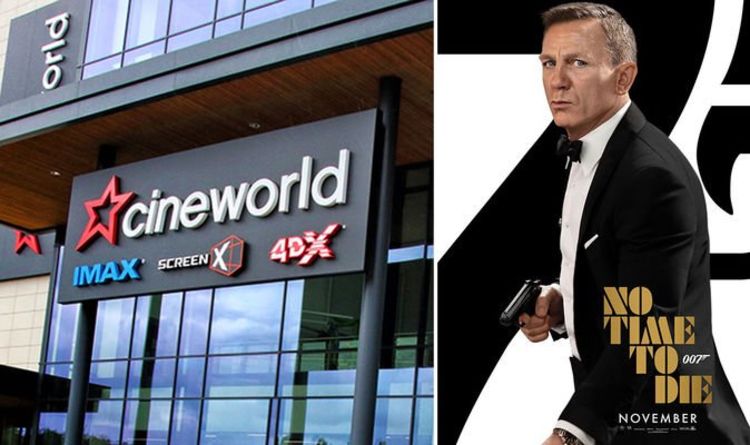 Cineworld cinemas set to shut down AGAIN as James Bond film No Time To Die delayed to 2021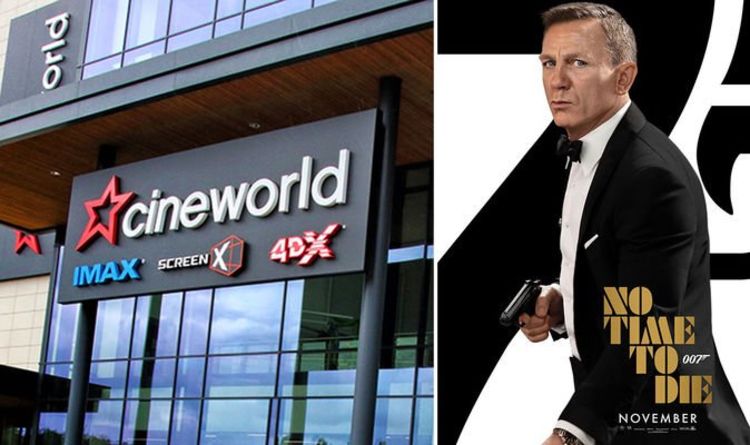 Back in March, cinemas nationwide from Cineworld and Odeon to Vue and independents, closed as the nation went into lockdown. However, during the summer, they partially reopened as Christopher Nolan's Tenet opened in late August. But now as the pandemic continues on, Hollywood blockbusters set for autumn release have been postponed to 2021 or, at the very least, Christmas.
It was only new James Bond movie No Time To Die that made keeping cinemas open before Christmas worthwhile with its November 12 release.
However, on Friday, 007 producers announced the film would be delayed for a fourth time to 2021.
The official James Bond twitter feed read: "MGM, Universal and Bond producers, Michael G. Wilson and Barbara Broccoli, today announced the release of NO TIME TO DIE, the 25th film in the James Bond series, will be delayed until 2 April 2021 in order to be seen by a worldwide theatrical audience.
"We understand the delay will be disappointing to our fans but we now look forward to sharing NO TIME TO DIE next year."
READ MORE: James Bond No Time To Die release date CANCELLED: Daniel Craig 007
Now The Sunday Times is reporting that Cineworld cinemas chain is set to shut down again following No Time To Die's delay.
Cineworld has 128 movie theatres in the UK and Ireland, with 5,500 jobs now at risk.
The cinema giant is writing to Boris Johnson and culture secretary Oliver Dowden this weekend, stating that the exhibition industry has become "unviable" since Hollywood studios have postponed such big blockbusters.
Cineworld is expected to announce its closure as early as tomorrow, with the majority of staff being asked to accept redundancy.
AMC Entertainment has been downgraded by debt rating agency S&P Global. According to The Hollywood Reporter, the world's largest cinema chain has only six months of cash remaining. AMC must raise its capital or see attendance improve as the company struggles through the coronavirus pandemic.
The agency said: "Given our expectations for a high rate of cash burn, we believe the company will run out of liquidity within the next six months unless it is able to raise additional capital, which we view as unlikely, or attendance levels materially improve."
AMC in the US and Odeon in the UK shut down their cinemas back in March before some locations began to reopen in the summer.
However, low attendance and a lack of blockbuster movies to screen have made business slow for movie theatres.
In a new report, S&P Global argued that AMC "continues to struggle operationally and financially because U.S. attendance remains weak after reopening, additional major theatrical releases are delayed and its cash burn might accelerate now that its theatres are open."
The debt ratings agency pointed out that smaller capacity at cinemas and audiences choosing streaming over risking going out was likely to continue into 2021.
S&P Global added: "The negative outlook reflects our view that a default, distressed exchange, or redemption appears to be inevitable within six months, absent unanticipated significantly favourable changes in the issuer's circumstances."
Express.co.uk have contacted AMC for comment.
Published at Sun, 04 Oct 2020 08:57:00 +0000