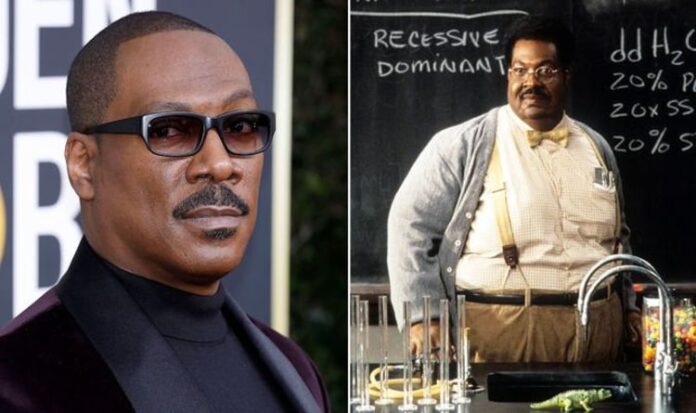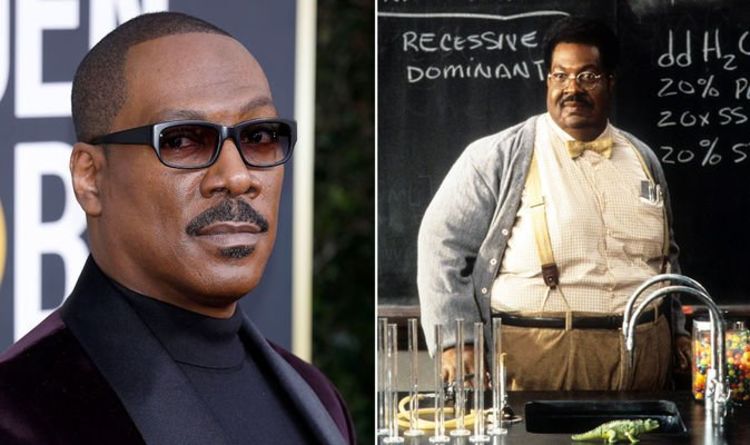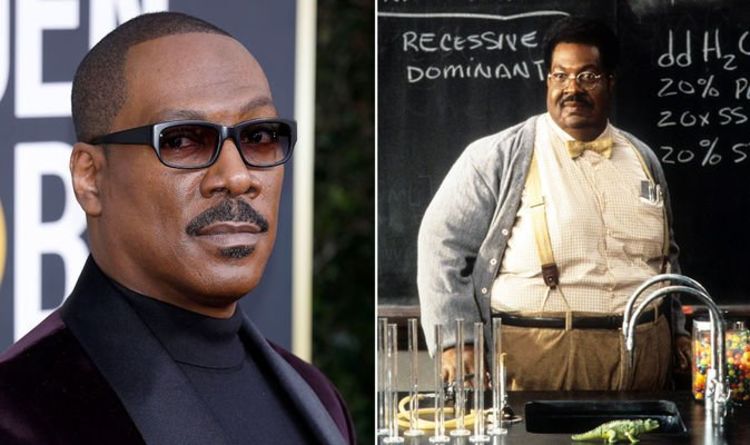 Eddie Murphy famously enjoys playing multiple characters in some of his comedy classics from The Nutty Professors movies to Coming to America and Norbit. Now as Coming 2 America is about to launch on Amazon Prime tomorrow, the 59-year-old has blasted critics of his movies like The Nutty Professor for not appreciating the hours of makeup drudgery he has to go through. Murphy famously played much of the Klump family, all the while wearing irritating prosthetics.
Speaking with BBC Radio 1's Ali Plumb, Murphy said: "Every time I do it I say, 'That's the last time, I'm never doing this s**t ever again' and then I'll get an idea and 'Ah s**t, where the makeup chair?' and I'll end up sitting in the chair again but I never forget and it never gets any easier.
"The process didn't get any easier on Coming 2 America than on Nutty Professor, it's still six hours in the chair put it on and an hour and a half to take it off after everybody left at the end of the day.
"You've had this s**t glued on your face for twelve hours and then you have to go and sit and have them peel it off for an hour."
Nevertheless, the comedy legend finds the creative satisfaction a pay off, although doesn't feel audiences and critics really appreciate what he puts himself through.
READ MORE: Eddie Murphy set to play Arnie and DeVito's brother in Twins sequel
Murphy continued: "It is work, it is drudgery and it's even kind of thankless because the audience doesn't appreciate it.
"If it's really, really, really done right the audience doesn't think 'Oh it's makeup, how much work is it?', they just watch it, they get the laugh but they're not seeing all the work that goes into it so you kind of take it for granted you know.
"A perfect example of that is when I did Nutty Professor, it's a scene where everybody is all round the table and sat in these makeups for hours and hours."
The two Nutty Professor movies weren't exactly hits with the critics, but the star felt they took so much work compared to some of his acting roles that has been praised in the past.
Jim Carrey has similarly shared how unpleasant wearing the prosthetics on The Grinch was. Appearing on The Graham Norton Show in 2014, the comedian said: "It was like being buried alive every day."
Carrey said on the show how the first day of makeup application on The Grinch took eight and a half hours, adding: "I went back to my trailer and put my leg through the wall and I told Ron Howard I couldn't do the movie.
"Then [producer] Brian Grazer came in and being the Fix-It Man came up with a brilliant idea, which was to hire a gentleman who was trained to teach CIA operatives how to endure torture. And so that's how I got through The Grinch! It was quite hilarious."
Carrey said the CIA guy told him: "Eat everything you see and if you're freaking out and you start to spiral downward turn the television on, change your pattern. Have someone you know come and smack you in the head, punch yourself in the leg or smoke, smoke as much as you possibly can."
The actor even said how he used a giant cigarette holder so the yak hair of his Grinch prosthetics wouldn't catch fire.
Although Carrey reminisced how the yak hair would turn inward and be particularly uncomfortable, declaring: "It was horrifying! It was horrifying!"
In the end, the actor had to keep reminding himself: "It's for the kids, it's for the kids, it's for the kids, it's for the kids."
As for how many times he had to put the makeup on, Carrey revealed he endured the prosthetics 100 times. The star added: "Y'know what got me through it? The Bee Gees."
Watch Radio 1's Movies With Ali Plumb on BBC iPlayer.
Published at Thu, 04 Mar 2021 18:03:38 +0000
Eddie Murphy blasts Nutty Professor critics: 'Audiences don't appreciate makeup drudgery'