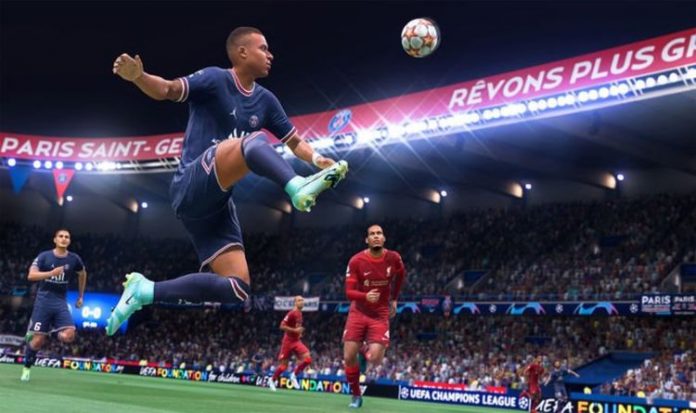 The FIFA 22 TOTY vote is almost here, and footy fans will be excited to start looking through all the options that will be available during January 22.
From what has been shared so far, there will be a wide net of players to pick from when it comes to nailing the best squad for FIFA Ultimate Team.
This weekend has seen EA Sports share the Defender and Goalkeeper nominees that fans will be able to chosen from next week.
The shortlist of defenders is much larger than the one put together for the goalkeepers and should make for some interesting FUT combinations.
As confirmed by EA Sports earlier this week, there will be a total of 80 nominees to vote from and only one ultimate XI that will go into the live game.
As a guide, the FIFA 21 Ultimate TOTY featured players like Kylian Mbappe, Robert Lewandowski and Bruno Fernandes.
Notable exceptions included Mohamed Salah, who missed out on selection, whilst Lionel Messi proved to be the all-important 12th man.
EA Sports confirmed this week that Fans will be able to select and share their starting XI for the 2021 Team of The Year during the voting period which begins on Monday, January 10th, 2022 at 04:00pm GMT / 8:00 AM PST and runs until January 18, 2022 at 07:59am GMT / January 17, 2022 at 11:59 PM PST.
These are the choices for the FIFA TOTY Vote between Defenders and Goalkeepers:
DEFENDERS
Kyle Walker – RB Manchester City
Joao Cancelo – RB Manchester City
Trent Alexander-Arnold – RB Liverpool
Achraf Hakimi – RB Paris Saint-Germain
Jesus Navas – RB Sevilla
Kieran Trippier – RB Newcastle United
Ruben Dias – CB Manchester City
Cesar Azpilicueta – RWB/CB Chelsea
Antonio Rudiger – CB Chelsea
Cristian Romero – CB Tottenham Hotspur
Marquinhos – CB Paris Saint-Germain
Mats Hummels – CB Borussia Dortmund
Giorgio Chiellini – CB Juventus (Piemonte Calcio)
Leonardo Bonucci – CB Juventus
Simon Kjaer – CB AC Milan
Milan Skriniar – CB Inter
David Alaba – CB Real Madrid
Jules Kounde – CB Sevilla
Luke Shaw – LB Manchester United
Reinildo Mandava – LB Lille
Christian Gunter – LB Freiburg
Alphonso Davies – LB Bayern Munich
Theo Hernandez – LB Milan
Jordi Alba – LB Barcelona
Leonardo Spinazzola – LB Roma
Published at Sun, 09 Jan 2022 22:27:35 +0000
FIFA 22 TOTY Vote: Defender and Goalkeeper reveal ahead of EA Vote