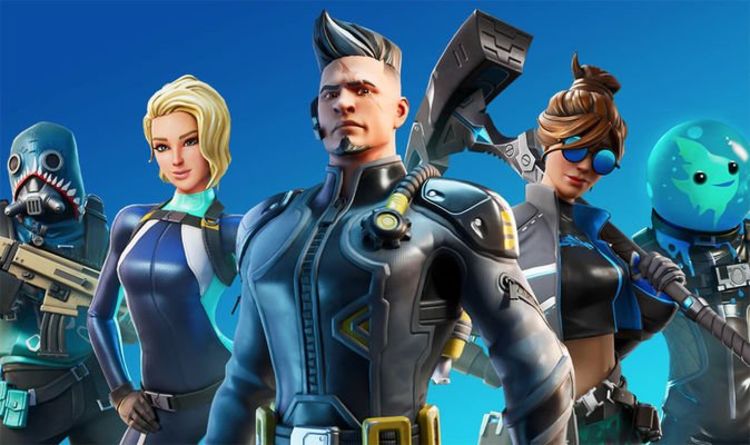 Fortnite update 14.10 release date and patch notes news, as Fishing competition begins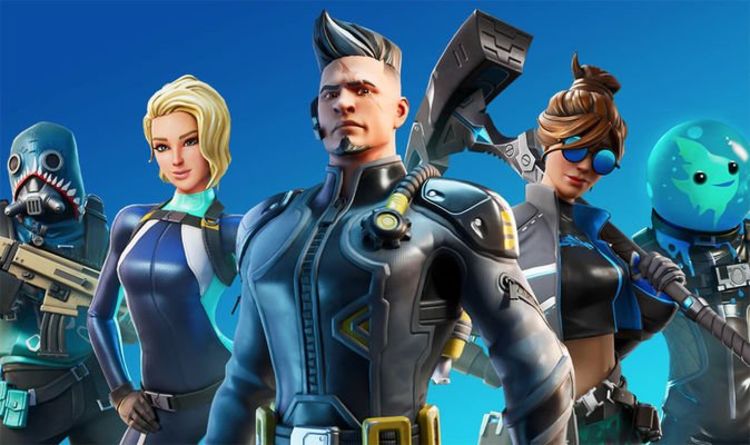 Fortnite developer Epic Games is getting ready to release the first major update of Season 4.
Fortnite update 14.10 is expected to have a September 8 release date on PS4, Xbox One, PC, Android and Nintendo Switch.
As the first major update of the season, update 14.10 is expected to fix all of the unexpected bugs that cropped up when Season 4 began.
According to the early patch notes, this includes replays not saving on PS4, as well as frame-rate drops when using the Bifrost Glow Contrail.
Epic Games has also promised to fix Glider audio, Glider speed, and a problem some players have experienced when trying to throw fish.
Speaking of fish, Epic Games has launched a new fishing challenge ahead of update 14.10.
Detailed on the official Fortnite website, players are encouraged to hunt for new species of fish using the new standard-issue collection book.
"Everyone on the Island has been given a standard-issue Collection Book to chart fishing collection," reads an Epic post.
"While in a match, open your map and cycle to the 'Collection Book' tab to see all the shapes and styles of fish you've caught and even some hints at where to find the ones that got away. Chart your biggest catch and rank yourself against your friends to see who is the top fisher."
PS5 and Xbox Series X price and pre-order delay is unfair to customers
According to Epic Games, dozens of new species have been added as part of Season 4, including Green Floppers, Pepper Fish and even JellyFish.
"Catching these deepsea denizens won't be easy. Some appear only at night while others are elusive enough to require a special upgraded Fishing Rod to reel in.
"Consult your handy Collection Book and swap stories at sea with fellow anglers to pin down these wriggly water-dwellers."
In a bid to encourage players to get fishing, Epic will reveal a new "Catch of the Week" on social media channels.
"To celebrate this fishing frenzy sweeping the Island, we're challenging you to a fishing catch-off!" Epic continues.
"Every week we'll be calling out a new 'Catch of the Week' on social media for anglers to chase down, and some tips on where to find them. Share your haul, and if it's bigger than ours we'll shout you out!"
As for update 14.10, you can check out the early patch notes below…
Fortnite update 14.10 early patch notes…
GENERAL:
• Setting to disable Licensed Audio for Radio not working when outside a vehicle.
– Licensed Audio will not be muted/disabled, if this setting is selected, for Radio audio heard outside a vehicle. Entering the vehicle as a passenger or driver should properly disable the audio.
BATTLE ROYALE:
• Glider audio from opponents is sometimes missing.
– The audio from an opponent's Glider is sometimes missing after dropping from the Battle Bus. This can cause you to be unable to hear enemies gliding above you in the early game.
• Slow Glider speed after redeploying in certain situations.
– We're investigating an issue involving players' Glider speed becoming slower after redeploying in certain situations.
• Unable to consume or throw fish while in passenger seat.
– Players are unable to consume or throw fish when in the passenger seat of a car.
• Using Bifrost Glow Contrail in a match causes FPS drop.
– Using the Bifrost Glow Contrail in a match causes a drop in FPS.
• Supply Drops not disappearing after opened.
– Supply Drops may sometimes not disappear off the map after being opened, persisting on the map and mini-map.
• Replays not saving on PlayStation 4.
– Some players on PlayStation 4 may not see any recorded replays when viewing them in the Career tab.
CREATIVE:
• Multiselect copying objects that are scaled down can revert them to the original size
– When multiselect copying grid based objects and scaled down objects, the scaled down object will sometimes revert back to it original size.
Published at Sat, 05 Sep 2020 13:48:01 +0000