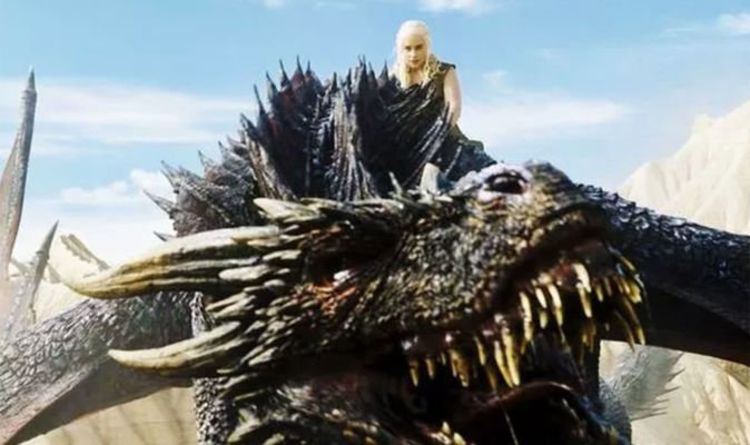 Game of Thrones star: The HORRIFYING reason Drogon took Daenerys' body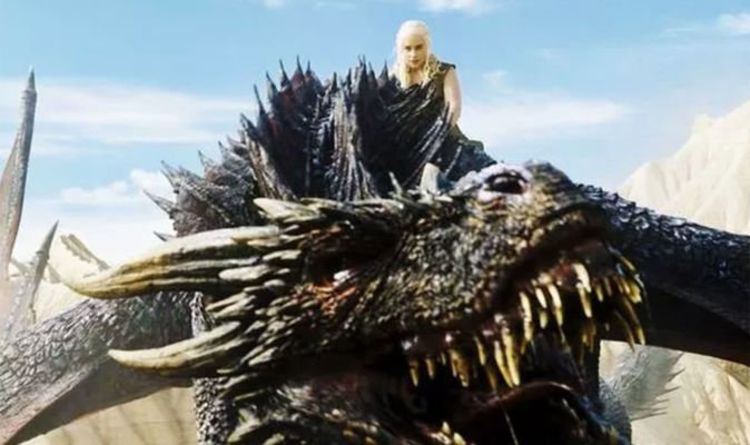 Whatever surprises George RR Martin brings in the upcoming books Winds of Winter and Dream of Spring, some things will remain constant. The author told the HBO showrunners the key final plot points. It looks certain the Mother of Dragons will fall at the final hurdle, losing the Iron Throne and her life. Some fans placed their hopes in the fact her last remaining dragon Drogon flew off with her body. But why? Where did they go?
The theory suggests that Drogon will take Dany to a Red priest or priestess in Essos, maybe even to high priest Benerro in Volantis.
It's possible, since dragons are creatures of pure fire and surely fall under the God of Light R'hllor. Drogon might, somehow, be drawn to a great source of the Red God's power. But what would be the point?
A more practical explanation for the dramatic exit simply points out the dragon had to be removed from Westeros. While Jon still lives, his Targaryen blood gives him access to the most powerful weapon on the board.
Dany's body is inconsequential now, all that matters is that Drogon is far away.
READ MORE: Game of Thrones Winds of Winter: Sam revealed to be Jon's BROTHER
Another brutal theory simply states the fire breathing creature would fly far away and consume the body of the woman who gave him life.
It's dark final ending for a character who suffered so much in her short life. Of course, Martin has already put numerous others through equal and worse horrors.
Yet, somehow, actress Emilia Clarke has an even more horrifying description of what happened next.
New book Fire Cannot Kill A Dragon: Game Of Thrones And The Official Untold Story Of The Epic Series goes behind te hscenes of teh HBO shw and talks to the creators and stars, as well as the Song of Ice and Fire author himself.

It is gruesome but also strangely moving, especially coming from an actress whose on-screen final arc in Season 8 enraged a large part of the previously loyal fandom.
The truth is unlikely to be revealed for many years to come.
Book Six had been expected this summer, after Martin promised it would be delivered before Worldcon 2020. Even if it does appear in the near future, there will still be another long wait for the final book in the saga.
Published at Sat, 10 Oct 2020 22:26:00 +0000