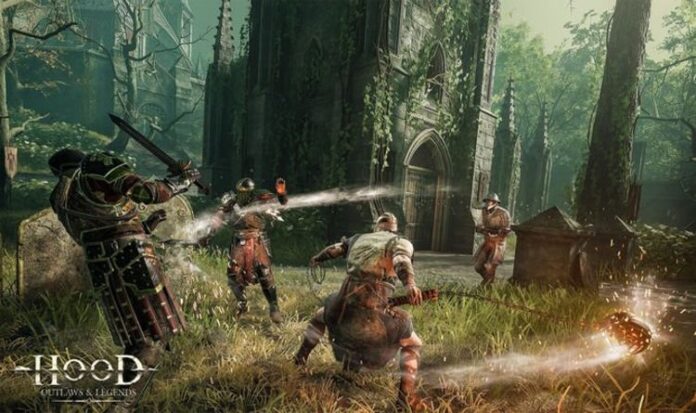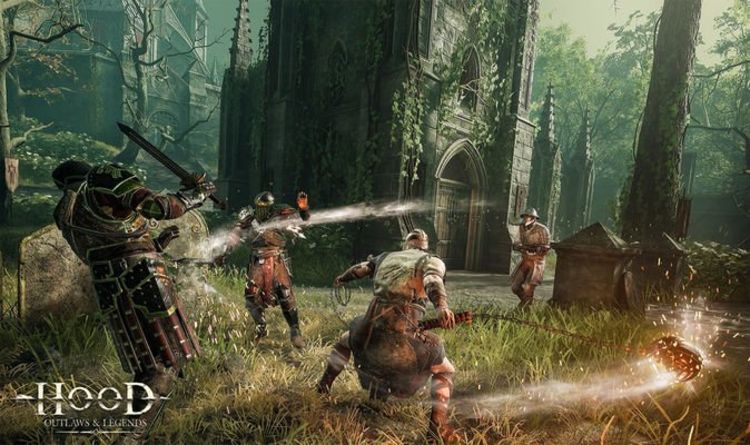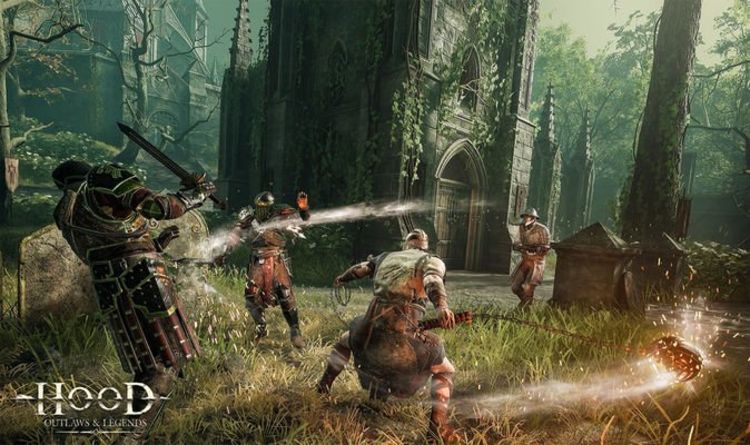 Hood: Outlaws and Legends is a brand new IP that has ambitious plans and a big roadmap laid out for the coming months.
Offering a mix of multiplayer gameplay featuring PvPvE heists and medieval stealth elements, there are plenty of gamers interested in finding out more.
The main focus of the game is to work together as a team of Outlaws and attempt to steal treasure from an oppressive government in a dark and violent medieval world.
And with Hood Outlaws scheduled to land later this month on PS5, PS4, Xbox One, Xbox Series X and PC, it's going to be a big launch for developers Sumo Digital.
Commenting on its unique formula for multiplayer gameplay, the team behind Outlaws explained this week:
"Stealth is your best way of gathering enough information about enemy positions, the vault location and map layout to plan and execute your heist.
"Beware! If any enemy spots you, your character becomes outlined in red, revealing your position to the opposing team and the rest of the guards.
"Charging in mindlessly can be fatal, unless creating a diversion was your plan all along. Use stealth to move around undetected, distract or assassinate guards, steal keys, retrieve treasures and, most importantly, choose when and where your team enters open combat."
WHAT IS THE HOOD OUTLAWS AND LEGENDS EARLY ACCESS RELEASE TIME?
As mentioned above, Hood: Outlaws and Legends has a release date set for Monday, May 10.
This will be a unified launch across all platforms and it comes with a key difference that all gamers interested in picking up the game should know about.
Hood Outlaws and Legends has an early access period which means you can start playing it this week.
By pre-ordering this week, you'll get early access to Hood: Outlaws & Legends starting May 7, as well as the Forest Lords cosmetic pack for free.
The Forest Lords pack includes a skin for each character and weapon in the game. The Year 1 Edition is also available for pre-order, giving access to Hood and three Battle Passes due to be released post-launch, after the initial free Season.
So for those eager to jump, the early Hood: Outlaws and Legends release time has been set for around 0:01am BST on Friday May 7.
For PC it will be 11pm BST on May 6, and for consoles: 00:01 local time as confirmed by the development team.
Sumo Digital has also started laying out its plans for the coming months, confirming that there will be a wave of new content added to the game during 2021.
"Hood's first year of post-launch support will be split into four themed seasons, each containing major free gameplay additions, community events, new cosmetics and more.
"A new map, Mountain, will arrive shortly after launch as part of the initial season: Litha. Made up of two distinct areas connected by bridges, the mix of long sightlines and tight, coverless overpasses make Mountain a fresh, deadly challenge.
"As teased in today's trailer, more additions are also coming to Hood soon! The initial season, Litha, will also bring a brand new game mode to spice things up with a greater focus on bloody action. Looking further ahead, a new free Outlaw is also due to arrive in Sherwood – stay tuned for more info about Eidaa and her heist-changing abilities in the near future."
Published at Wed, 05 May 2021 18:12:14 +0000
Hood: Outlaws and Legends release date and early access time news