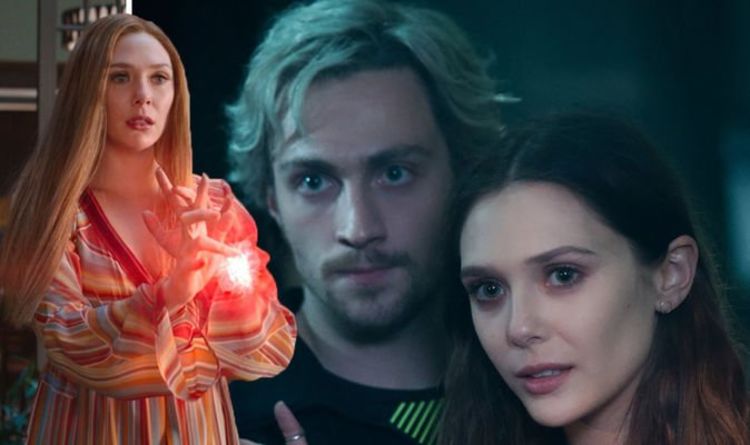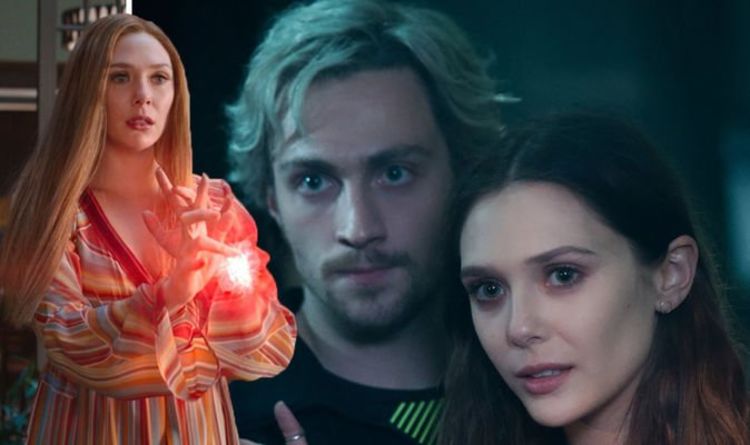 Marvel's WandaVision has given Marvel fan theorists a great deal to talk about. One of the moments when this happened was when a certain person made an unexpected return. On their arrival it had fans asking a huge question: will Wanda Maximoff's brother Pietro return to the MCU?
WARNING: Spoilers for WandaVision ahead
Fans of the Marvel series WandaVision will remember the moment when Peter Maximoff made a return to the MCU.
This was not, however, in the way fans would have expected.
In the first full film where Scarlet Witch (played by Elizabeth Olsen) arrives is Avengers: Age of Ultron, where she and her brother Quicksilver (Aaron Taylor-Johnson) side with Ultron due to their hatred of Tony Stark.
READ MORE: Frank Sinatra nickname: How did Frank gain his famous nickname?
This soon changes and they defect to the other side, using their Hydra-given powers to aid The Avengers.
But disaster strikes for Wanda, as her brother Pietro dies in the mess caused at Sokovia, leaving her completely alone in the world.
Ultron also brings about, though it was sort of thanks to Tony and Bruce Banner, the birth of Vision, who connects with Wanda and they become romantically involved.
Given his death, there has been some confusion around how Quicksilver could make his return in WandaVision, though arguably, given Vision died in Avengers: Infinity War, anything seems possible.
However, what was more alarming to fans was, despite his mentioning it himself, how Evan Peters played the new Pietro, going by Peter.
Eagle-eyed fans will be particularly surprised, given Evan has previously played this character, but in another branch of the Marvel Universe.
As big fans may know, Disney made some key acquisitions over the past few years, including Marvel Studios and 20th Century Fox.
Fox ran some of the Marvel Universe, notably the X-Men universe which included Deadpool, while the MCU was firmly in the grasp of Marvel Studios.
DON'T MISS
Evan's version of Peter, rather than Pietro, featured in the X-Men universe, first appearing as a teenager in X-Men: Days of Future Past.
It turned out he had a link to Wolverine in the future and is soon enlisted by them to break Magneto out of prison.
Peter also appeared in X-Men: Apocalypse and Dark Phoenix, as well as making a cameo appearance in Deadpool 2.
But why did they replace Quicksilver, and why did he turn up in WandaVision?
For fans, this is yet another example of the multiverse, which will be arriving in full force when the MCU movies are back on the big screen.
The multiverse will reportedly see the three Spider-Mans return together, as well as Doctor Strange likely travelling through time and dealing with threats from across the multiverses in his upcoming film, Doctor Strange in the Multiverse of Madness.
We already know Scarlet Witch will appear in that film, showing how perhaps her link to Quicksilver is just one example of the multiverse in full force.
It may also be an example of how the X-Men are going to feature in the MCU, perhaps intertwining their stories with existing ones established in previous Marvel films.
While there are many unanswered questions, one thing is for certain: it is going to be pretty interesting.
Published at Mon, 15 Feb 2021 22:42:03 +0000
Marvel WandaVision theory: Will Quicksilver return to MCU?