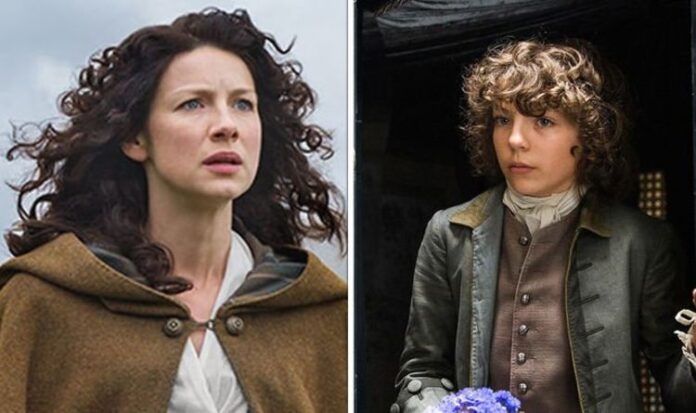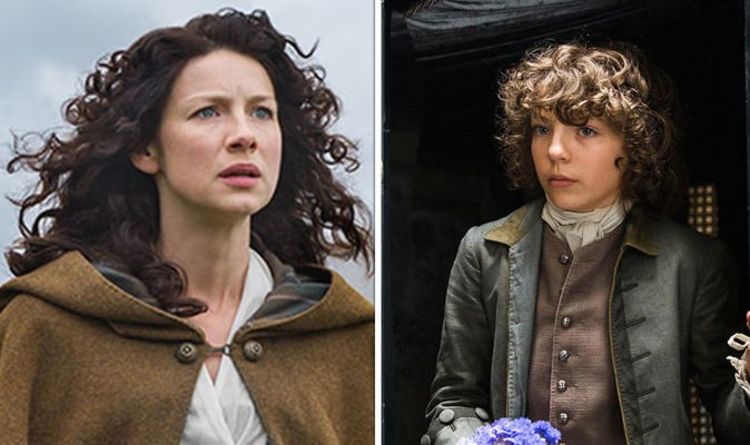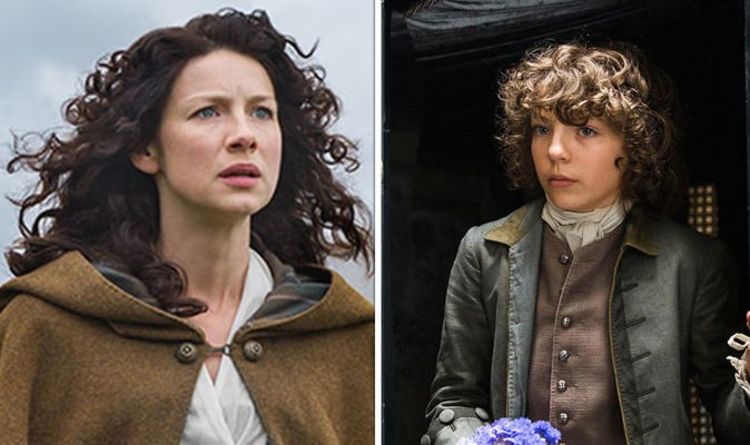 As fans patiently wait for season six of Outlander, fans are rewatching earlier seasons and watching deleted scenes online. An unaired scene from season two of the Starz drama has left some viewers sad that a tender moment between Claire (played by Caitriona Balfe) and her adopted son, young Fergus (Romann Berrux), never made it to screens.
WARNING: This article contains sensitive material and spoilers from Outlander.
Fans are patiently waiting for the recently announced sixth season of the hit Starz show Outlander.
The historical drama, based on Diana Gabaldon's series of novels of the same name, follows Claire Randall, a married military nurse who, in 1945, is transported in time to 1743.
The show, developed by Ronald D. Moore, first premiered in 2014, and fans have been thoroughly invested in Claire's romance with the dashing warrior Jamie Fraser (Sam Heughan).
An unaired scene from season two has recently been rewatched by fans online and it features an emotional scene for heroine Claire.
READ MORE: Outlander's Sam Heughan supports Marsali star's new role
The unaired scene takes place after Claire, sadly, gave birth to a stillborn daughter Faith after a dangerous pregnancy.
Claire and Jamie's first daughter was born in Paris and laid to rest in the French city as well.
However, the unaired scene shows a young Fergus caring for Claire after the traumatic event.
In the scene, the two sit down for an elaborate meal and, after Claire discovers Frank Randall (Tobias Menzies) had been raping Fergus, the two both clearly need this time together.
Fergus is a French immigrant who is adopted by Jamie and Claire.
César Domboy has portrayed the adult Fergus Fraser since season three.
In the deleted scene, the two barely speak but Claire asks Fergus: "Perhaps after dinner, you could brush my hair?"
Fergus doesn't respond, but the scene cuts to Fergus gently brushing her hair in front of the fire.
Clearly moved by the tender moment, Claire takes his hands and says: "Thank you, Fergus".
DON'T MISS…
However, many fans viewing the deleted scene are sad that the sweet moment between the two never made it to air.
One fan wrote on YouTube: "Fergus was one of my favorite characters in the series.
"I wish they hadn't deleted scenes with him because he was such a sweet and sensitive boy," they concluded.
Another responded by saying: "I wish they'd left this in but I understand time constraints.
"I cried watching this — Fergus is trying to connect with her, help her, and she slowly realizes that."
In the season two episode, titled Faith, Claire almost dies from fever after giving birth and Jamie is held at the Bastille.
Claire seeks mercy for Jamie from the King and is left with the only option of submitting herself sexually to him in exchange for her lover's freedom.
Jamie and Claire later reconcile and the two visit their daughter's grave before leaving for Scotland.
Outlander is available to watch on Starz and Amazon Prime Video.
Published at Sat, 15 May 2021 01:00:00 +0000
Outlander deleted scene: Young Fergus looks after Claire after Faith's death