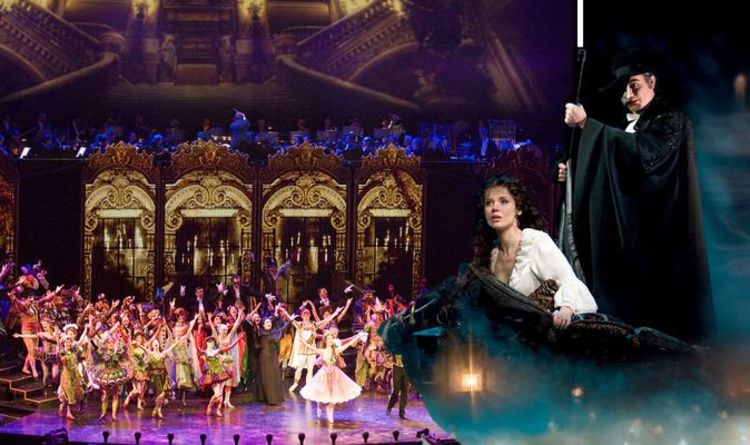 Phantom of the Opera streaming return: Anniversary star reveals item he nicked from set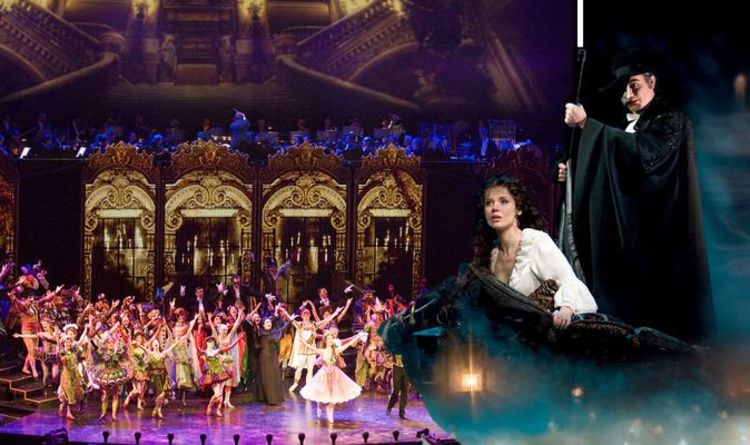 Phantom of the Opera is Andrew Lloyd Webber's iconic musical which has audiences coming back for more whenever it is open. It is the longest-running Broadway musical ever, and is well loved by audiences all over the world. The star of the show's 25th anniversary special, Ramin Karimloo, is back for another important day for the show.
On October 9, 1986, Phantom of the Opera premiered in London, making October 9 a very important day in the show's history.
As a result, fans will be able to stream the show once again on this day via The Shows Must Go On YouTube channel for 24 hours.
Ramin Karimloo, the star of this version of the show, which was first performed in honour of the shoe's 25th anniversary, admitted there was one thing he took home from the show.
The moment was a "huge honour" for him, so much so that he kept a special memento close with him.
READ MORE: David Bowie character: Is Ziggy Stardust based on a real person?
He said: "I cleaned out my attic the other day, I was searching for something and I found this box with 13 of my masks in there, and my 25th anniversary mask was in its own box…
"I was like, 'Why do I have so many masks up here?!'"
Clearly his masks were important to him, especially as he decided to keep so many of them to remind him of his time as the Phantom.
When this version was shown during lockdown, Ramin decided to break an important rule in his own career: to watch his work.
He said: "I don't watch my own work, I've never watched my Holby City stuff as once it's done, it's done.
"But part of me was thinking maybe I want to join everybody going to the theatre together – put on a tux for opening night."
In Ramin's other job, in soap Holby City, he was forced to suspend filming due to the COVID-19 crisis.
He said: "Once the lockdown happened I shot the final scene…. And I remember they just said, 'Ok, everyone go home, we'll see you when we call you.'
DON'T MISS
"It was such an eerie feeling of everyone going home, not knowing what to expect."
Throughout that time Ramin decided to do some extra work and volunteering during the COVID-19 crisis.
But this theatrical work was hugely important to him, and now he can relive it for a second time this year.
He said: "It was such an honour [to be in the show's 25th anniversary] and I have to admit I'm kind of fearing the magnitude of what that was now…
"You couldn't stop to smell the roses, I've had 10 years to smell the roses again through the things I do like social media – the interactions you can get with people who enjoy your work.
"I'm reliving it through them and now I can relive it fully again knowing a lot of people will be doing it again this Friday. It's a real honour to be part of it.
"I'm just as much a fan of the show as any… I've been far removed from this show for 10 years but I'm excited to revisit it even though I won't get to wear the mask for real again.
"Although I'd love to at some point, but this is next best thing."
Ramin Karimloo in the 25th anniversary of The Phantom of the Opera will be available for 24 hours on The Show Must Go On! YouTube channel on Friday, October 9 from 7pm
Published at Thu, 08 Oct 2020 14:14:24 +0000