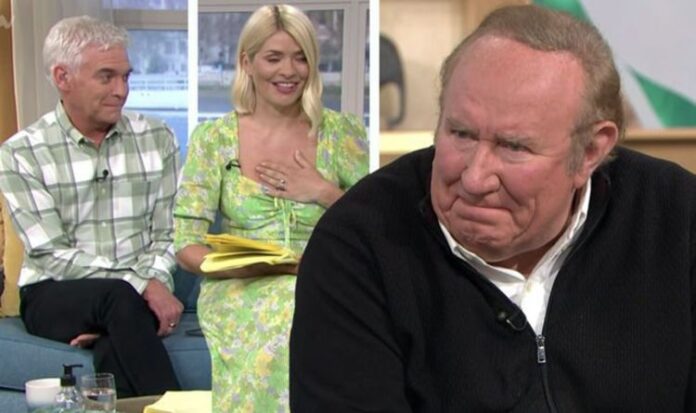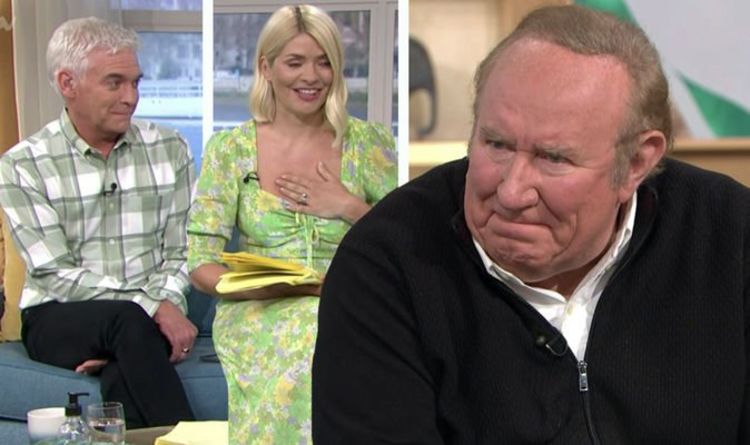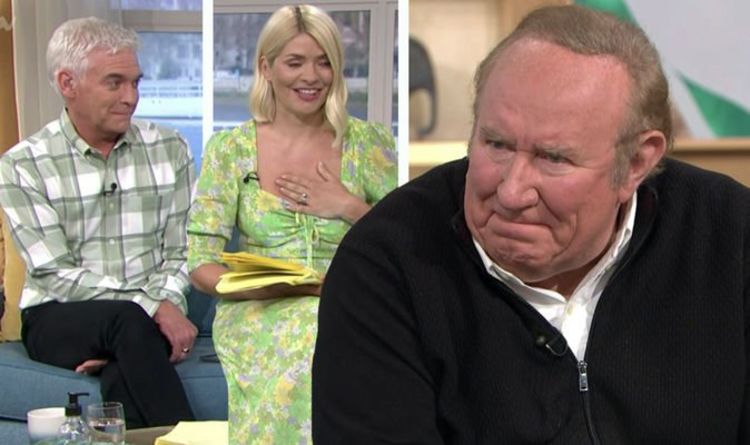 As a regular on the show, Andrew was on This Morning chatting with the two presenters of the ITV chat show ahead of the launch of GB News on Sunday. The 72-year-old turned to Holly and thanked her and Phillip for their kindness, but he became emotional, holding back tears.
After discussing various topics with Camilla Tominey, Andrew said: "Listen, I wanted to come on today to thank you."
But he was choked by emotion as Holly responded: "Aw, well thank you!"
"What are you thanking us for?" Phillip asked. Andrew responded: "For being so kind."
He seemed unable to talk further as Phillip said: "Andrew, that's a lovely thing to say, and good luck on Sunday!"
"You are soft sometimes," Holly said, appearing moved.
READ MORE: Escape to the Chateau's Dick Strawbridge on change to Angel
The gesture came out of the blue, with Andrew discussing the potential for the June 21 date to be postponed before suddenly thanking the pair.
Holly and Phillip both seemed taken aback as Andrew appeared unable to say much more.
GB News is set to premiere this Sunday (June 13), with Andrew claiming his goal is to provide "better journalism" to the UK.
He recently described the move as the "most exciting thing to happen in British television news for 20 years".
"Have I missed something? Why was Andrew Neil crying? #ThisMorning," a third asked.
One viewer penned: "Andrew Neil crying. I didn't expect that Flushed face #ThisMorning."
"Had to rewatch that. Yeah that was weird #ThisMorning #AndrewNeil #GBNews," a fifth commented.
It comes as Andrew made his final appearance on the show before gearing up for the launch of the new channel.
The journalist and broadcaster has spearheaded the drive for a "different" format of news.
The new 24-hour rolling news channel will be the first to launch in more than three decades, with the aim of rivalling the likes of BBC News and Sky News.
During his career, Andrew has worked for BBC, Sky News, ITN and NBC, and will be bringing 25 years of experience to GB News.
This Morning airs weekdays at 10am on ITV.
Published at Wed, 09 Jun 2021 23:00:00 +0000
Phillip Schofield and Holly Willoughby lost for words as Andrew Neil starts crying on air