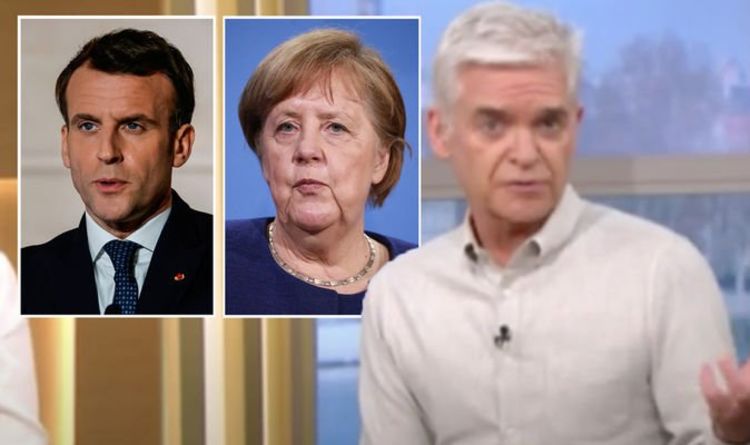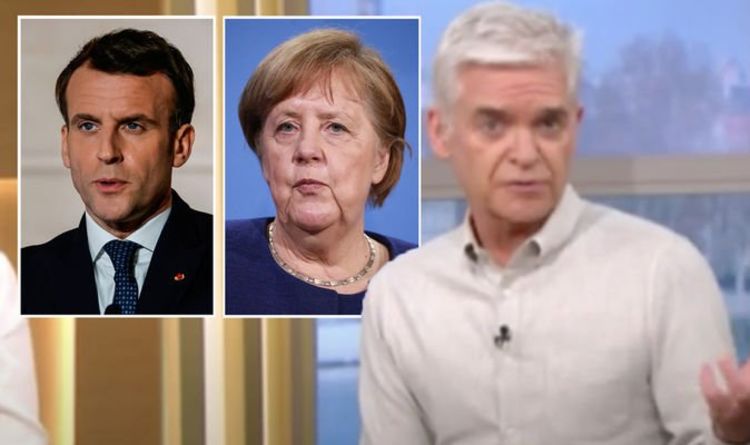 "Merkel and President Macron both were very sceptical about the Oxford vaccine now changing their tunes," Schofield said.
"But the take up in Europe especially in those two countries, very very low because the vaccines were shipped and people just wouldn't take them.
"That situation, that standpoint from those two leaders has potentially cost lives."
"It absolutely has," Gyles Brandreth replied. "It's heartbreaking to see the footage of places they've set up, vaccine centres and waiting there with two or three people coming when they could have been accommodating thousands."
Read more: Woman's desperate appeal to Phillip Schofield as puppy stolen
Elsewhere, in today's discussion, Phillip and Holly Willoughby asked Gyles and Afua Adom their opinion on peas after it was announced they no longer count as one of your daily vegetable or fruit portions.
Holly explained: "Peas don't count as one of your five a day, this is research at Harvard University.
"Scientists have found that the five a day rule for eating that many servings of fruit and veg needs to be linked to lower risk of death.
"However, they're saying that leafy greens such as spinach, kale and lettuce are found to be the better ones whereas vegetables such as peas, corn and potato and fruit had little effect. Afua, I'm in shock this morning."
"I am slightly shocked," Afua replied. "But I'm going to shock you further – I don't like peas so they never counted as one of my five a day, I'm frankly not bothered that they've been written off.
Published at Tue, 02 Mar 2021 11:05:00 +0000
Phillip Schofield savages Merkel and Macron over vaccine U-turn: 'They've cost lives'