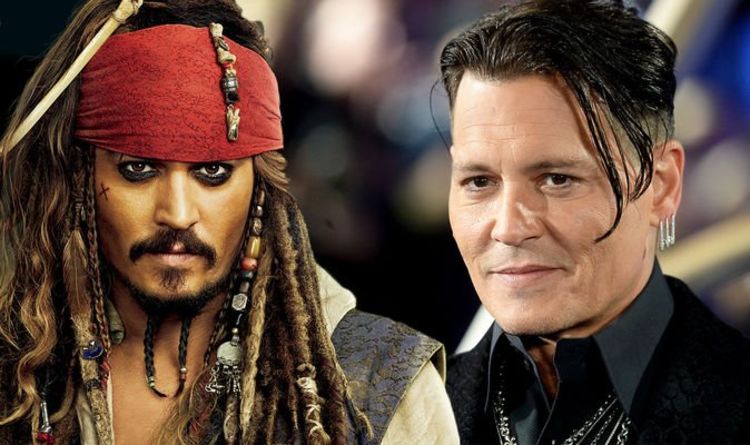 Pirates of the Caribbean HOPE: Johnny Depp reportedly being 'brought back' to series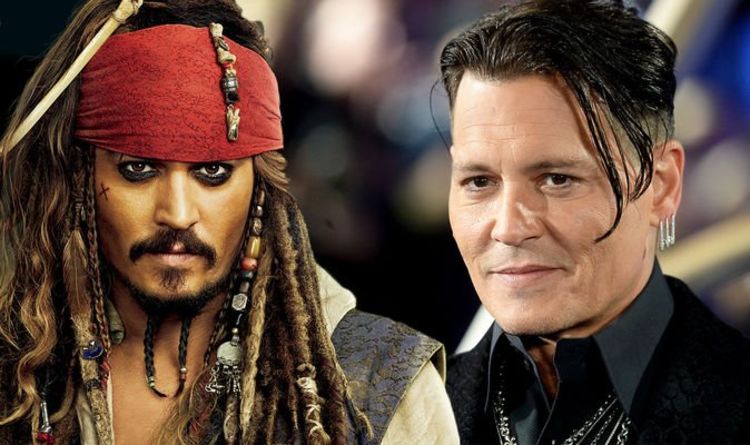 Pirates of the Caribbean star Johnny Depp has had a tough few months. The 57-year-old recently underwent a hugely public court case against a British tabloid, and his ex-wife Amber Heard. The case saw Depp in the UK's High Court battling against a claim he had abused his former spouse. Last week it was announced Depp lost the court case.
Rumours have been rife over the course of the year that Depp was at risk of losing his spot as the iconic Captain Jack Sparrow due to this legal battle.
While nothing has been confirmed just yet, further reports that Disney has been moving forward with a Pirates of the Caribbean spin-off movie with Harley Quinn star Margot Robbie as the main attraction seems to cement his downfall.
However there may be hope just yet, as a new report claims the Sweeney Todd star could be on his way back to the series with the help of an old friend.
The report says that legendary producer Jerry Bruckheimer is fighting for Depp to be involved in the franchise once again.
READ MORE: Pirates of the Caribbean: Johnny Depp says Disney were 'SCARED to death' of Jack Sparrow
Film fans may be aware that Bruckheimer has been in the movie industry for decades, and has helped produce some of the most popular flicks of all time.
Included in his iconic repertoire is not only the Pirates of the Caribbean franchise, but also Top Gun, Bad Boys, Armageddon, and Beverley Hills Cop.
According to sources in the report, Bruckheimer has been in "direct contact" with Depp looking to "work something out" over a return to the series.
The report adds that this could be in almost any capacity – including just a cameo appearance.
The statement read: "In light of recent events, I would like to make the following short statement. Firstly I'd like to thank everybody who has gifted me with their support and loyalty.
"I have been humbled and moved by your many messages of love and concern, particularly over the last few days. Secondly, I wish to let you know that I have been asked to resign by Warner Bros. from my role as Grindelwald in Fantastic Beasts and I have respected that and agreed to that request.
"Finally I wish to say this, The surreal judgement of the court in the UK will not change my fight to tell the truth and I confirm that I plan to appeal.My resolve remains strong and I intend to prove that the allegations against me are false."
The Sweeney Todd actor concluded: "My life and career will not be defined by this moment in time.Thank you for reading. Sincerely, Johnny Depp."
Despite how legendary Depp's presence in the Pirates franchise is, the role of Jack Sparrow was originally written with a famed Marvel star in mind – Hugh Jackman.
Discussing the inception of the character, Pirates of the Caribbean writer Stuart Beattie said in 2006: "I had seen [Jackman] in all these musicals growing up.
"So I knew this guy was a phenomenal talent and so that's what I thought of, 'Jack. Yeah, Jack Sparrow!'"
The Pirates of the Caribbean franchise is available to watch on Disney Plus now.
Published at Mon, 09 Nov 2020 08:20:00 +0000