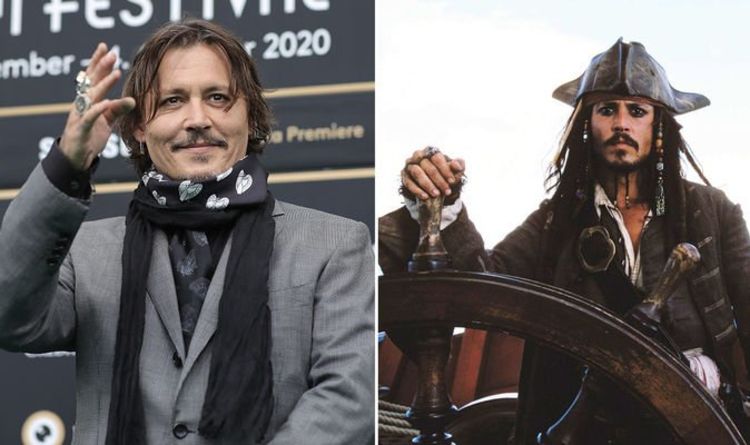 Pirates of the Caribbean: Johnny Depp says Disney were 'SCARED to death' of Jack Sparrow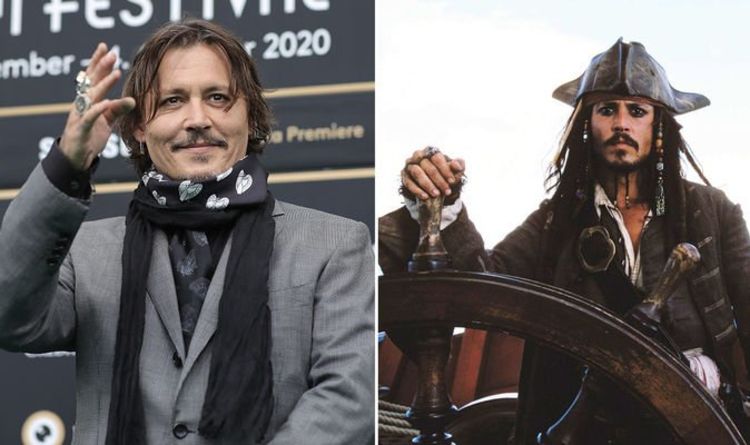 Back in 2003, Disney took a huge gamble with Pirates of the Caribbean: The Curse of the Black Pearl. Not only was the swashbuckling epic based on a Disneyland ride, but there hadn't been a successful pirates movie in years. 1995's Cutthroat Island had been the biggest box office flop of all time, losing around $147 million and saw the closure of Carolco Pictures.
Meanwhile, Disney had hired indie movie star Johnny Depp to play Captain Jack Sparrow in their Pirates of the Caribbean movie.
But now, in a new interview, Depp has shared how the studio were concerned about his portrayal.
The 57-year-old attended the Zurich Film Festival last weekend as a producer of Crock of Gold.
And according to Euro News, he said how Disney was "scared to death" of his portrayal of Jack Sparrow.
READ MORE: Pirates movies: How Johnny Depp OVERCAME Disney's 'low expectations'
Depp added: "I know that if they're worried, I'm doing my job.
"When they asked me to bring it down, I turned it up."
Luckily for the star, his Jack Sparrow was a hit with audiences and helped turn Pirates of the Caribbean into a billion-dollar franchise.
In fact, Depp even earned a Best Actor Oscar nomination for his portrayal in the first film.
Earlier this summer, Depp's Pirates co-star Greg Ellis shared how Depp overcame the studio's concerns.
Ellis, who played Lieutenant Commander Theodore Groves in three of the movies shared memories of the first read-through for The Curse of the Black Pearl.
The 52-year-old told Express.co.uk: "I remember that day I read quite a few characters because only about 15 of the core cast were there.
"There was nervousness and low expectation."
Ellis added: "Nobody expected it to do as well as it did.
"Johnny's career up until that point, he was a superstar who did seemingly independent movies.
"For him to combine with the huge corporate world of Disney and play a doddering, slightly drunken, effeminate, overly-dressed pirate…I think there was a lot of nerves on the studio's part of how audiences would receive it."
A sixth Pirates of the Caribbean movie is in the works with Margot Robbie starring, although Depp's involvement is unclear at this stage.
Published at Thu, 08 Oct 2020 17:47:13 +0000