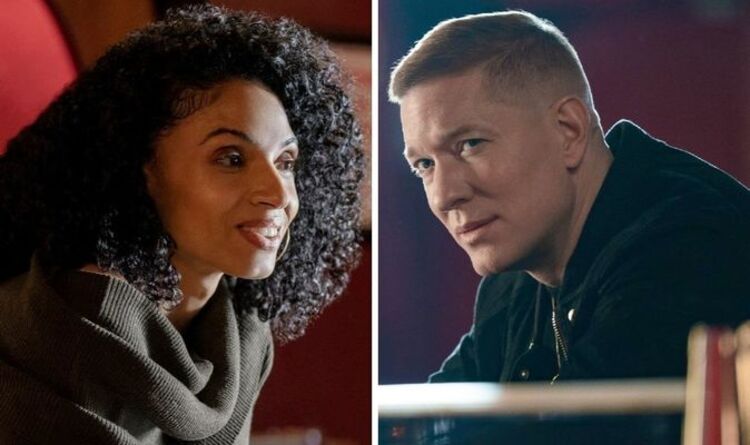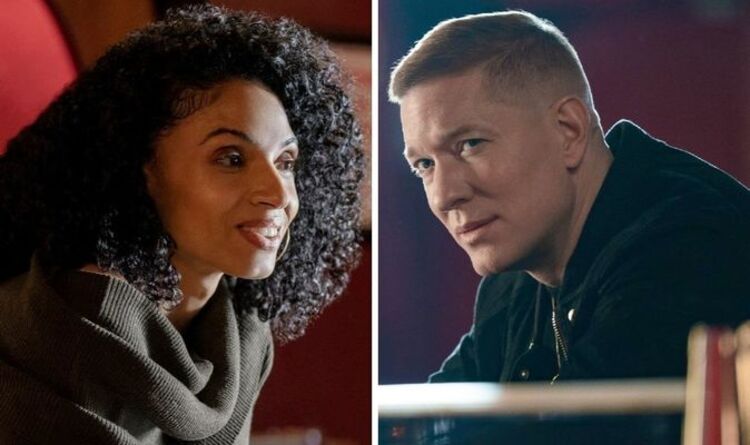 Tommy Egan (played by Joseph Sikora) is finally back on screens in his very own series, Power Book IV: Force. After moving to Chicago following the devastating events of the original Starz series' sixth season, he runs into the powerful local crime family the Flynns and hits it off with bartender Gloria (Gabrielle Ryan).
Power newcomer Gabrielle has spoken exclusively to the Express.co.uk about where she sees Gloria's relationship with Tommy in the first season of Force.
Over a year after his brief appearance at the end of Book II: Ghost's second season, Tommy is finally back and setting up a new pipeline in Chicago.
There he meets his new partner, Diamond (Isaac Keys), and begins a casual yet passionate relationship with bartender and amateur cook, Gloria.
While their fling certainly got off to a good start, Gloria has her own history to deal with and might not be willing to take the leap with Tommy just yet.
READ MORE: Death in Paradise star on why Neville and Florence can't be together
"I don't know if committed is the word I would use," Gabrielle said. "They're definitely good friends right now!"
Fans of the franchise will no doubt see more encounters between Tommy and Gloria in the coming weeks.
However, those who have instantly taken a liking to their on-screen chemistry may be left waiting for some time before they make things official, if ever.
Despite sleeping together after their first meeting, Gloria is still trying to figure things out with her ex-boyfriend, Vic Flynn (Shane Harper), the son of crime boss Walter (Tommy Flanagan).
Their feud is only going to worsen as the new-in-town drug dealer starts setting up his own business in enemy territory.
Thankfully, newly released prison barber and Chicago local, Diamond, will show him the ropes, and he can hopefully rely on Gloria for some much-needed support.
However, as Gabrielle explained, their romance could dissolve before it's barely gotten started if Tommy discovers her history with Vic.
"Tommy and Gloria have instant chemistry and attraction there, so I would love to see where that goes," she teased.
"Without spoiling anything, yes they get on very well!"
Book IV will continue for 10 episodes this year, but the latest chapter in the Power saga has once again proven a massive hit for Starz so a season two announcement could be coming soon.
If Gloria survives Tommy's war with the Flynn's, she could become his next long-term love interest by the time Force closes the door on its gripping first season.
Power Book IV: Force season 1 continues Sundays on Starz in the USA and on Starzplay in the UK.
Published at Thu, 10 Feb 2022 00:01:00 +0000
Power Book 4 star drops worrying clue for Tommy and Gloria romance 'Not committed'