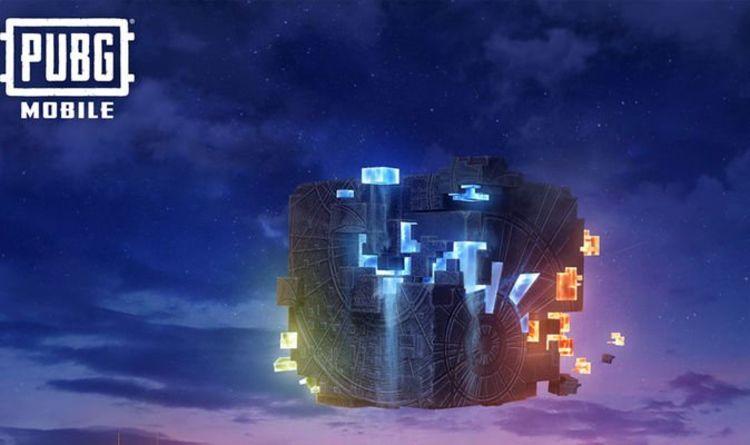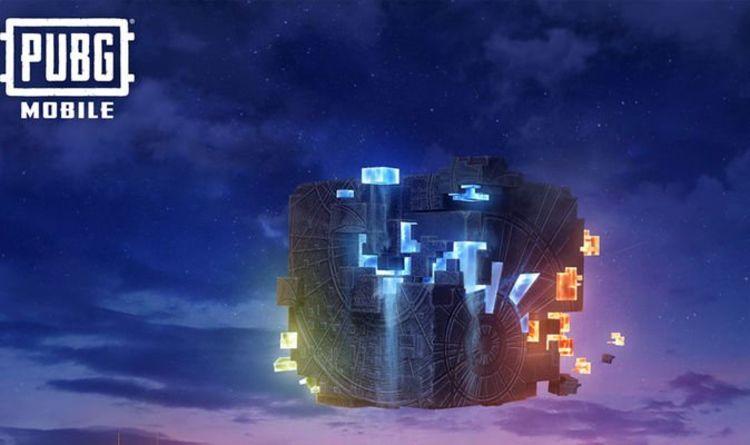 Tencent is launching PUBG Mobile update 1.2 today, January 12, bringing with it a big content expansion to Android and iOS platforms.
The full update notes have been shared and include all the news about today's changes.
PUBG Mobile 1.2 introduces an Erangel Map which will boast special runes from another world which "bestow players with a special power."
The Runic Power Mode will be live to play after downloading PUBG Mobile update 1.2, which requires 615 MB storage space on Android devices. The iOS version requires 1.5 GB.
It should also be noted that players on different versions cannot team up with each other, so you will need to download as soon as possible to keep playing with friends.
Here's the official description of the new Runic Power Mode from Tencent, which reads: "Runes from another world have brought three special powers with them.
"Choose the power that suits you, collect Rune fragments, and use them to aid you in your fight to become the final winner on the battlefield. Choose Erangel in map selection to experience this exclusive gameplay mode.
"Players will choose their Rune energy type on Spawn Island. You will need to choose to bring either the Flame Rune, Arctic Rune, or Wind Rune into the current match.
"After selecting a rune, you will get 2 skills. The first skill summons an object, and the second skill gives you a boost. Using these skills consumes Rune energy."
The new Runes include the following:
Flame Rune:
Summon skill – Summons a wheel of flame that rolls forward slowly, dealing burn damage to enemy players it touches.
Boost skill – Adds a burning effect to your Ammo for a short time.
Arctic Rune:
Summon skill – Summons an ice wall. Each block of the ice wall can be destroyed separately. When the ice wall appears, it will lift up players or vehicles directly above them.
Boost skill – Adds a freezing effect to Ammo for a short time. Freezing reduces the effectiveness of healing.
Wind Rune:
Summon skill – Summons a semi-transparent shield of wind that reduces the damage of bullets shot from outside the shield.
Boost skill – Increases your movement and reload speed.
A new assault rifle has also been added to the game as part of PUBG Mobile update 1.2, which uses 5.56mm Ammo.
It can be loaded with 25 rounds, has the fastest Rate of Fire among rifles, and is outstanding in close range firefights.
The FAMAS can be equipped with a Muzzle (Rifles), Scope, and Mag (Rifles). There is no foregrip, but it comes with its own bipod that reduces recoil when shooting with it in a prone position.
And Tencent has also confirmed when PUBG Mobile Royale Pass Season 17 will be arriving across all platforms.
According to the latest news shared by the development team, PUBG Mobile Season 17 will begin on January 19.
Here is what we know is changing with the launch of PUG Mobile Season 17:
RUNIC POWER themed interface and rewards: Spin the Wheel of Fate to obtain upgraded rank rewards! Choose between Resplendent Dawn and Deadly Sickle at rank 50, and reach rank 100 to get the majestic Guardian Armor Set and the new themed UZI and M16A4!
RP missions have been overhauled to lower the difficulty while increasing the point rewards! Added season match time rewards. Accumulate match time to collect point rewards. Added RP point rewards to weekly Activity progress. Complete missions to accumulate Activity and collect point rewards.
RP Activity Pack event: Purchase Activity Packs to rank up your RP quickly, and collect Mission Activity Points to convert them all into UC refunds. Purchase the RP Activity Pack to immediately get RP Points of equivalent value and extra crate coupons. You will also activate the Mission Activity Point rebate, and the Mission Activity Points you collect can be converted into UC refunds.
The adventure event is back with the RUNIC POWER theme: Go to the RP exclusive event tab and obtain Metro Badges to go on an adventure like no other. Unlock the story as you explore and choose to advance for free or after making a purchase. Collect exclusive supplies to redeem 1 of 2 sets, exclusive vehicles, and other grand rewards.
Improved the selection between UC and AG: It is now only necessary to choose this once per season, and you can change your mind at any time. Adjusted the pace at which currency is returned to players via rank rewards to increase the amount given at lower ranks.
Published at Tue, 12 Jan 2021 02:22:56 +0000
PUBG Mobile update 1.2: Runic Power download and Season 17 release date news