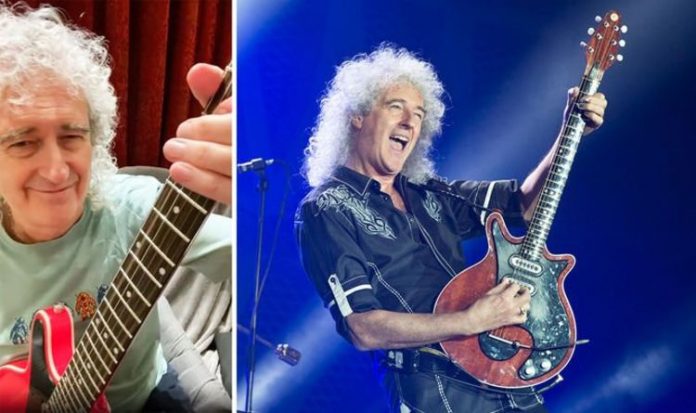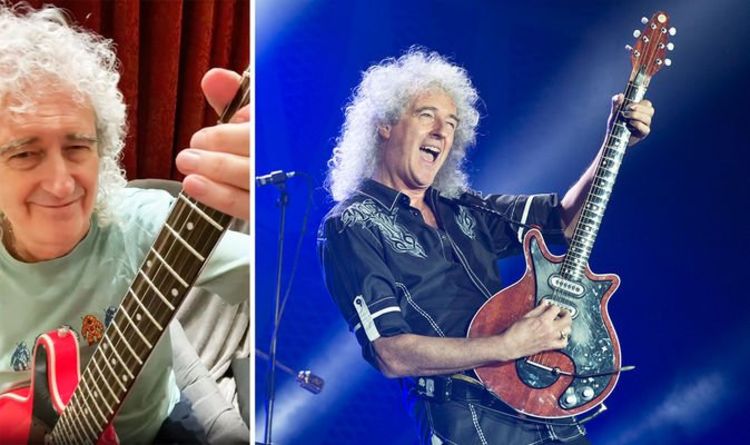 Queen's Brian May teases guitar solo for 'one beautiful' NEW Christmas song – WATCH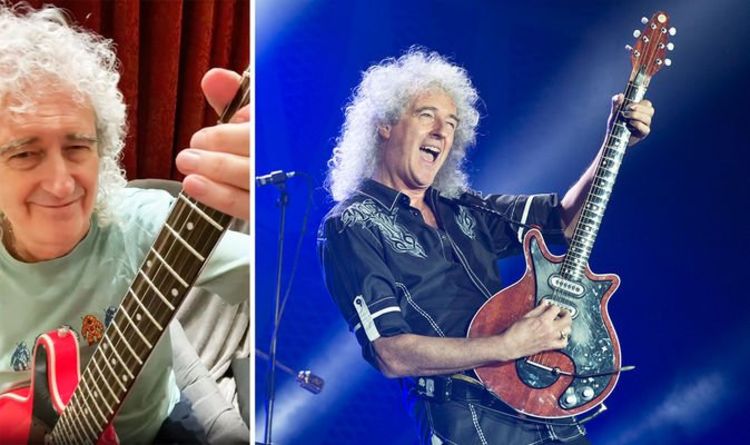 Over this pandemic year, Queen guitarist Brian May has entertained his fans with a series of micro-concerts on Instagram. Now the 73-year-old has teased a new project he's working on with We Will Rock You's original Meat star Kerry Ellis. May wrote on social media: "Pre-emptive soloing ! From one beautiful Christmas song !"
May added: "This might lodge the tune nicely in your head – ready for the release of the Kerry Ellis Christmas record !! Ft. Brian May, apparently. Soon !! Bri."
Appearing in a new video, the Queen legend greeted his fans "with love and gratitude."
The 73-year-old said: "It's been a while since we spoke this way and really I haven't had the energy.
"Occasionally I do, but I don't know how I did all those micro-concerts in the first lockdown. I don't know where I found the time or the energy.
READ MORE: Brian May admits Queen thought Live Aid performance was 'OK' at first
Earlier this year, Kerry Ellis spoke with Express.co.uk of how Brian May "does not sit still" but is always busy.
The 41-year-old has collaborated with the Queen guitarist on albums and concerts over the years.
She said: "He's never not doing something. There's never a down day, he never gets a minute to himself – a really busy guy.
"You kind of forget he's in his seventies but he's incredibly energetic and does so many things."
Ellis added: "He has the world on his shoulders and he's a rock star living the dream! He's a funny one!"
The singer is also a member of WOMAN and sung on the I'm A Woman single that May played on.
The We Will Rock You alumni said of the charity track: "Sometimes things happen for a reason, this song has been waiting in the wings for the right moment to make some noise! The time is now!
"Cancer affects us all in some way and I am beaming with pride to have joined with an incredible team of talented friends to produce a powerful performance and message. We are strong, we are women and we can make a difference!"
Published at Sun, 15 Nov 2020 11:19:00 +0000