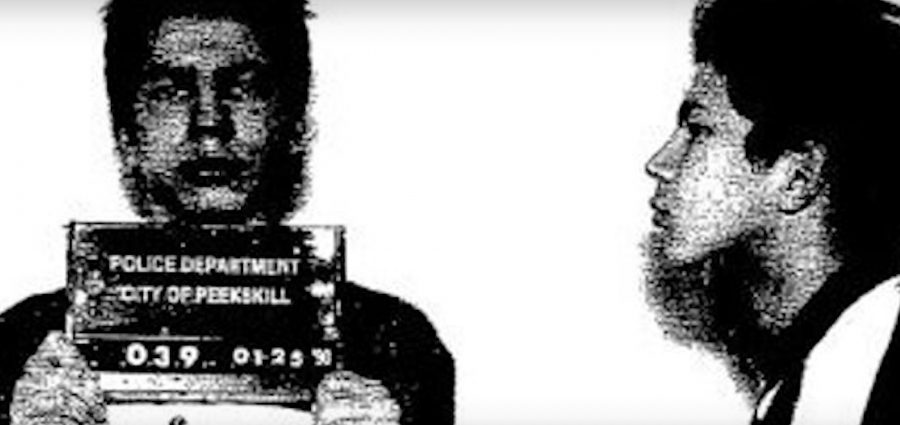 Jia Wertz's poignant documentary Conviction sheds light on the jarring impacts of wrongful conviction and just how easily it could happen to anyone. Whether it's due to police misconduct, mistaken identity, inept defense lawyers, coercive interrogation tactics, or the slow wheels of justice working against defendants – it's terrifying to witness just how easily Jeffrey Deskovic, a sixteen year-old boy, got wrapped up in an unfortunate series of events which led to spending 16 years behind bars. 
The documentary short chronicles the 1989 murder of 15-year-old Angela Correa in Peekskill, New York and the circumstances that led to Deskovic's arrest and subsequent conviction.
The film depicts the unimaginable harm wrongful convictions cause to innocent people and the myriad of obstacles they face, even years or decades after being freed from prison. Driven by interviews with Deskovic, the story is told in his own words, which leaves a lasting impact on viewers. He is very candid about his struggles growing up in maximum security prisons, dealing with violence at a young age, his fight to prove his innocence, and the challenges he faces today as a free man.
Even before the film released on Amazon, it earned numerous Official Selection nods on the film festival circuit including a Semi-Finalist nomination in the documentary category at the Cannes International Independent Film Festival. And was slated to premiere at the Anthology Film Archives in Manhattan before the pandemic caused all theaters to shut their doors.
At its core, the film tells a complex victim-to-survivor story. One that highlights survival, triumph, and human spirit. It's compelling to watch Deskovic's transition and accomplishments, which I won't reveal to avoid spoilers.
The audience may be disappointed by the fact that the film doesn't include interviews with Jeff's family, the victim's family or anyone from the legal teams, however the 21 minute documentary does have a lot packed into a short. The overall result is an intimate look into one man's personal challenges and struggles after being put through an extremely traumatic experience. The story is at times as heartbreaking as it is infuriating, but Deskovic's perseverance is commendable, to say the least.
There are pertinent questions left unanswered. What actually led to Deskovic becoming a prime suspect? How did the court trial play out? However, a feature length documentary is in the works, and will hopefully answer some of these questions.
Documentaries about injustices in the legal system are a successful genre at the moment and very timely, with numerous new documentaries popping up on streaming platforms seemingly every week. Among this genre, Conviction is artfully styled and beautifully shot – a recommended watch for true crime aficionados. 
"Conviction" is streaming on Amazon – released August 5th.