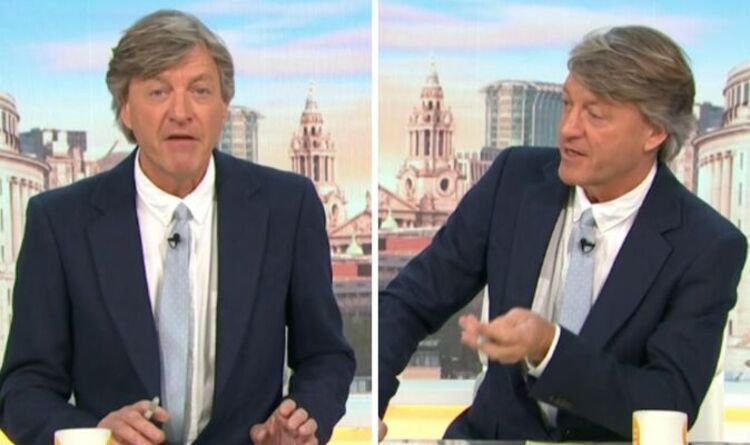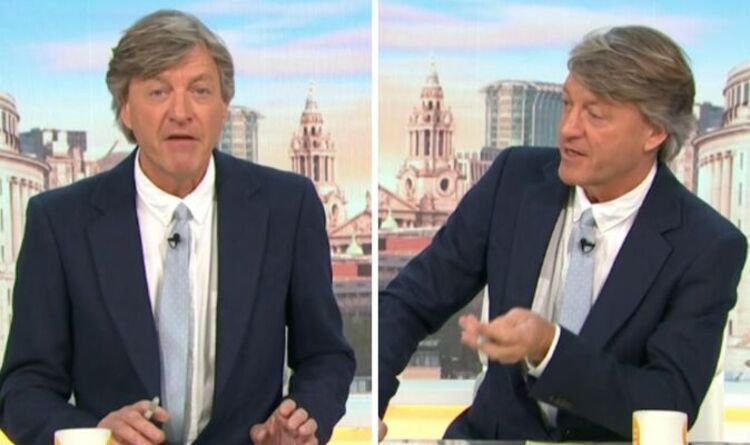 The Good Morning Britain broadcaster was talking to MP Lucy Powell with his co-host Kate Garraway about sanctions imposed on Russia and what more could be done over Vladimir Putin's atrocities when he began describing the hypothetical analogy which left viewers confused. The ITV host left them wondering what the relevance of the story was as fans of the show compared him to "Alan Partridge". He was also slammed for cutting in as the shadow secretary was talking.
Powell remarked: "It's appalling, the atrocities that we're seeing unfolding day in, day out.
"The criminal actions of the Russian army is just truly appalling and none of us thought we would see this in this day and age, did we? In this era, in a European Western country – it's absolutely awful.
"I mean the sanctions can go further, could be tougher. There remains, I think, too many loopholes and trust.
"We've been calling for those loopholes to be closed down long before this atrocity began to unfold.
READ MORE: Prince William to 'reshape' monarchy and 'shake up' role as King in…
"And if he did, then that was the legal test, and I suspect if there was such a man alive today, sitting on a Clapham Omnibus and you asked him or her, 'is president Putin a war criminal?' The resounding get back would be, 'yes, he absolutely is'."
ITV viewers flooded social media with comparisons to "Alan Partridge" and called his ramblings "utter nonsense".
Later, Powell was talking about supplies to Ukraine when Madeley interrupted her, stating: "Just going to energy and energy costs – sorry to cut in, we're very tight for time on today's show. Sorry to bring your answer to a close."
Twitter user Fi wrote: "The old Clapham Omnibus analogy…eh?
"What's Richard Madeley wibbling on about now??? Utter nonsense! Even Kate's looking bewildered with his weird line of questioning and constantly bringing WW2 up… #gmb."
DON'T MISS…
June Brown dead: Why BBC icon quit EastEnders after 35 years [LATEST]
Will there be another season of Peaky Blinders? [REACTION]
Antiques Road Trip's Natasha Raskin Sharp excited by portrait's profit [VIDEO]
Russell Fryer added: "It's a victorian legal term which means the average person in today's language."
Ken Chisholm penned: "Gawd! Help us! Madeley goes round round the houses with a history lesson and a rambling minute long prologue before he reaches his actual question!! #GMB." (sic)
@selexiak commented: "#gmb Madeley interview style: Blether, blether, (a little bit about me), blether – then asks closed question.
"If he hadn't married Judy, he would have disappeared to a local rag long ago."
"Richard in full Partridge mode today #GMB," Nick Bailey added.
Andy Cooke remarked: "#gmb Madeley is a rude presenter he keeps interrupting his colleagues and guests. Pipe down!"
Geoffrey kemps tweeted: "Why is @richardm56 talking all over @kategarraway on @GMB??!! So rude! #gmb #Madeley."
"#gmb will Richard Madeley let Kate get a word in," Tina Carruthers requested.
Good Morning Britain airs weekdays at 6am on ITV.
Published at Tue, 05 Apr 2022 07:09:00 +0000
Richard Madeley infuriates Good Morning Britain fans with 'nonsense' Russia analogy