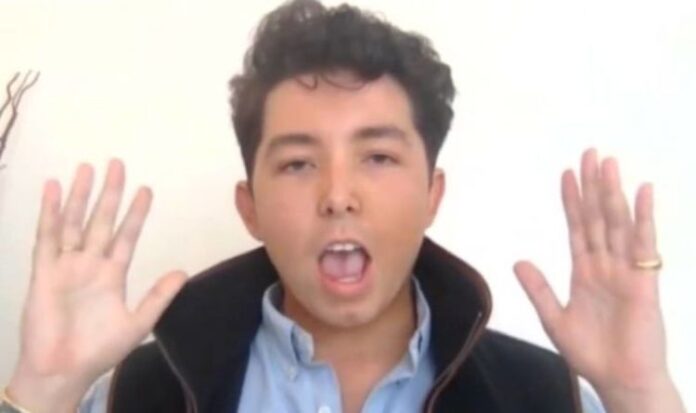 Joanna Jarjue appeared on Good Morning Britain stating it was down to young people's individual choice on whether or not to get the vaccine as they have already sacrificed a lot during the pandemic. But fellow GMB guest Ryan-Mark Parsons skewered the commentator stating her opinion was "garbage" and that he had enough of "sanctimonious" young people saying they should not be vaccinated. He added he often cuts off people who think this way as the pair clashed on the ITV show. 
Speaking on Good Morning Britain, Ms Jarjue discussed whether young people should get the vaccine. 
She said: "They have done everything that has been asked of them but now it has come down to something which is an individual right for people and I don't think they should be alienated."
Mr Parsons was then invited to share his thoughts on the topic. 
The former Apprentice star bellowed: "Well to be honest with you I think she's talking a load of garbage. 
"It is beyond boring now listening now to under-30s sanctimoniously preaching from their high horse. 
"That because somehow they think they are immune to the virus and they don't have to do their bit to protect others from the virus. 
"I've had this conversation with many friends and I'm willing to cut people off if they're not willing to get out there and get the jab."
Ms Jarjue stressed however she was not anti-vax and simply wanted people to have control over what goes into their bodies. 
While the Government has not confirmed it would push ahead with the plans, Vaccine Minister Nadhim Zahawi said the infrastructure existed to implement it if it went ahead.
Ms Hartley-Brewer slammed the decisions as she was concerned over the side effects any vaccine could have on the younger population. 
Currently, the AstraZeneca vaccine is not being recommended for those under-40 in the UK as they are more susceptible to blood clots. 
Published at Thu, 03 Jun 2021 07:25:00 +0000
'Sanctimonious young! Am done with under 30s lecturing' Guest in epic GMB rant on vaccines