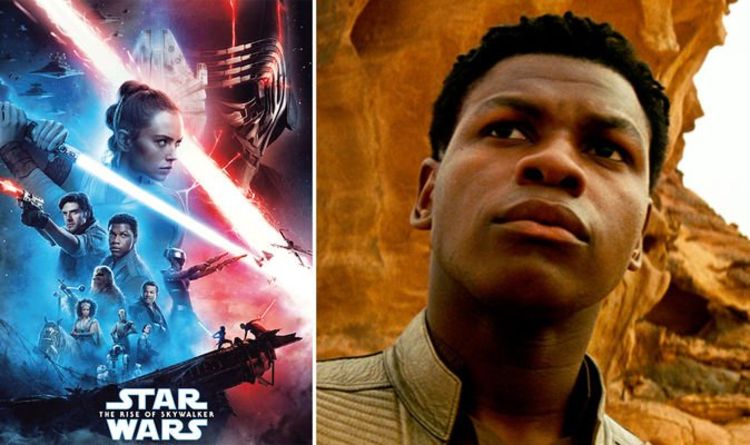 Star Wars 9 Duel of the Fates: John Boyega on ORIGINAL Finn story 'Would have been dope!'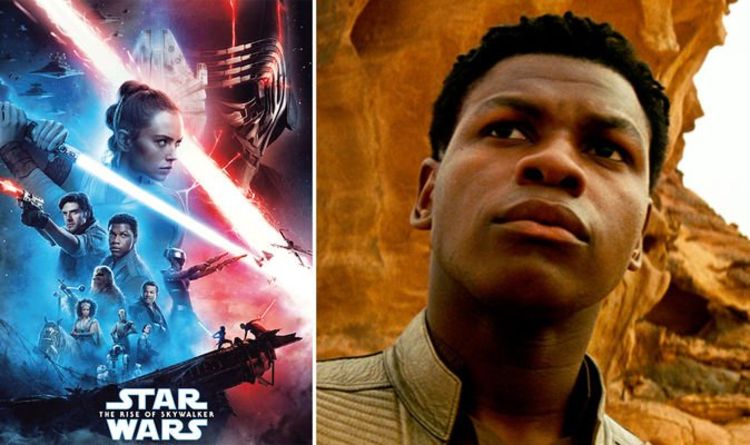 Star Wars Episode IX: The Rise of Skywalker was a far cry from its original plans. Before The Force Awakens director JJ Abrams took over, Colin Trevorrow was helming the blockbuster. Star Wars 9 was to be called Duel of the Fates and would have seen a more prominent role for John Boyega's Finn.
Famously, Boyega feels his part was pushed "to the side" in The Rise of Skywalker.
In Episode IX Finn joined First Order deserters to charge on horseback at the battle on Exegol.
While concept art for the Duel of the Fates saw Finn leading another charge with a Resistance blue flag, joined by Finn, Poe and Chewbacca.
Commenting on the artwork, he told Yahoo: "I think Colin Trevorrow was going to tell that story."
READ MORE: Star Wars theory: Palpatine was the Chosen One all along NOT Anakin
Boyega continued: "That image of Finn with the blue flag, and you have the AT-ATs lined up with tribal marks, and the stormtroopers take off their helmets.
"That would have been sick! That would have been dope, man, hands down."
On feeling side-lined, the 28-year-old said: "I felt it was important for me to talk about a truth that is embarrassing to talk about
"We all know that what makes roles so lucrative [are] the moments you give them."
The find was spotted in Lucasfilm Creative Executive Pablo Hidalgo's new book Star Wars: Fascinating Facts.
Page 140 of the book is titled Luke Skywalker's Destiny and reveals that just like in The Last Jedi, Lucas had intended to kill off his Star Wars lead.
The extract reads: "Years before The Last Jedi began development, the treatment left behind by George Lucas in 2012 also had Episode VIII be the one wherein Luke Skywalker would die."
Lucas shared his ideas with Lucasfilm President Kathleen Kennedy and Disney, but for the most part, they chose to go their own way with the sequel trilogy.
Nevertheless, Rian Johnson's The Last Jedi at least saw Lucas' intention for Luke to become one with the Force.
With the Skywalker Saga now completed, Disney is taking a break from Star Wars movies.
The next film in the franchise is due in cinemas in time for Christmas 2023.
While, in the meantime, Disney+ is storming ahead with The Mandalorian.
Published at Thu, 22 Oct 2020 16:06:44 +0000