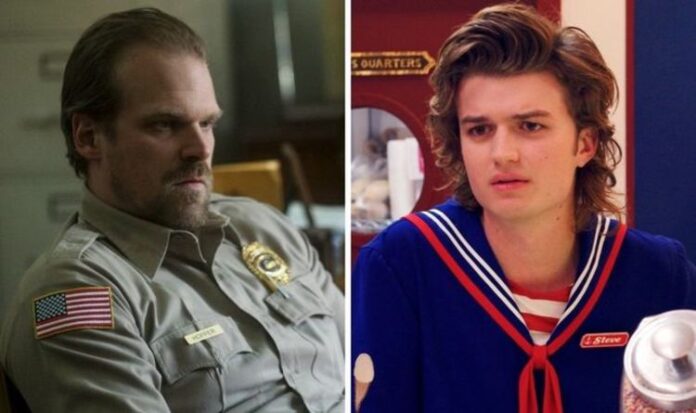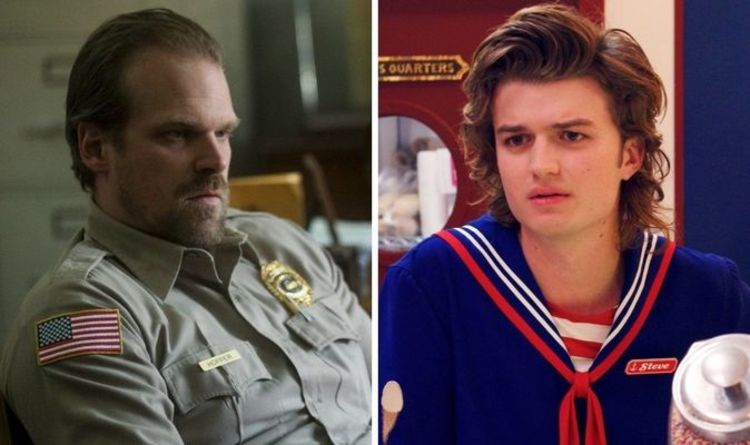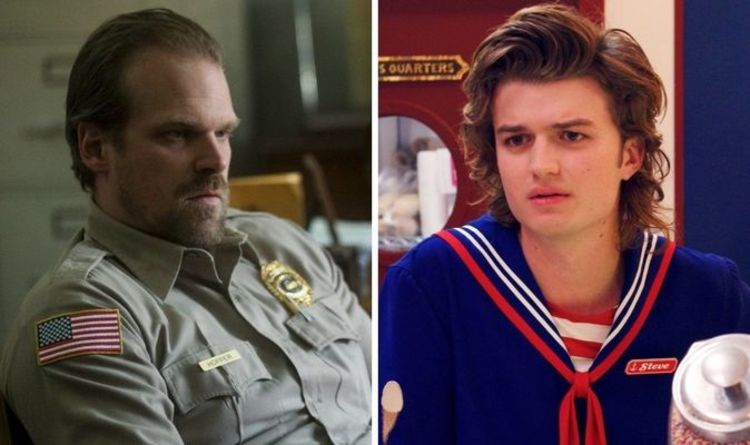 A popular Twitter user has been keeping Stranger Things fans up to date with the latest production developments as filming for season four continues in Atlanta. Their latest update claims something big is going down at Hawkins Cemetery while subscribers wait for the Netflix series' highly anticipated return.
Stranger Things fans have been predicting a major character death in season four following some potential filming spoilers.
Although photos of the cast and crew have yet to emerge, a watchful fan has claimed a major scene was being shot at the Hawkins Cemetery location.
Twitter user @StrangerNews11 posted: "SOMETHING "MASSIVE" IS HAPPENING AT HAWKINS CEMETERY.
"NO NEW PHOTOS, COULD BE ONE OF THE LAST SCENES OF THE SEASON."
READ MORE: Stranger Things season 4: What does 002/004 mean?
As filming for the upcoming instalment began back in September 2020, season four could be set to conclude with a tragic funeral scene.
Comments on the latest update quickly assumed the worst, with many viewers predicting the likes of fan favourites Steve Harrington (played by Joe Keery) or Jim Hopper (David Harbour) could meet a sticky end.
"Oh god," wrote one distressed fan. "I'm convinced Steve is going to die."
And another said: "Dude it's definitely where they think Hopper is dead. Just can't see it being anyone else."
More recently, the account has provided a closer look at a heavily rumoured new addition to the cast of season four, Chrissy, portrayed by newcomer Brooklyn Shuck.
Even so, a number of fans were quick to point out that the photo provided in the new post was actually a still of Nancy (Natalia Dyer) and Jonathan (Charlie Heaton) from season one.
Although this scene featured the funeral of Will Byers (Noah Schnapp), season four could simply be filming a sequence in the cemetery unconnected to the death of a major character.
Another fan speculated: "Could possibly be Max visiting Billy's grave near the start of the season. That or Mike finally dies!"
Though one more worried viewer said: "I have a strong feeling Mike is going to die this season, and I don't know why."
Fans are encouraged to check out the latest updates for themselves during the continuing wait for season four.
One thing remains certain, though, and that's the fact season four of Stranger Things is shaping up to be the biggest instalment of the nostalgic thriller yet.
Stranger Things seasons 1-3 are available to stream on Netflix.
Published at Wed, 02 Jun 2021 01:53:30 +0000
Stranger Things 4: Fans fear major character death after Hawkins cemetery filming update