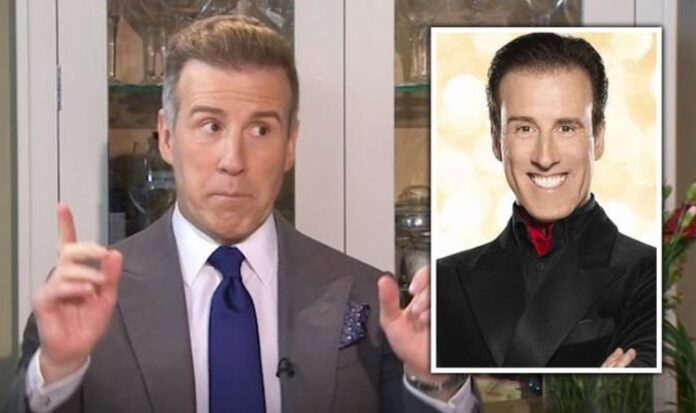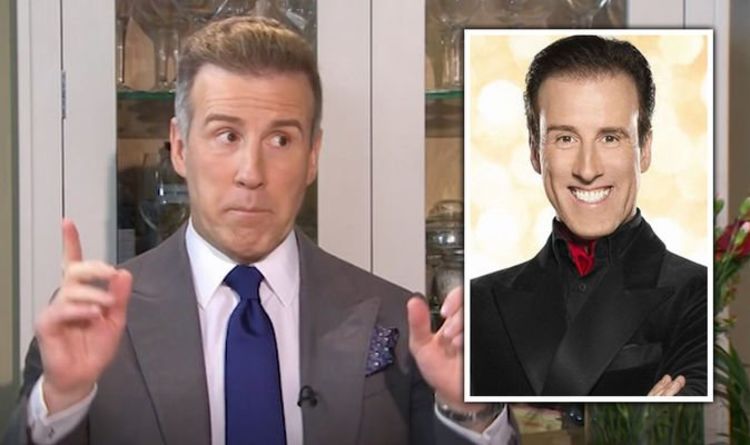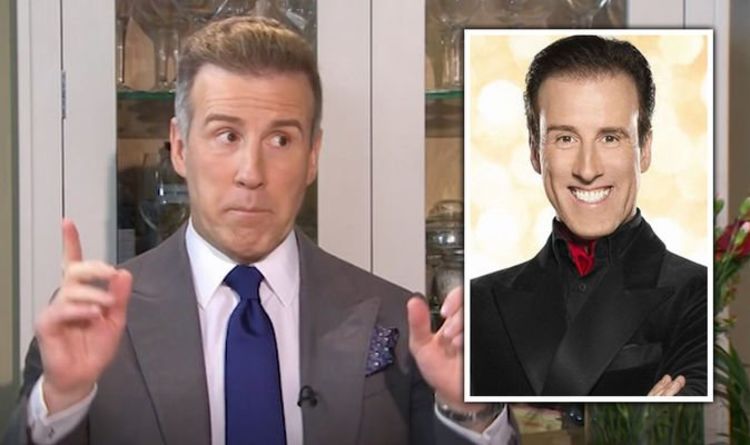 Anton Du Beke appeared on James Martin's Saturday Morning today where the pro and the former contestant stroke up a conversation about their experiences on the BBC dancing show. Speaking of when he was first approached by the BBC to do Strictly Come Dancing, Anton revealed that when he was he'd "rather not have bothered".
Talking about the massive success that no-one could have imagined, Anton recalled: "When the BBC approached us, the ballroom dancing world and said 'we need professional dancers, we are going to make this show' they would have called it Pro Celebrity Come Dancing in those days, the business itself, the ballroom dancing world, sort of frowned and went 'oh we are going through all of that again'."
"We had just come out of the old Come Dancing," said the pro-dancer, "and what went with that and all the things they used to say.
"In actual fact we rather not have bothered with it, we didn't really want to do it. It wasn't received very well at all in the business," he revealed.
"But the BBC said they were going to make it anyway, regardless. So if we weren't going to do it they would get trained jobbing dancers to do it."
READ MORE: Anton Du Beke details moment he signed autograph as Rob Brydon afte…
James then returned the flattery, complimenting Anton for having been in Strictly "longer than anybody else."
"Yeah longer than anybody in the world," replied Anton. "Strictly Come Dancing started in the UK and then went around the world and I have been in it since the beginning so I am the longest serving professional on Strictly Come Dancing or any other version around the world."
Despite his tenure though, Anton didn't always catch on with new trends easily.
"Look at me, I don't look like a commercial dancer," he said. "I know everyone is stunned to hear that."
"But I love doing it, because it's new and it's a new technique and it's a new way of expressing myself through dance and I love that," he continued.
"It's a journey and you must embrace it. When it first came on to Strictly Come Dancing, the commercial stuff, I was a bit like 'oh I don't think anyone wants to see me do this'.
"And then what happened was that at first I couldn't find it in myself. You have to find it from within.
"Somebody said to me once 'you know it's jazz, if you just mix a bit of Charleston with jazz' and I just went 'gotcha!' and now every time I do it, I put it into that space in my head and now I can finally find it inside."
During his time on James's show, Anton also described how "tremendous" it was having the opportunity to judge on last year's show.
Published at Sat, 13 Feb 2021 12:48:00 +0000
Strictly Come Dancing: Anton Du Beke says prior to show he 'didn't really want to do it'