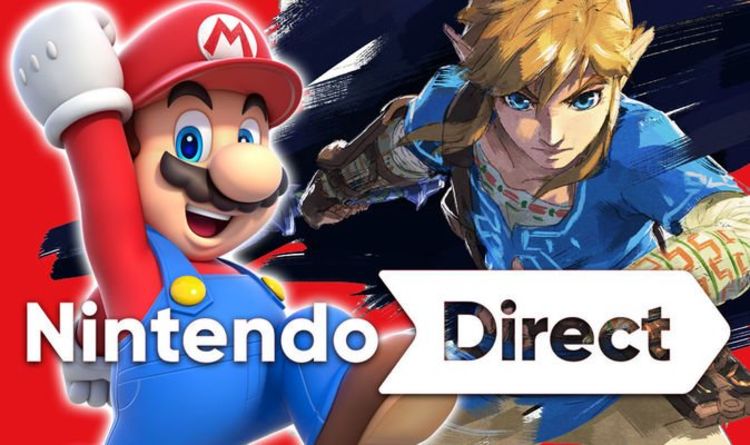 Super Mario 35 Direct could be followed with ANOTHER Nintendo Direct in September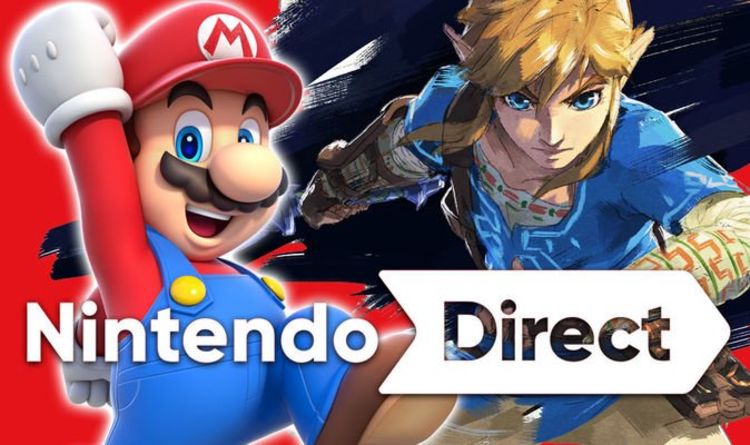 Nintendo Switch fans have just seen the Super Mario 35th Anniversary Direct air, but this could be swiftly followed with another Nintendo Direct in September. It has been over a year since the last full fat Nintendo Direct was broadcast, with that stream taking place on September 4 2019. Since then Ninty has held a number of Direct Minis as well as Directs focused on specific games or IPs, such as the Animal Crossing New Horizon Directs, the Pokemon Presents streams and the recent Super Mario 35th Anniversary Direct.
This change-up in strategy could be due to how the coronavirus pandemic has affected Nintendo, with smaller Directs easier to push out than longer, beefier ones.
However, while the Switch's release schedule for the rest of 2020 is looking a little meatier thanks to the recent Mario Direct fans are still hoping for another stream.
There are still plenty of blanks in the Switch's Q3 and Q4 release schedule that need filling, which could signal a Direct full of 2020 games announcements is incoming.
And cyber sleuths have discovered signs that another Nintendo Direct could be happening very soon.
READ MORE: Super Mario 3D All-Stars update: Mixed blessings for Switch fans
As revealed in a post on Reddit, over the weekend the official Nintendo Direct archive website received an update.
Switch fans discovered this by heading to a website which shows when an URL has been updated on its back-end.
You may be wondering why this is significant? Well, in the past the Nintendo Direct archive website has received an update a few days or weeks ahead of a new Direct.
As explained by Redditor ShowtimevonParty: "If you go to visiospark.com and paste in the official Nintendo Direct archive, the website will inform you that the archive has received an update today.
"For reference the archive tends to update a couple days or a couple weeks before a direct, here's proof of the previous updates. Last time it got an update was 2 days before the Mario Direct. Possible partner showcase coming up or is it time for the real deal?
"Take it with a grain of salt."
DON'T MISS: End of the Nintendo Direct? Surprise news emerges from Nintendo HQ
At the time of writing, Reddit has labelled this as an 'unverified leak' so it remains to be seen whether a Direct does pop up in the next few weeks or not.
When Nintendo aired their inaugural Direct Mini Partner Showcase Mini stream in July the House of Mario said they'd have more of these streams airing in 2020.
We've already seen one more Partner Showcase Direct which aired in August, could Nintendo make it three months in a row during September as well?
Or will Switch fans at long last see another proper Nintendo Direct air?
There are a number of confirmed games for 2020 that we're yet to get exact release dates for – Bravely Default 2 and No More Heroes 3.
So those titles may pop up in a Direct, while recently rumours emerged that Breath of the Wild 2 and Metroid Prime 4 were pencilled in for 2020 release dates.
These rumours were sparked after French retailer WTT said the new Zelda and Metroid games were heading to the Switch this year.
The retailer's website listed Metroid Prime 4 as having an October release date while they added a BoTW 2 collector's edition was coming by the end of 2020.
The reason this was so eye-raising is WTT had previously revealed the existence of The Witcher 3 for the Switch before it was officially confirmed.
Published at Mon, 07 Sep 2020 12:42:32 +0000