With a runtime of approximately 85-minutes, Women is Losers may perhaps be the most powerful film we have seen at SXSW 2021 Film Festival. In a very strong opening, the writers make clear the tone by which this film hopes to guide viewers–women keep losing, introducing us to the main character, "Celina," portrayed by Lorenza Izzo.
Written and directed by Lissette Feliciano, Women is Losers, named after a Janis Joplin anthem about bad men and women who endure them, is set in 1960's San Francisco, revolving around Celina Guerrera (Izzo), a once-promising catholic school girl who seeks to rise above the oppression of poverty, caste systems, and investing in a much brighter future for she and her son.
Celina is a three-time "loser" if we are circling back to the title. As a Latina struggling to overcome the obstacles in front of her, Celina and her young son are put front-and-center exploring women, people of color, and the life of single mothers. Her "baby daddy" left her way back, having seduced her, impregnated her, and of course, abandoning her to raise their son alone.
Her father? An abusive ass.
Her male boss? Turning from mentor to manipulator, Gilbert (Simu Liu) has ulterior motives simply because she is a woman, before realizing the error of his ways and finding a way to redeem himself.
Her bank? Seeking out a home loan, Celina is basically laughed out of the office. And why? Because nobody is there to say "this is wrong."
The film also stars Bryan Craig, Chrissie Fit, Simu Liu, Liza Weil, Cranston Johnson, Alejandra Miranda, and Shalim Ortiz.
You Already Know 'Celina'…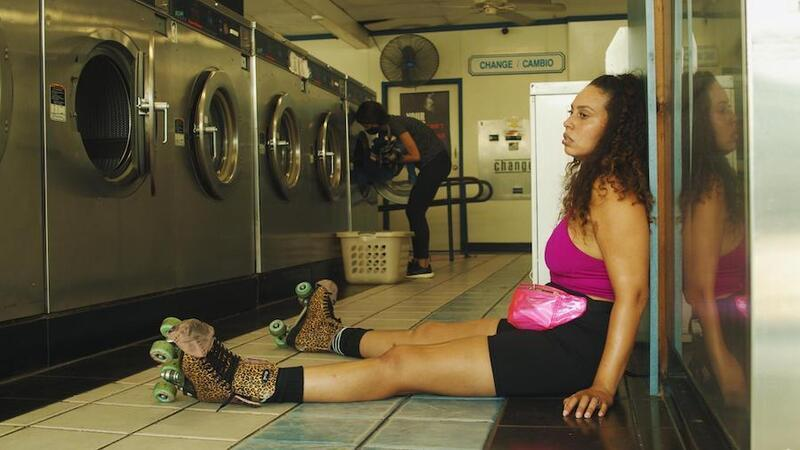 Celina is no stranger to any of us; she is more than just a single woman struggling to overcome the obstacles of systemic injustice and racism.
She is the woman that throughout her life from high school to adulthood, has been overlooked and making decisions because the cards were continually stacked against her.
To every single woman out there;
To every single woman out there raising a child alone;
To every woman and mother who has been denied a loan;
To every woman who has dropped out of high school, simply because of superficial requirements that she "have a degree", but has managed to succeed without it;
To every woman, trapped in a toxic, male-dominant relationship where she is seen only as the person to uphold her filial duty; and
To every woman, who due to the beliefs of the Catholic Church, was denied contraception because society dictates that "you shouldn't whore yourself out" or "explore promiscuity".
Celina is the woman you have known all your life. You have seen her walk up and down the street. Perhaps even the stairs of your own home. She's your grandmother, your mother, your aunt, your sister, your closest friend…your boss.
What makes Women is Losers standout as more than just "a narrative showing how an individual character overcomes obstacles" is that the narrative doesn't add rainbows to an already struggling story–no, instead, it provides a narrative in the form of many other people, who also bring their own demons to the table.
This is a film that has many layers, that watching just once does not (and cannot) do the film justice. When this film becomes publicly available, take a step back and look at the whole lifetime of decisions (and mistakes) being highlighted. Whether it's trauma and discrimination, or oppression and autonomy, Women is Losers is the perfect film for our nation's healing as we finally put to rest a horrific four years of the White House showing its true colors.
As the film concludes, Celina looks at her sleeping son and whispers, "How do I keep you from becoming one of them?" So, the next time you see Celina, take a step back and ask yourself if you really understand what obstacles they have had to overcome in their life to get where they are.
True Hollywood Talk is accredited media for SXSW 2021 Film Festival. The film Women is Losers was produced by Look at the Moon Pictures.