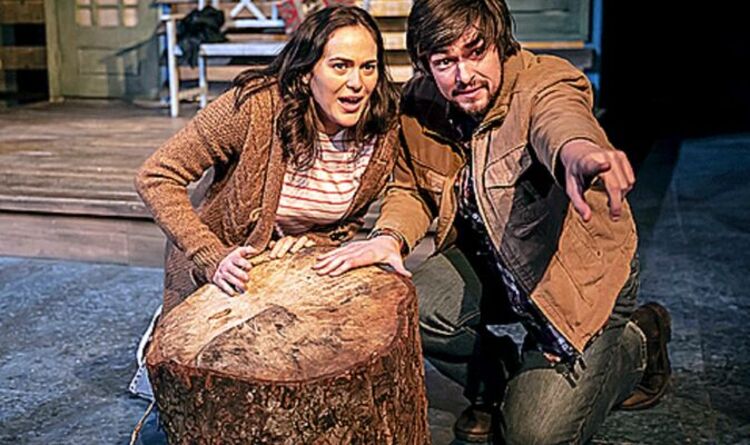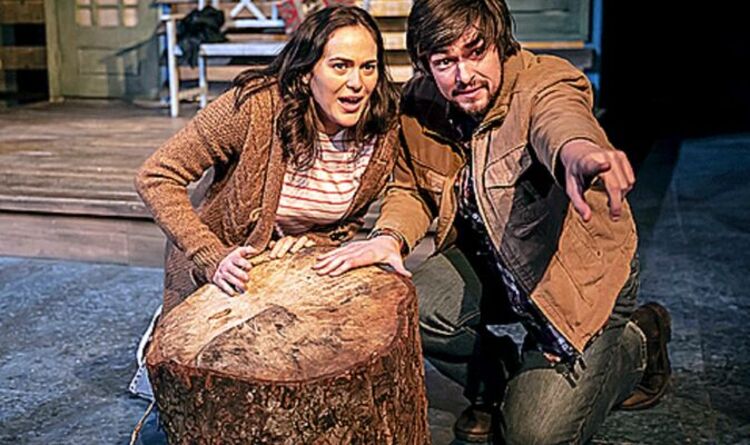 Written in 1977 and unseen in the UK for 25 years, David Mamet's play is untypical at first. "It's so clean here!" says Ruth (Francesca Carpanini), skipping around like a gamine young hippy while Nick (Bridgerton's Sam Frenchum) smiles from the porch: "I'm glad that you're happy." But, clearly, he is not. And as Nick's true character emerges, events take a malevolent turn.
Director Russell Bolam allows the two actors space to move around Anthony Lamble's naturalistic set – the front porch of a wood cabin and a tree stump – and their proximity to the audience creates a frisson of intimacy.
The physicality of later scenes includes passionate grappling and an extended fight so convincing that one wonders if the blood spilt is real.
Distilled into a taut 90 minutes, Mamet's play is a deceptively clever work, hinting at Native American mythology and fairytales such as Babes in the Wood while casting a jaundiced eye on heterosexual relationships and the inevitability of inheriting violent traits from parents.
Sweet, sexy and savage in turn, it is performed with a commitment above and beyond the call of duty.
Published at Thu, 03 Mar 2022 23:00:41 +0000
The Woods review: Sweet, sexy and savage in turn