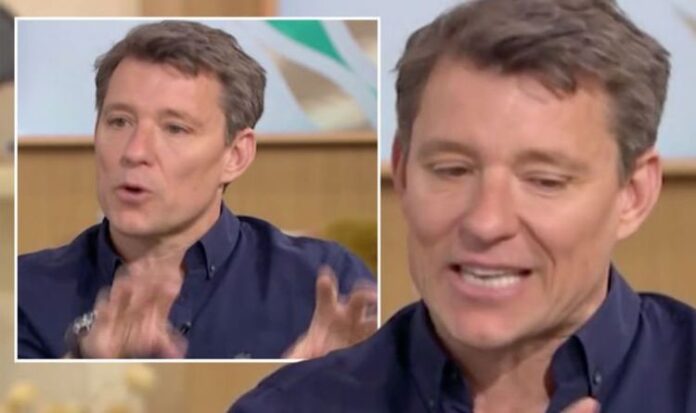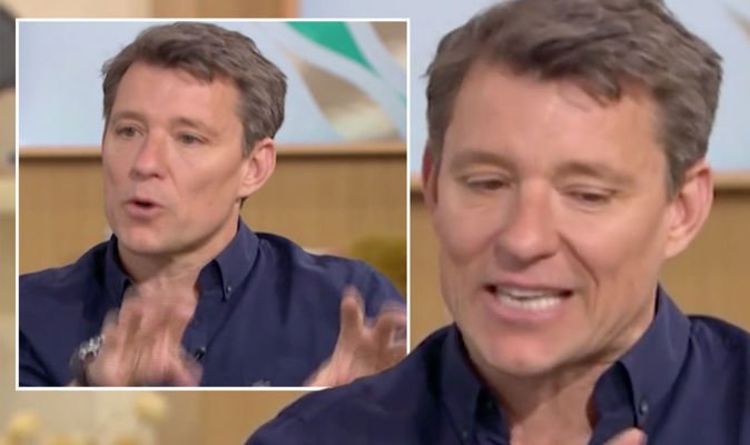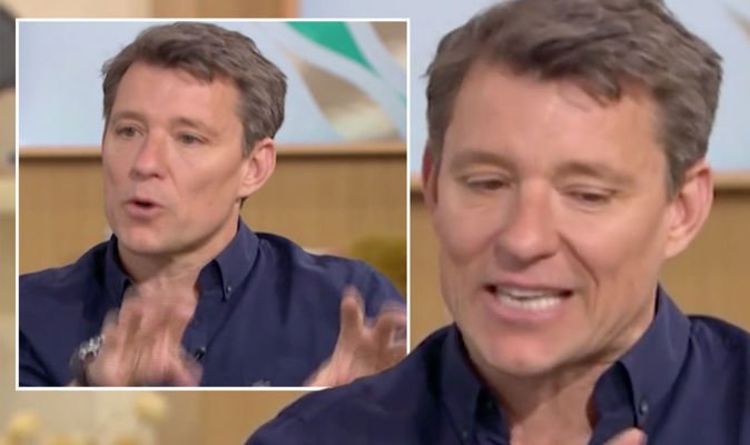 Tipping Point is returning to ITV on Monday with all-new episodes and Good Morning Britain favourite Ben Shephard at the helm once more. Ben's already teased on social media that quiz show fans are in for a treat with another double jackpot in the offing and a first-ever "double-double" drop from the famous machine. Delving into the details further on This Morning with Eamonn Holmes and Ruth Langsford, however, Ben revealed the "double-double" win caused such a stir, filming had to be stopped.
The premise of a "double-double" drop on Tipping Point means one contestant had managed to knock off not one but two of the special "double money" counters in one go.
This theoretically means the player in question would multiply their winnings from the drop four times, resulting in what's bound to be quite the haul.
However, having never seen the win before in a decade of hosting the show, Ben admitted to Ruth and Eamonn that everyone in the studio was "thrown into a spin" and didn't know what the rules were.
The admission came as Ruth asked Ben: "Have you got any big wins this (series)?"
READ MORE: Ben Shephard annoys Tipping Point player over final round mistake
"In the series coming up we have another double jackpot winner," Ben replied.
"We've had one of those so the jackpot went with the double counter.
"We also had something that's never happened before and we've filmed over 1,000 of these episodes,
"Where both doubles fall at the same time so it was a double-double drop," Ben said as a surprised Ruth interjected: "A double-double?"
Fans will have to tune into the new episodes to find out which lucky player manages to bag the historic drop.
Ben first broke the news of the remarkable feat in a short clip from the Tipping Point studios shared via his Twitter page.
He told his followers: "Look at this, back in the Tipping Point studio filming series 12.
"We've got 175 episodes to try and squeeze in between now and July, so going to be a very busy time being between Bristol here, getting all this done and getting back to the studio to do GMB as well.
"A lot of you asking about the new episodes of Tipping Point which I know start on April 12 on ITV at 4pm, I know you're going to love them.
"We've got some amazing episodes, we've got another double jackpot and a double-double drop that has never happened before and threw us all into a spin.
"It's really exciting being back, I can't wait for you to see them!"
Tipping Point continues weekdays at 4pm on ITV.
Published at Sat, 10 Apr 2021 23:05:00 +0000
Tipping Point: Ben Shephard claims filming 'had to be stopped' after player's historic win