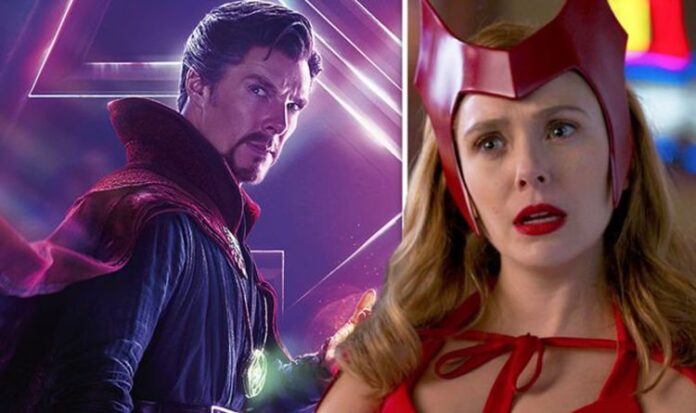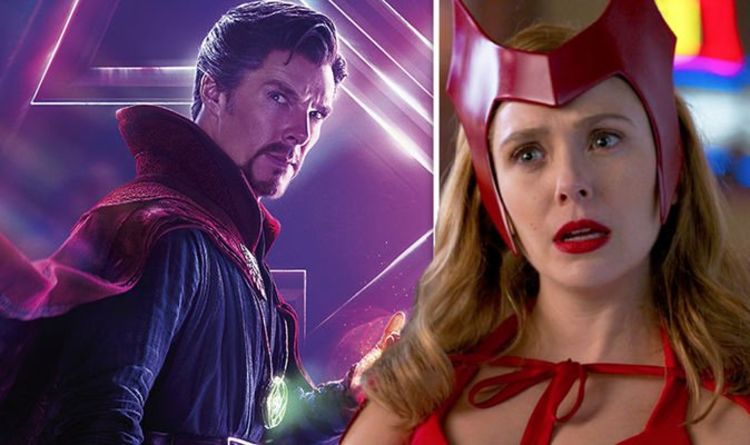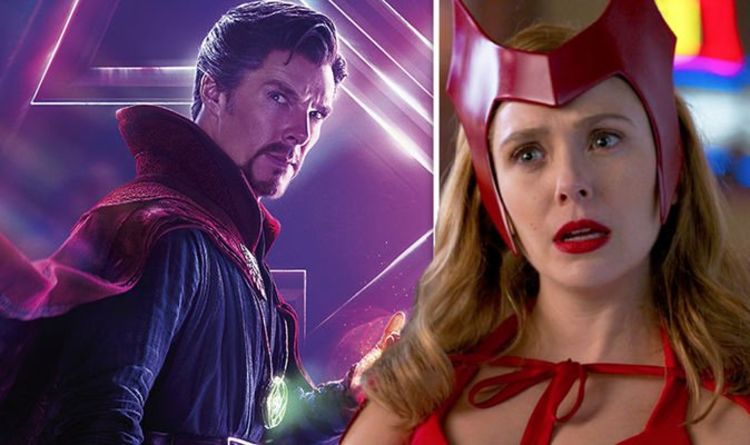 Disney Plus show WandaVision has focussed on Wanda (played by Elizabeth Olsen) losing her grip on reality over the past eight episodes. The Avenger is still wracked with grief over losing her husband, Vision (Paul Bettany), during the Avengers Endgame war. Although the end of her story is just around the corner, it has long been proposed that she may be appearing in the upcoming Doctor Strange sequel.
Throughout WandaVision Wanda altered reality around her to keep her husband alive. Not only did she create a fake 1950s sitcom, she also changed the way the town of Westview looked.
The hero's sadness has also been wreaking havoc on the genetic make-up of the people she has kept hostage, a problem prominently shown in the DNA of Monica Rambeau (Teyonah Parris). The S.W.O.R.D. agent was last seen exhibiting super powers after coming into contact with Wanda.
At the moment, only one Avenger has the power to tackle the magical abilities that Scarlet Witch possesses: Doctor Strange (Benedict Cumberbatch).
Director of WandaVision, Matt Shakman, recently spoke up about the show's ending, revealing: "We were trying to tell a complete story in terms of the narrative around Westview, N.J."
READ MORE: WandaVision: Evan Peters replaced Aaron Taylor-Johnson 'early' in show
Shakman said: "We hope that there's some resolution to that story, and that it is satisfying and also surprising for the fans."
Teasing the next step for Wanda, Shakman added: "But Wanda will continue into Doctor Strange [in the Multiverse of Madness].
"There's a lot more to her story to be told, so this is only one part of a very complicated and very rich life."
Details about Doctor Strange and the Multiverse of Madness have been under wraps so far, but it will likely be focussing on the titular character traversing the various universes found in the Marvel Cinematic Universe.
Shakman continued: "Certainly, at the very end of episode eight, Wanda is learning a very big piece of information about herself from Agatha, and Agatha is trying to figure out the secret of what Wanda has so that whole episode is an exploration of who Wanda Maximoff is.
"We look at her past because we want to figure out what her future is."
In the final moments of episode eight Wanda was revealed to be a mythic being called the Scarlet Witch – a name which is also used for her in the comic books.
With this newfound title and power inside of her revealed, Wanda will of course be looking for some guidance going forward.
Doctor Strange is perhaps the only person on the planet who would be willing to help her with her newfound powers.
Wanda may not find help before she creates the mutant race of humans, however.
The comic books feature Wanda eradicating the mutants in a fit of rage during an event called House of M.
Because there are currently no mutants in the MCU, it has long been suggested Wanda may instead create the mutants to quell her loneliness, before she sets off on a separate adventure with Strange.
WandaVision continues Friday on Disney Plus.
Published at Wed, 03 Mar 2021 14:38:00 +0000
WandaVision director details Scarlet Witch's next step in Doctor Strange 2