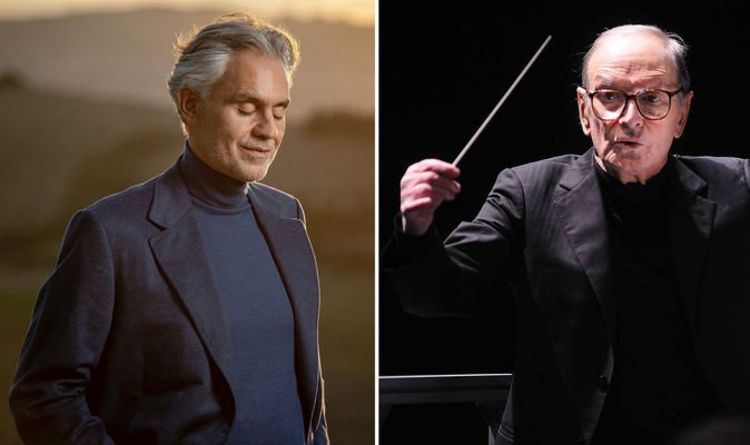 Andrea Bocelli new album announced with UNHEARD Ennio Morricone track – Watch the trailer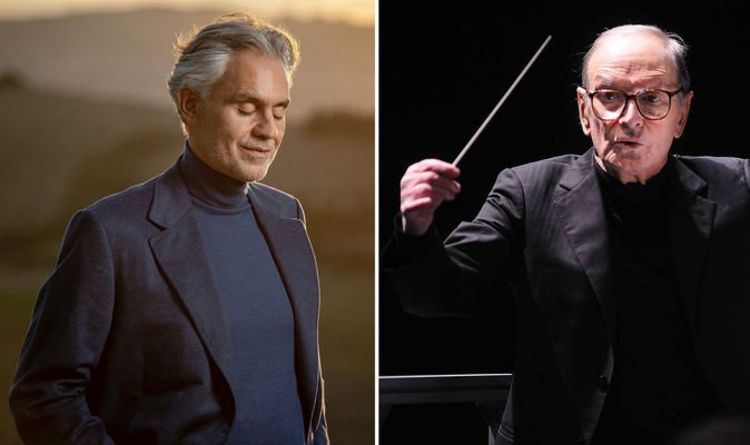 The iconic Italian tenor Andrea Bocelli is following up his incredible Music For Hope Easter performance with a brand new album called Believe. The record features a duet with Alison Krauss and two alongside Cecilia Bartoli. While the final song of new movie Fatima, Gratia Plena, also features.
Additionally, Ennio Morricone's posthumous composition called Inno sussurato (which means Whispered Hymn) is included as a never-before-heard track.
Morricone died this summer aged 91-years-old and was best known for his Sergio Leone film scores and most recently Quentin Tarantino's The Hateful Eight.
The album also features renditions of Ave Maria and Padre Nostro, for which Bocelli specially composed his own settings.
The 62-year-old said: "I don't consider myself to be a composer, however, I am a musician, and sometimes melodies come to my mind, with essentially complete harmonies."
READ MORE: Andrea Bocelli, Celine Dion, Lady Gaga's One World performance WATCH
A deluxe version of the album features three extra tracks, taking the total up to 17.
They are Mui Grandes Noit e Dia, Mira Il Tuo Popolo and a solo version of Amazing Grace.
Earlier this year, when Bocelli gave his moving Music For Hope concert on Easter Sunday, the performance took place inside and on the steps of an empty Duomo di Milano (Milan's cathedral).
Bocelli was invited to perform by the City of Milan and cathedral to give "an uplifting message of love, healing and hope through music".
The opera singer's solo performance saw him give renditions of Panis Angelicus, Ave Maria, Sancta Maria, Domine Deus and ended with Amazing Grace on the steps of the cathedral.
On accepting the invitation, Bocelli said: "On the day in which we celebrate the trust in a life that triumphs, I'm honoured and happy to answer 'Sì' to the invitation of the City and the Duomo of Milan. I believe in the strength of praying together; I believe in the Christian Easter, a universal symbol of rebirth that everyone – whether they are believers or not – truly needs right now.
"Thanks to music, streamed live, bringing together millions of clasped hands everywhere in the world, we will hug this wounded Earth's pulsing heart, this wonderful international forge that is reason for Italian pride. The generous, courageous, proactive Milan and the whole of Italy will be again, and very soon, a winning model, engine of a renaissance that we all hope for. It will be a joy to witness it, in the Duomo, during the Easter celebration which evokes the mystery of birth and rebirth."
Andrea Bocelli's Believe is released on Sugar/Decca Records on November 13, 2020 and can be pre-ordered here.
Published at Wed, 30 Sep 2020 14:08:00 +0000