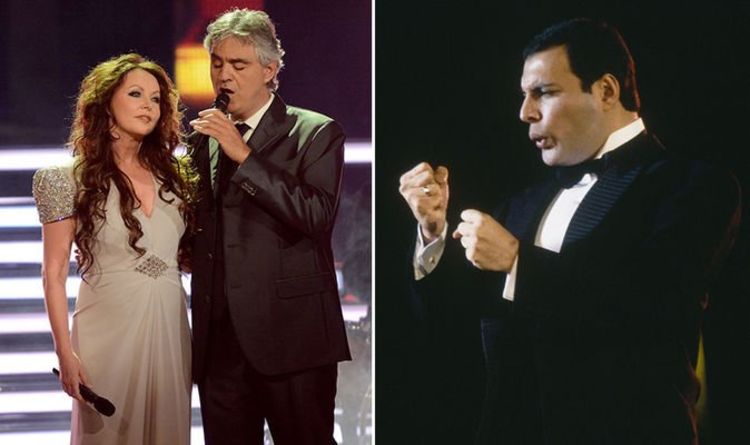 Andrea Bocelli on how Freddie Mercury's Barcelona helped pave way for Sarah Brightman duet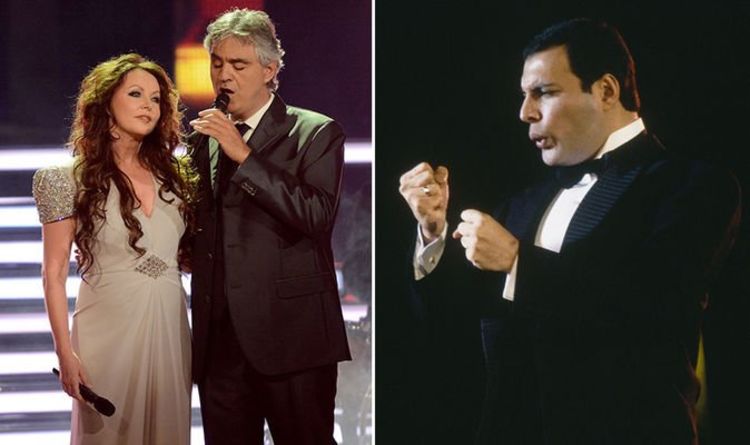 The Italian tenor is one of the best-loved classical singers working today. And in more recent years he's teamed up with stars from Sarah Brightman and Ed Sheehan to Lady Gaga and Celine Dion. Now in an exclusive interview with Express.co.uk, Andrea Bocelli has shared how Freddie Mercury's Barcelona duet with Montserrat Caballé helped pave the way for crossovers like his chart-topping Time To Say Goodbye with Brightman.
Asked if Freddie Mercury did indeed help pave the way, Bocelli said: "Certainly, this duet by Mercury and Caballé held significant importance with regards to the evolution of classical music into the mainstream during those years.
"I don't particularly like labels and, as I have said in the past, I find a certain ambiguity in the term 'crossover'.
"Music can, and should, be enjoyed by all without needing to fit into a particular box!"
Just as Bocelli had great success by teaming up with Brightman on Time To Say Goodbye, Barcelona was one of Freddie's biggest hits as a solo artist.
READ MORE: Andrea Bocelli new album announced with UNHEARD Ennio Morricone track
Now Bocelli duets with Alison Krauss and Cecilia Bartoli as part of his brand new album Believe.
The 62-year-old said: "This is an album I hold very dear to my heart; the fruit of a long internal journey even more so than an external, artistic one.
"It's a project with a purpose to put into words the musical dimension of spirituality by offering music that – at least for our intentions – can bring peace and harmony to those who listen to it.
"Regarding the duets, it was a great joy to intertwine my voice with that of the great Cecilia Bartoli, the most important mezzo-soprano of our time with her own thriving career."
The Believe album also features an unreleased track of the late Ennio Morricone, who died aged 91 in July this year.
Asked how its inclusion came out on the record, Bocelli said: "It's a little musical gem within the new album.
"I've had the privilege of meeting Maestro Morricone several times, singing for him and being able to express all my admiration in person.
"The song was composed a few weeks before he passed away, after a long life that has given us those immortal melodies."
Bocelli added: "The musical sketches left by the Maestro included a solo line and a verse.
"Subsequently, an arrangement was prepared that restores a hymn that starts with a whisper and grows to become the voice – and prayer – of the whole world.
Andrea Bocelli's Believe is released on Sugar/Decca Records on November 13, 2020.
The single You'll Never Walk Alone is out now and fans can pre-order the brand new album here.
Published at Mon, 19 Oct 2020 16:22:00 +0000