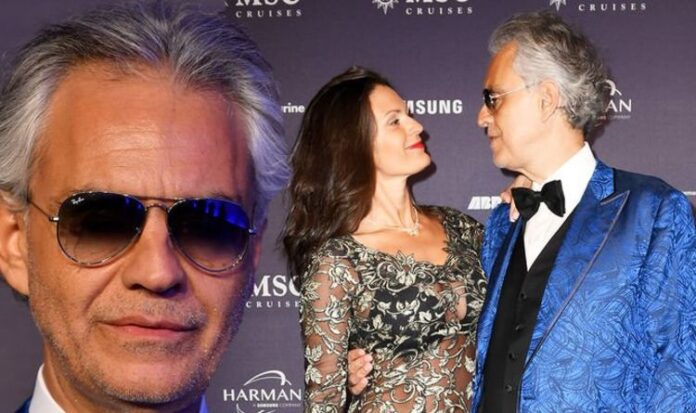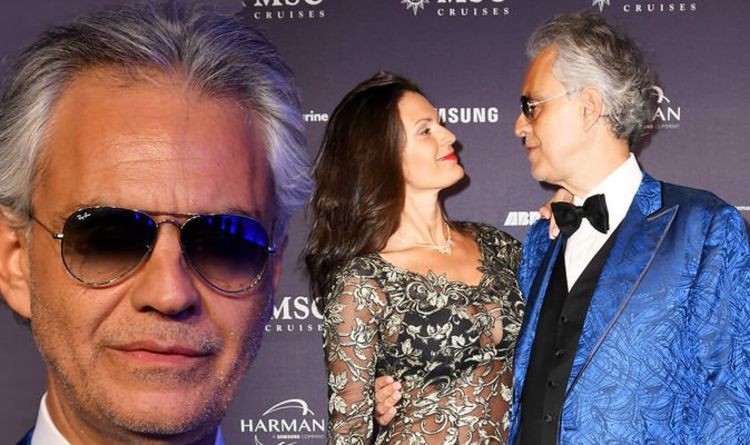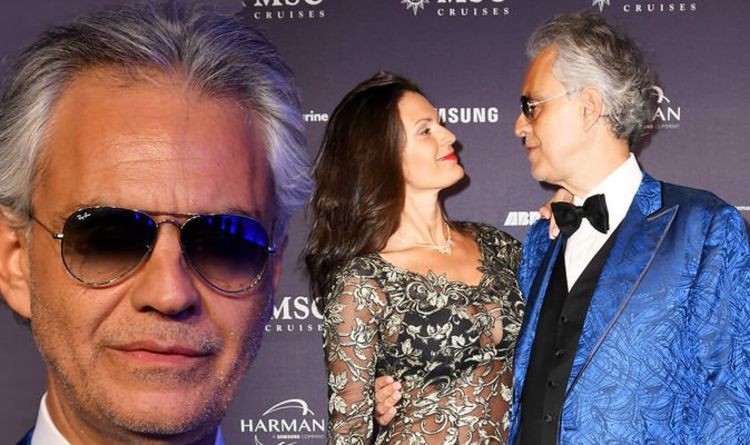 Andrea Bocelli's first wife was Enrica Cenzatti, with whom he had two children. Both of his children are now musicians, and Andrea has performed with his son Matteo a number of times. But who is his current wife, and how did they meet?
Andrea Bocelli is married to Veronica Berti, who has also been his manager.
For Andrea, their meeting was incredibly important and took place the same year he and Enrica split: 2002.
He said of their meeting: "Veronica and I met at a party 12 years ago, and I was struck by her voice and how her skin felt.
"I sang my first aria for her that night. It was a piece called Occhi Di Fata (Fairy's Eyes).
READ MORE: George Harrison wife: Was George Harrison married? Who was his wife?
Veronica said of the meeting in an interview: "We were there for a birthday party of common friends. It was destiny.
"We didn't want to go, both of us, not at all. But it was a sign of destiny we were there.
"We met and we were together 24 hours a day since then."
They began a relationship, and soon Veronica began taking over Andrea's management, though she has downplayed her role in his career.
DON'T MISS
Speaking to Alan Titchmarsh, she said: "Let's say that Andrea is managing himself.
"We only have to submit the important things that come to the office, the requests and the proposals, and Andrea decides for himself…
"Don't ask him what he has to do tomorrow because he doesn't know."
For Andrea, her work with him is incredibly important, and he added: "I know that I have many things to do but I don't want to know what I have to do. Otherwise, I become nervous."
In 2012, she gave birth to their daughter Virginia, born on March 21.
Their relationship culminated in their marriage on March 21, 2014, their daughter's second birthday.
The ceremony was incredibly stylish and saw them come together at the Sanctuary of Montenero in Livorno, Italy.
After their ceremony, they moved to their home in Forte dei Marmi, a commune on the Mediterranean.
Andrea's first wife lives in the couple's previous residence, which is in the same commune in Versilia.
For Andrea, their long relationship comes down to many things, but one is the passion and chemistry between them.
He said: "My theory is chemistry. If there's chemistry between two people, then there is poetry, there is harmony, there is mutual understanding — there is love; if not, nothing.
"If the bedroom door opens the world to something beautiful and interesting, then love will last.
"If the bedroom door opens onto something that's boring or uninteresting, it won't last."
Published at Thu, 08 Apr 2021 14:06:47 +0000
Andrea Bocelli wife: Who is Andrea Bocelli's wife? How did they meet?