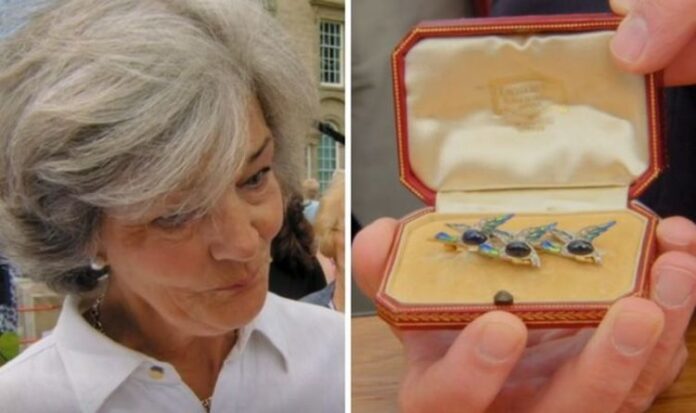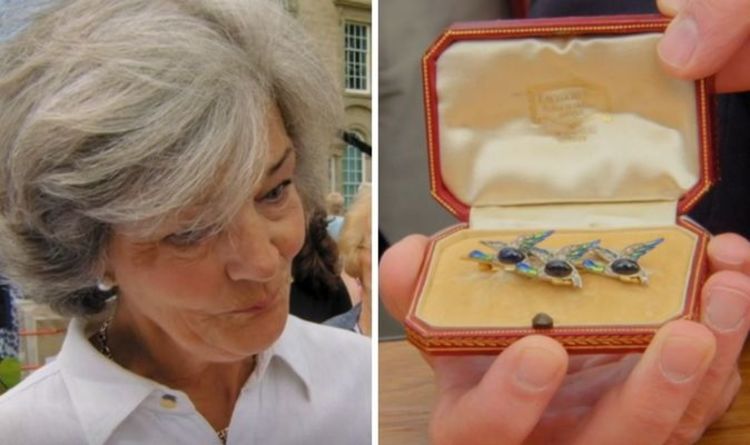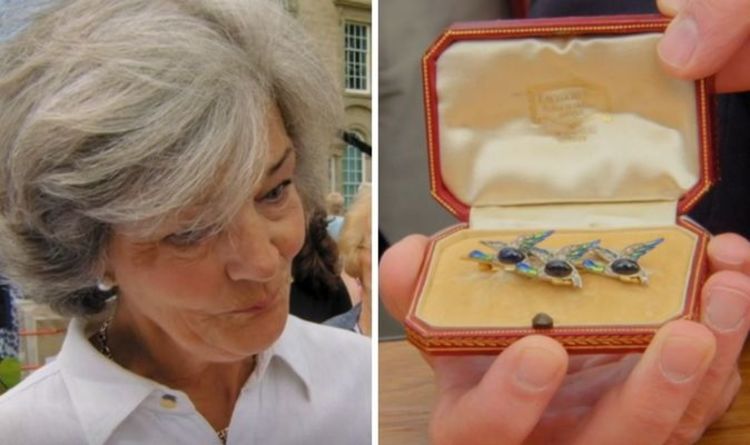 In an episode of Antiques Roadshow, host Fiona Bruce took viewers to Compton Verney in Warwickshire. A number of hopeful guests turned up for the filming of the BBC show with their relics to see if any of their items were of any value. During the event, one guest brought expert John Benjamin an item of jewellery that had been in her family for decades and was shocked to learn it could fetch up to £8,000.
Before he began the valuation of the guest's item, he noticed how "pretty" the jewellery box was it came in.
"It doesn't disappoint does it?" he began. "When you open up the lid it reveals this absolutely elegant brooch, fashioned as three ducks in flight.
"Well, it seems a bit unfair to call them ducks, we will call them stylised mallards in flight.
"Now, this for me, is an elegant, beautiful and well-constructed piece of jewellery but before I tell you a little bit about it, you must tell me what you know about it?"
READ MORE: Kate Garraway fights tears confirming Derek has regressed
"A French manufacturer, highly sought because they make this sort of beautiful jewellery," he added.
"They were very successful and a big company.
"I don't know whether you know this, but when you lift up the box and have a look, can you just see on the edge of the frame there's a little tiny inscription, Paris, Lacloche Freres.
"It's minute but that is absolutely crucial because if it was only in a Lacloche case without being signed, the value would be significantly less."
John went on to add that because the brooch was signed, it made it a lot more desirable.
Published at Wed, 24 Mar 2021 06:28:00 +0000
Antiques Roadshow guest lost for words over staggering valuation of bird brooch