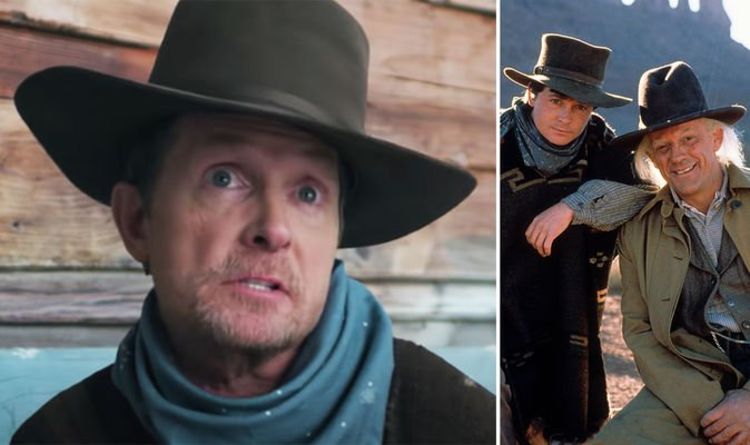 Back to the Future Part III: Michael J Fox reprises 1885 Marty McFly in dig at 2020 WATCH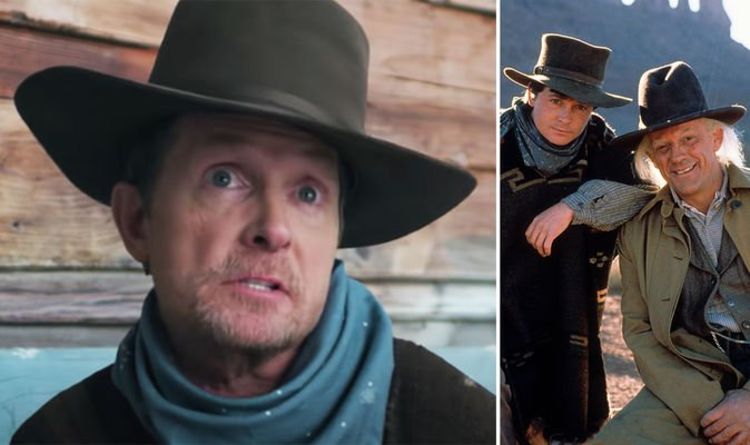 It's one of the best-loved movie trilogies of all time and in the concluding Back to the Future Part III Marty McFly travelled back to 1885 to save Doc Brown. Now, 30 years after the film's release, Michael J Fox has reprised his time-travelling teen for Lil Nas X's upcoming music video Holiday. The trailer saw the rapper travel back to the Wild West where he becomes the new Santa Claus.
Lil Nas X's Santa then takes off in a time-travelling sleigh in a moment reminiscent of the final shot of Back to the Future Part III when Doc Brown and his family head off in their flying steam-powered time train.
Then right at the end of the trailer, for just a moment, Michael J Fox turns up dressed in his 1885 Marty McFly cowboy gear.
The 59-year-old then took a dig at the pandemic year we're currently living through saying: "Whatever you do Nas, don't go to 2020!"
The full music video for Holiday is launched on November 13, so hopefully, there will be some more of Fox's McFly.
READ MORE: Back to the Future creator Bob Gale reveals two SCRAPPED time periods
Last month, Express.co.uk spoke exclusively with Back to the Future co-creator Bob Gale.
During our interview, the screenwriter and producer revealed why there would never be a Back to the Future Part IV.
Asked if he and trilogy director Robert Zemeckis ever considered a fourth movie over the years, he replied: "Y'know we kick around things every once in a while.
"But look, the bottom line is, doing Back to the Future without Michael J Fox is just not something that we want to see; I don't think anybody wants to see. To create a future version of Marty McFly where he has Parkinson's disease…that really doesn't sit right."
Fox has lived with Parkinson's since 1991 and has been semi-retired from acting for 20 years as his symptoms have worsened.
Gale continued: "We've all seen sequels where they did one too many, or two or three too many.
"We just said, 'Y'know what, these movies are great the way they are, let's just leave them alone.'
"Because the conversation then always becomes, 'Why did they make another one?!'"
Published at Tue, 10 Nov 2020 11:51:00 +0000