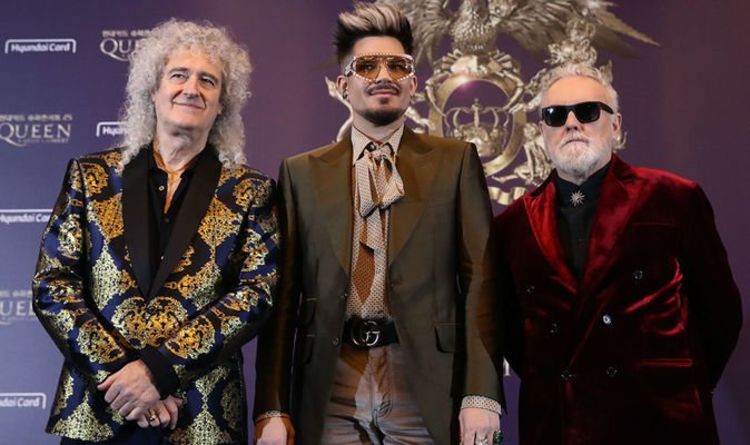 Brian May announces Queen and Adam Lambert LIVE stream fan Q&A – 'Anything might happen!'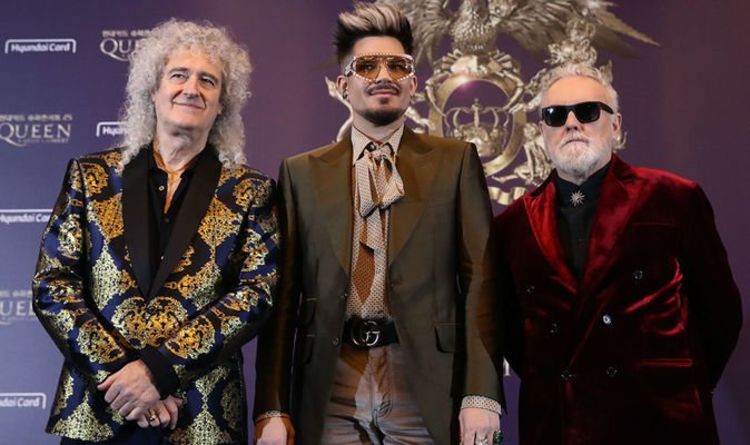 This Friday, Queen and Adam Lambert release their first live album in Live Around The World. And to celebrate, Brian May, Roger Taylor and the singer are hosting a live stream Q&A for fans on Thursday, October 1. The virtual event will take place at 6pm BST for British fans, with the trio answering questions from Taylor Towers.
May wrote on his Instagram account: "Join Roger, Adam and myself TOGETHER for the first time since our Australian Tour, pre-lockdown LIVE at Taylor Towers this Thursday !!!
"The floor will be open to Q and A with folks all around the world.
"And … anything might happen !!! This will NOT be a recording !!!
"See you there on the Queen official Youtube channel."
READ MORE: Queen and Adam Lambert: Brian May very excited for THIS – 'Eeeek!'
Queen and Adam Lambert have already released two singles for the album and both are Freddie Mercury classics.
They are Mr Bad Guy solo track I Was Born To Love You and Innuendo final song The Show Must Go On. The latter of which, Freddie Mercury sadly was never able to perform live.
Brian May said of the live album: "As we all grapple with the challenge of creating live shows in a world dominated by a formidable viral enemy, it seemed the perfect time for us to create a collection of hand-picked live highlights from our Queen shows over the last 7 years with our brother Adam Lambert.
"It's a first! As you watch and listen to these tracks you'll be journeying all around the world with us, and experiencing a complete virtual live set."
The 73-year-old added: "The collection climaxes in Sydney earlier this year when, in support Fire Fight Australia, we recreated the complete Queen Live Aid set.
"It was a historic event for a great cause – with perhaps the highest adrenaline level since the original Live Aid in 1985.
"It makes me particularly happy that we can now share this unique moment with the whole world."
Queen and Adam Lambert's Live Around The World is released on October 2, 2020.
Published at Wed, 30 Sep 2020 07:16:00 +0000