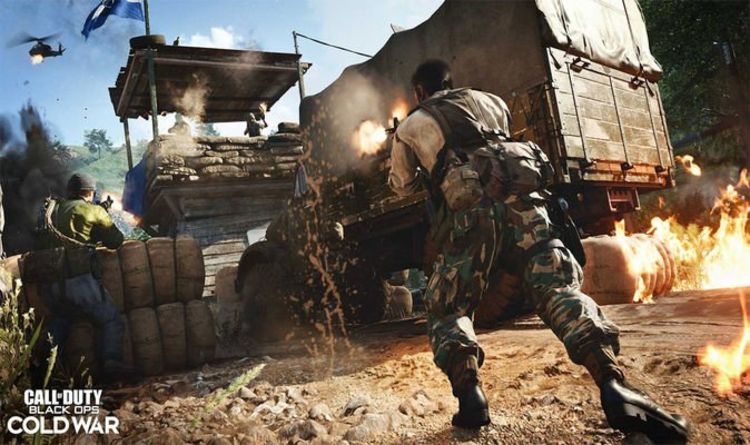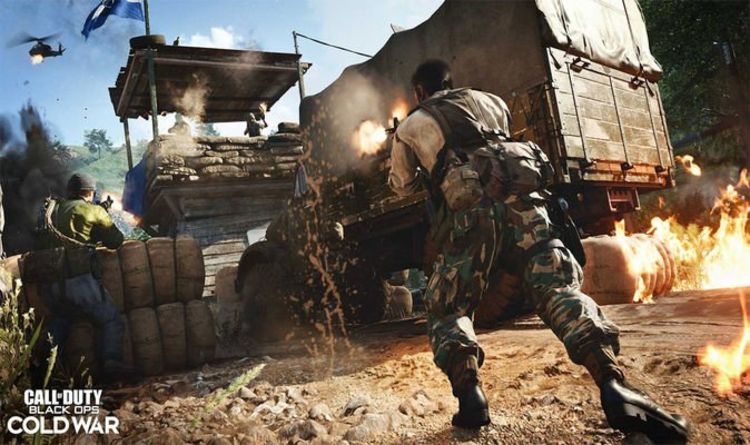 A new playlist patch is launching today from developers Treyarch following a flurry of Call of Duty: Black Ops Cold War updates this week.
Most of these have concerned fine-tuning the new Firebase Z map, which made its debut in early February.
Treyarch has also been busy launching Cold War League Play, and there has been a need to dial back some of the options.
A message from the Cold War development team explains: "In addition to correcting an issue with empty preset classes for first-time players, this update restricts the use of all suppressor attachments, several barrel attachments, Armor and War Machine Scorestreaks, the Jammer, Molotov, Gung-Ho, and more. Check out the notes below for the full list of newly restricted items.
"As always, we'll continue to monitor feedback and game data to ensure a fun and competitive experience with regard to rules and content restrictions in League Play. Our ultimate goal is to deliver a more varied experience for players by offering certain variations on the rules while providing an experience similar to what the pros are playing in the CDL."
And today will see the next Call of Duty Cold War update going live, offering a new variant mode to play.
This will include Kiss Confirmed's launch, which is a special Valentine's Day version of Kill Confirmed where players collect candy hearts instead of dog tags after getting a kill.
This is scheduled to go live on the same day as the new Warzone update, which will also configure what modes are available.
We recently saw developers Raven Software drop Armored Royale, which will only return after the invisibility glitch has been removed.
And these aren't the only problems affecting Warzone this week, with another report revealing that there are issues with hit markers.
This is a huge problem for Warzone gamers, as it makes it very difficult to gauge whether you're winning a shootout.
And any kind of advantage can help in a gunfight across Verdansk or on Rebirth Island.
Raven confirmed they had been made aware of the issues, telling fans on Twitter: "FYI, we're looking into the claims that hit markers are inconsistent following last night's update."
The downside to this is we don't know if this will be in the same patch as the Warzone invisible glitch fix.
These new Call of Duty updates are scheduled to go live on Thursday, February 11, usually at around 6pm GMT.
This new patch will also be followed by the next Double XP event which will be available across Warzone and Black Ops Cold War, with Treyarch confirming this week:
"To keep the momentum of Season One going, Double Weapon XP will be live on Black Ops Cold War and Warzone starting at 10AM PT on February 12 and running through February 15. And to sweeten the pot, Battle Pass tiers will be discounted from 150 CP to 100 CP from February 12-15.
"So, whether you're planning on racking up kills in the Nuketown '84 24/7 playlist, dropping into Verdansk or Rebirth Island, or arming bombs in Endurance, this weekend is your best chance to boost that favourite loadout weapon, or build a new one."
Published at Thu, 11 Feb 2021 01:50:29 +0000
Call of Duty Black Ops Cold War update, Warzone patch news and Double XP