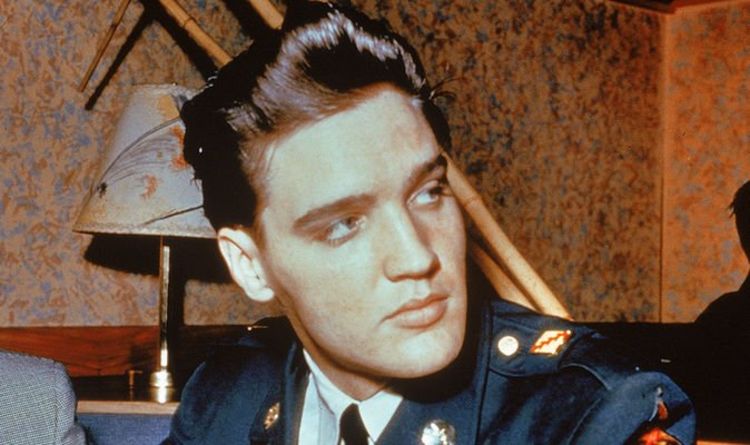 Elvis army days: King's girlfriend before Priscilla warned 'He hated us doing this to him'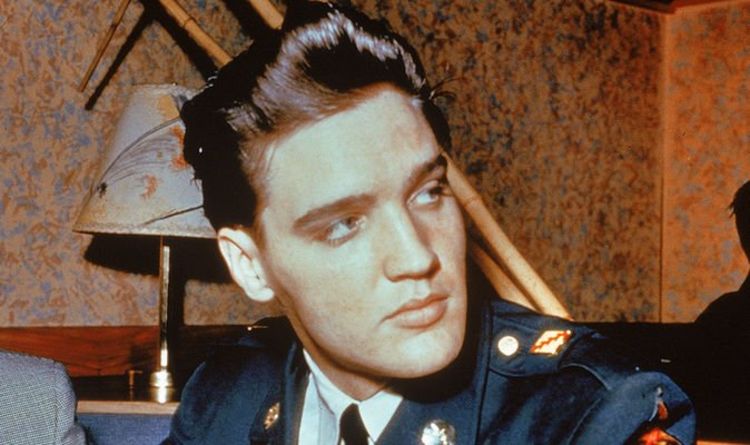 Elisabeth Stefaniak briefly dated Elvis and became his and his father, Vernon's, secretary. She lived with them at their family house in Bad Nauheim, along with the star's grandmother Minnie Mae, who he called Dodger. Elisabeth answered all his fan mail and even learned to copy his signature. Minnie Mae doted on her and Elvis asked her to return to Memphis with him after his tour of duty was complete in 1960.
Elisabeth was introduced to Elvis by his best army buddy Rex Mansfield who, extraordinarily, went on to marry her.
The German girl, 19 at the time, described how she went to a cinema popular with US soldiers, to tray and get Elvis' autograph.
Elisabeth said: "I saw one soldier get up who was sitting in that area and he came back to get some popcorn. I was waiting in the lobby in the dark and I asked him "Are you sitting anywhere near Elvis?" and he said, 'Yes, I'm one of his buddies in fact I'm sitting right next to him!' I asked him 'Would you please just get me an autograph?' and he said Sure' and went back inside.
"Well moments later another soldier comes out and says that Elvis would like me to come down and sit with him! And that soldier happened to be Rex!"
READ MORE: Elvis Presley affair: King's cousin wanted star to marry Ann-Margret
"Rex walked me down the aisle to meet Elvis and then a few months later walked me up the aisle to get married!"
Although Rex fell in love with Elisabeth, he knew she had feelings for Elvis, and more importantly Elvis did not tolerate anyone stepping into his territory.
Rex added: "I knew the rule that 'You don't mess around with Elvis' girls.'"
Elisabeth soon also learned another important rule about being with Elvis.
Elisabeth said: "I did see a little bit of his temper sometimes. Mostly when he would say some harsh things to you. I mean I never saw him throw things at me but he could say some hurting things. One time we went into Bad Nauheim because he wanted to buy some things and he also wanted to buy me some clothes…"
Rex said: "So Elvis had to be nice to everybody all the time and so his friends were the ones that he was able to take it out on – and they'd still love him…
"Not one time did he ever say anything bad to me but I've seen that personality. I think it was more of a release for all that tension built up in him."
In the end, Rex and Elisabeth decided to marry and walk away from Elvis' life and entourage. They celebrated over 50 years of marriage together.
The King's famous temper never improved and in later years he would often use his extensive collection of firearms, sometimes shooting the television sets at Graceland and once firing at the headboard while his final girlfriend Ginger Alden was still in bed.
Published at Fri, 25 Sep 2020 23:27:00 +0000