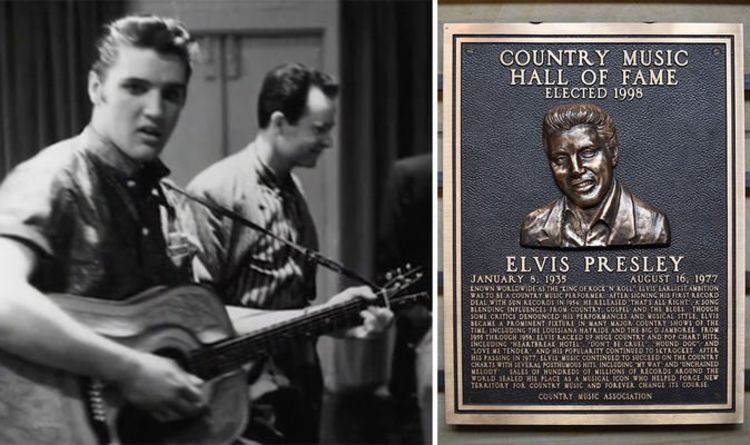 Elvis Presley: FASCINATING Nashville video tour about The King shared by Graceland – WATCH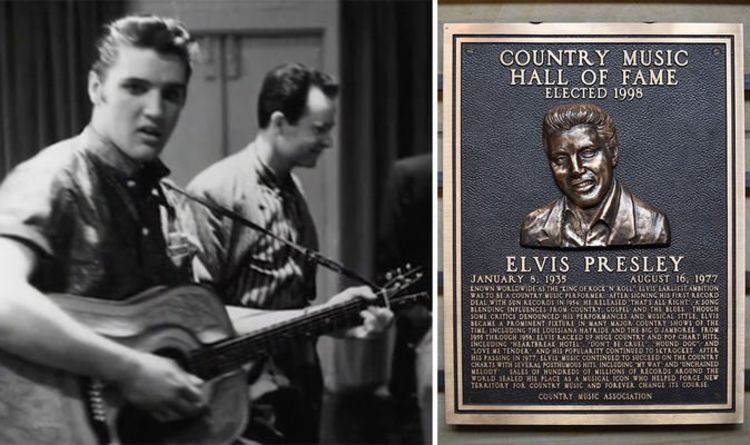 Elvis Presley lived and died in Memphis, Tennessee, the home of the Blues. But he also spent time in the Country music capital of Nashville, which recognises The King in a number of ways today. Now Graceland archivist Angie Marchese has guided fans through a fascinating video tour of Elvis hotspots in the city.
A new post on Graceland's official Instagram account reads: "We're really excited about the upcoming release of From Elvis in Nashville next month, so The Graceland Archives team decided to take a little road trip and check out some of Music City's Elvis hotspots!"
Angie began the tour outside Nashville's famous Country Music Hall of Fame.
The Graceland archivist said: "Not only is Elvis a member, but you can also see his gold Cadillac on display."
She then pointed out the Hatch Print Shop right by the Hall of Fame.
READ MORE: Elvis Presley's Lincoln Continental SECRETS shared by Graceland WATCH
Angie continued: "Now no tour of Nashville would be complete if we didn't stop here…at historic RCA Studio B.
"This is not only where Elvis recorded his first full record Heartbreak Hotel in January 1956, but went on to record over 250 amazing songs, right here on this property.
"Now that wraps up our quick tour of Nashville. There's so many more places to go and see, especially things that are related to Elvis."
Graceland were promoting the new Sony CD release of From Elvis In Nashville, which is released on November 20 and can be pre-ordered here.
Meanwhile, Elvis' grandson Benjamin Keough has been buried near The King at Graceland.
Elvis' final resting place is in the Meditation Garden by the Memphis mansion, where he's buried by his father, mother and grandmother.
His grandson is buried on the other side of the fountain, directly opposite Elvis' grave.
Unlike the other Presley family members, Benjamin's grave is a chest tomb and located near Graceland's swimming pool.
Published at Tue, 13 Oct 2020 14:13:00 +0000