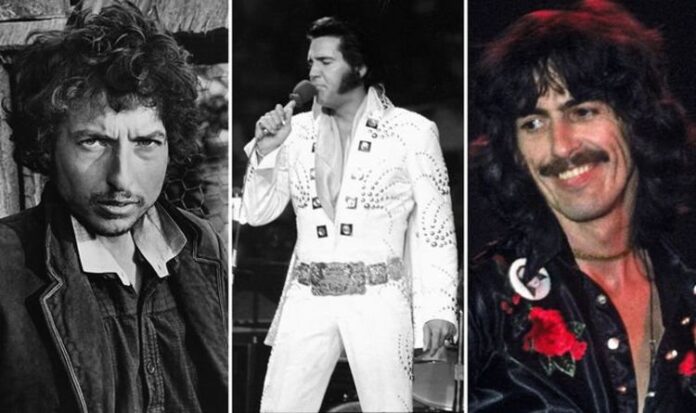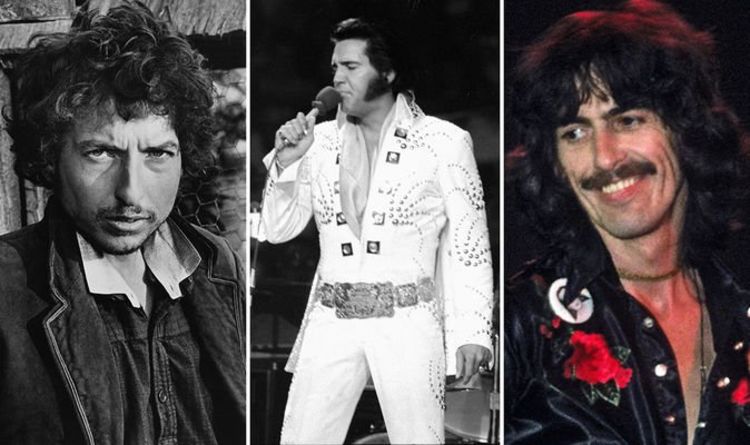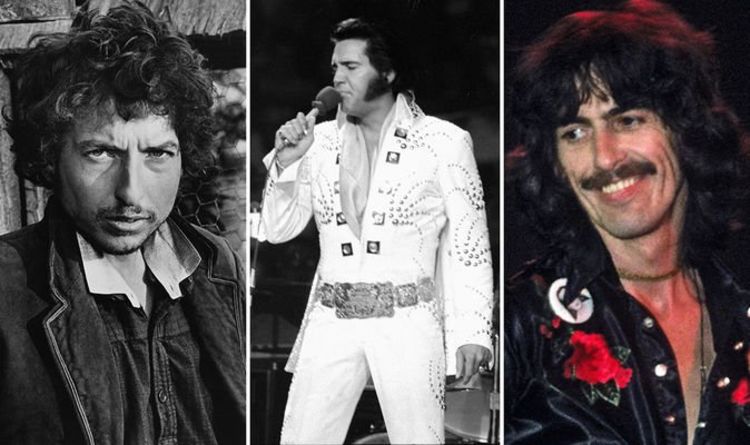 After a decade in Hollywood movies, Elvis Presley made his return to live performances following the success of his 1968 Comeback TV Special. Aside from his Las Vegas residences and US tours, The King would occasionally perform some specially recorded concerts organised by his manager Colonel Tom Parker, like 1973's Aloha from Hawaii: Via Satellite. Just like that show, The King's set of concerts at New York's Madison Square Garden the year before were recorded as a hit live album.
The official Graceland Instagram account celebrated almost 50 years since the sold-out shows with a new post of Elvis Presley promoting the event.
They wrote: "June 9, 1972: Following a press conference, Elvis Presley opens a three day, four-show stand at Madison Square Garden in New York City.
"He makes history by being the first entertainer to ever sell out four consecutive shows at the venue."
Aside from being a record-breaking concert event, Elvis attracted some of the biggest stars of music who he had influenced before they were famous.
Graceland added: "David Bowie, Bob Dylan, George Harrison and Art Garfunkel were among some of the music stars spotted at the shows.
"Nine days after the last Madison Square Garden show, RCA released a live album from one of the shows titled "Elvis as Recorded at Madison Square Garden."
The concerts and record were promoted by The Colonel as Elvis' first live shows in New York since the 1950s.
Over the course of the four performances, Elvis performed to 80,000 fans with the initial three shows selling out immediately, before a fourth was added on June 11.
One journalist pointed out how Elvis had been criticised for his long hair and hip gyrations in the past, but now seemed more modest.
To which The King replied: "Man, I was tame compared to what they do now, are you kidding…I didn't do anything but just jiggle."
Asked by another reporter if he was satisfied with the image he'd established, Elvis said: "Well the image is one thing; a human being is another… It's very hard to live up to an image. I'll put it that way."
The King was also asked why he'd outlasted every other entertainer from the fifties and sixties.
Elvis said: "I take Vitamin E. [Iaughs] I was only kidding. I don't know. I just…embarrass myself. I don't know dear, I just enjoy the business. I like what I'm doing."
The King's Madison Square Garden concerts received rave reviews, with the New York Times writing: "When Elvis started to work with the mike, his right hand flailing air, his left leg moving as though it had a life of its own, time stopped, and everyone in the place was 17 again… Elvis used the stage, he worked to the people.
"The ones in front, in the best seats, the ones in back, and up in the peanut galleries.
"He turned, he moved, and when a girl threw a handkerchief on the stage, he wiped his forehead with it and threw it back, a gift of sweat from an earthy god."
Published at Thu, 10 Jun 2021 08:15:00 +0000
Elvis Presley: When George Harrison, Bob Dylan and David Bowie saw The King in concert