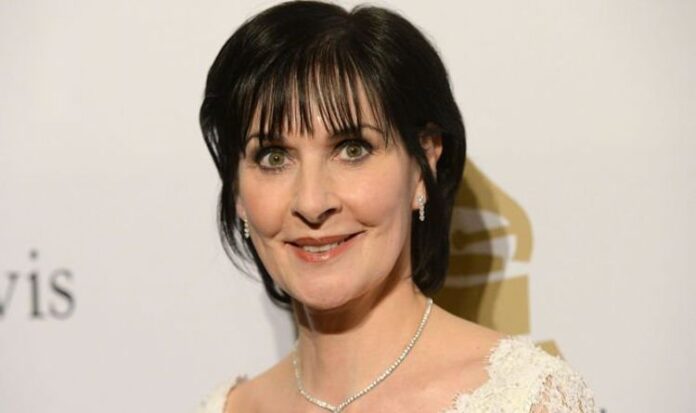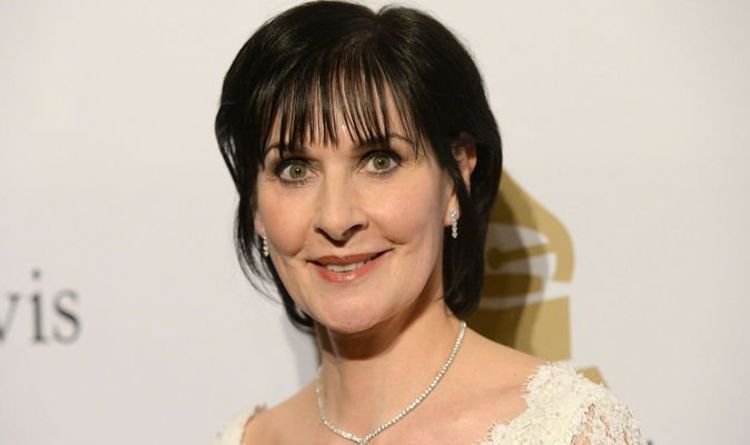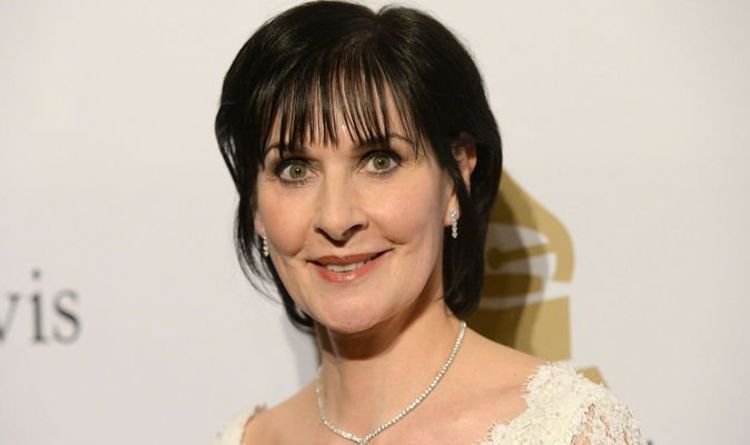 Enya Patricia Brennan (Eithne Pádraigín Ní Bhraonáin) has sold over 80 million albums, making her the best-selling Irish act after U2, with a personal welath estimated at up to £100million. She became an enormous global star with the release of her second album, 1988's Watermark. The lead single Orinoco Flow remains instantly recognisable today. Every album that followed throughout the 1990s was a smash hit, culminating in 2000's A Day Without Rain, which remains her biggest release. At every step of the way, Enya stuck to her formula for music production and, increadibly, promotion, which defied every rule of the business.
Enya was born into one of Ireland's greatest music dynasties. One of nine children, her siblings Ciarán, Pól, and Moya Brennan and their twin uncles Noel and Pádraig Duggan formed the band Clannad in 1970.
They had already released three albums when 19-year-old Enya joined the group on backing vocals and keyboards in 1980. Two years later they had a worldwide hit with The Theme To Harry's Game.
That same year, Enya sensationally quit. The divisive move was already made difficult by the close family ties but the band's manager NIcky Ryan and his lyricist wife Roma left with Enya.
READ MORE: John Lennon: Ringo Starr emotional tribute to Beatles bandmate
There were reports that the Ryans had somehow pulled her away from her family and an unhappy rift with her siblings rumbled on for years.
In 2015 Enya told The Express: "You make it sound very dramatic, like I was kidnapped or something!"
She explained that she had needed independence: "I was very strong in that regard. Anything that I thought of, any step I had to take had to be my own step.
"Every decision is my decision and that comes from being at boarding school at 11 years of age.
"When you're in a big family, your older brothers and sisters make all the decisions. Then suddenly I found myself at school, hearing my own voice saying 'What would you like to do?' So I got very used to that."
SCROLL DOWN TO WATCH ENYA PERFORM ORINOCO FLOW LIVE IN 2008
From the start, Enya's cotract guaranteed her a minimum of three years between each album release, almost unheard of in the industry. As well as her need for time to reflect, her music also takes a long time to create, with every vocal layered numerous times and every instrument played by the star herself.
At the same time, while she has given select interviews over the years, the artist has never chased personal fame or attention.
She said: "I always felt fame and success were two different things. When people heard Orinoco Flow they didn't know, was it a band, was it a singer, who was it? They enjoyed the music. So it felt to me I don't really need to flaunt it, to sell the music.
"It's portrayed like I'm a recluse because I don't do any interviews other than the promotional ones but that's because I want the focus to remain on the music."
In 1997, the star reportedly outbid Riverdance's Michael Flattley to buy a Victorian castle in Killiney, South Dublin, for £2.7million.
She renamed it Manderley Castle after the famous home in her favourite book, Rebecca by Daphne Du Maurier.
Enya spent seven years renovating the spectacular property and also installing considerable security measures. The intense nature of her music and her own mysteriously elusive character have given rise to experiences with stalkers.
In July 2012 there was a break-in and then days later and intruder entered the home for two hours, tied up the staff and opened the safe. Enya fled to a panic room and called the police from there.
Aside from upsetting extreme cases, the singer has always valued her privacy, but disputes the notion she is a recluse craving silence.
Enya said: "I don't physically sit on my own, in silence, I was just saying sometimes it's great to not have any noise factor. You know?
"There are times when with family, friends, relationships, it's very difficult because I do need space. You want both worlds. You want the solitary moments to welcome the music but I'm very much within a family, a very social person, it's just I do it privately."
The star has admitted though that she struggles to trust in relationships and has never been publicly linked with a partner.
Instead she splits her time between her castle and a home in South of France (and a reported 12 cats), waiting for her muse to strike again.
Her last album was 2015's Dark Sky Island, which followed seven years after 2008's And Winter Came.
Published at Mon, 17 May 2021 13:32:00 +0000
Enya at 60: Singer broke the rules to become Ireland's biggest star – Where is Enya now?