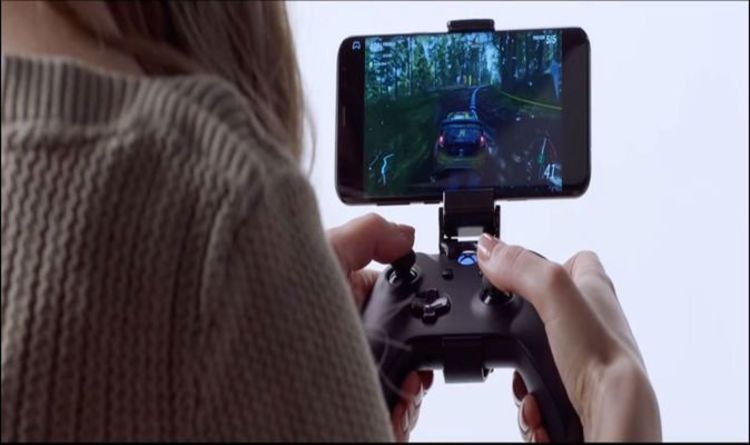 Games with Gold September news as Xbox Live Ultimate fans prepare for big change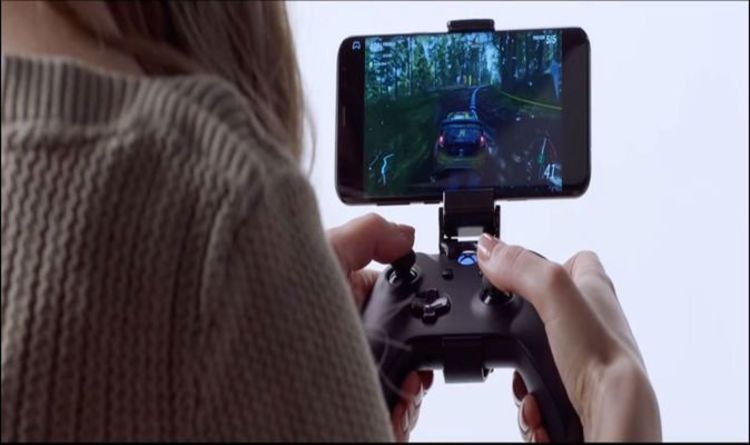 Microsoft is expected to announce its plans for Games with Gold during September 2020 very soon.
There is no set date or time for when the tech giant announces its next round of free games, although news has been more weighted toward the end of the month in 2020.
We would guess that something will be announced next week, with the new Games with Gold title going live on September 1.
For now, there have been no hints or leaks suggesting what will be replacing the current crop of games.
These include Portal Knights, Override: Mech City Brawl, and Red Faction II, which will all remain available until the end of the month.
Here is when all of current Games with Gold titles will be replaced by Microsoft:
Portal Knights: Available August 1 to 31 on Xbox One.
Override: Mech City Brawl: Available August 16 to September 15 on Xbox One.
MX Unleashed: Available August 1 to 15 on Xbox One & Xbox 360.
Red Faction II: Available August 16 to 31 on Xbox One & Xbox 360.
Descriptions for both Xbox One games can be found below:
Portal Knights
Forge your character, craft epic weapons, and vanquish your enemies in this 3D action sandbox RPG. You and your party are the only hope for a world torn apart and terrorized by the Hollow King. Level up your hero as you explore dozens of randomly generated islands, create amazing structures, and interact with the colorful inhabitants of the land, in a quest to become the ultimate Portal Knight.
Override: Mech City Brawl
High-octane mech battles are delivered in a city-crushing ballad of destruction! Experience a blockbuster full-length campaign, a myriad of local and online multiplayer modes, and a cast of 12 gigantic mechs to pilot, each customizable and with their own special abilities. Tower over your opponents and lay waste to environments inspired by real life locations to become the top mech pilot. No gears, no glory.
While we don't know what will be replacing these games, we do know that other big changes to other Microsoft services are being planned for September.
For Xbox Live Ultimate subscribers, this will mean the launch of Project xCloud as part of their subscription.
By having an active Xbox Game Pass Ultimate account, you get all the benefits of Xbox Live Gold, plus access to a library of games.
And on September 15, Xbox Game Pass Ultimate will see the introduction of Project xCloud as one of its features.
This will allow you to download the app and play Xbox Game Pass games on our Android phone.
A message from Microsoft explains more: "Cloud gaming will launch in beta for Xbox Game Pass Ultimate members in 22 markets to ensure stability as we scale the feature to millions of gamers.
"When cloud gaming launches as part of Xbox Game Pass Ultimate, players will have access to more than 100 high-quality games playable from the cloud, including Minecraft Dungeons, Destiny 2, Tell Me Why, Gears 5, Yakuza Kiwami 2, and more.
"And as we've committed to providing day-one access to new titles from Xbox Game Studios as part of Xbox Game Pass, it's our intent to make those same games available in the cloud from the day they release. We'll have more to share about the full catalog of games as we approach launch.
"As the world around us changes and entertainment is readily available no matter the device, it's our vision to make games accessible in a variety of scenarios. All the experiences you expect on Xbox and your gaming profile travel with you on mobile, including your friends list, achievements, controller settings, and saved game progress.
"You can continue your Gears 5 campaign while traveling away from your home console, or if a sibling or roommate is using the TV you can still complete strikes with friends in Destiny 2."
Published at Fri, 21 Aug 2020 21:38:17 +0000